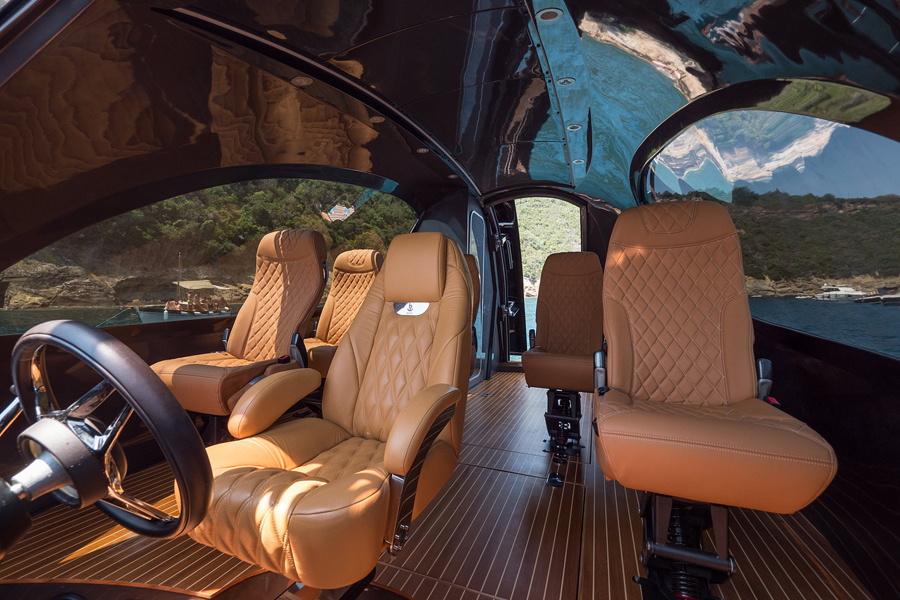 Royal Jet Capsule – Luxurious Experience On The Water
Designed by Jet Capsule, this ridiculously cool water vehicle was dubbed Royal Version 001 and it's ready to offer a luxurious experience on water to anyone who gets one. Tailor-made for every client, this stunning jet capsule offers...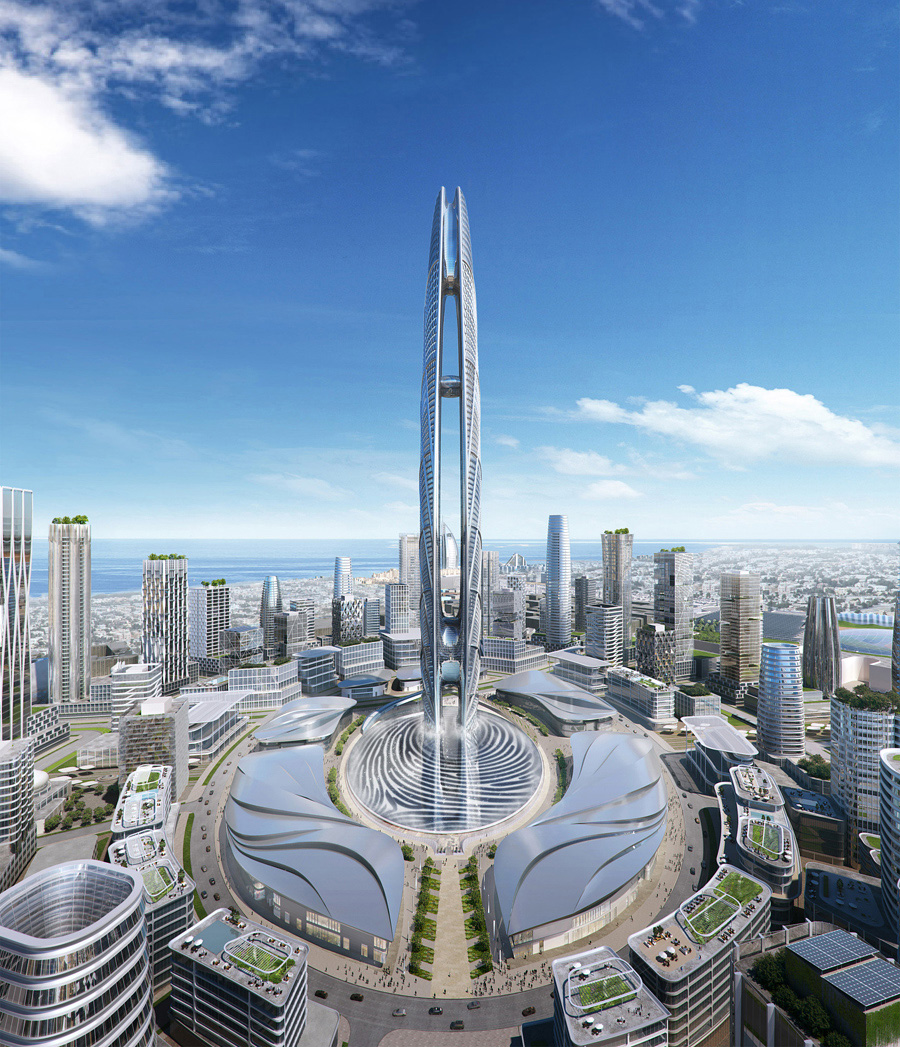 Burj Jumeira – New Supertall Skyscrapper of Dubai
The ever-growing Dubai will soon have a new super skyscraper joining its impressive skyline. Titled Burj Jumeira, this jaw dropping 550 meter tall skyscraper will be built in Downtown Jumeirah district, rising from a lake with the shape...
The Legacy Machine FlyingT Watch by MB&F
Maximilian Büsser's latest vision has opened up a whole new market for his company, 14 years after his start in this exciting watchmaking endeavor. Büsser has overseen the creation of the new MB&F Legacy Machine FlyingT, an...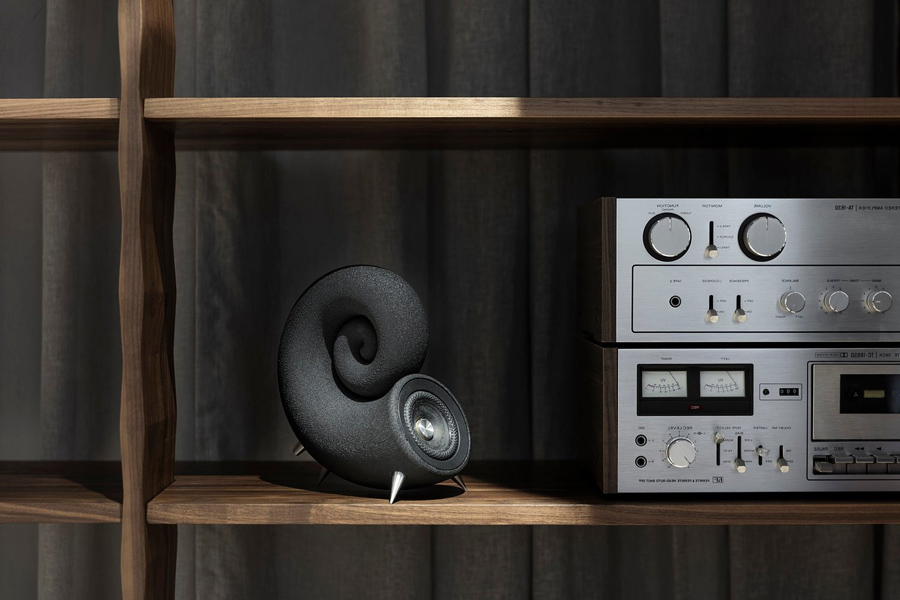 Spirula Speakers – Speakers 3D Printed from Sand
Take a look at a set of Spirulas, nifty matte black speakers 3D printed from sand. Deeptime has designed their sleek and unique sound system after the spiral-shaped cochlea in the human ear. Deeptime says they developed this new...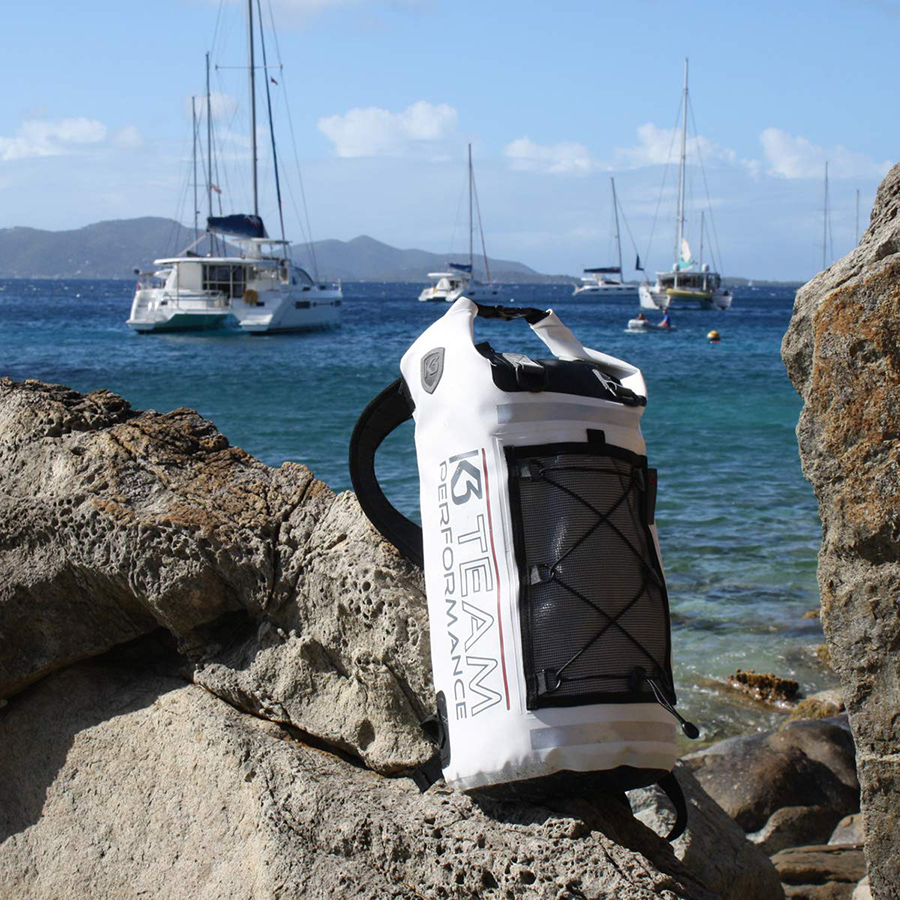 30 Best Waterproof Backpacks for College, Travel, Motorcycle And Not Only
Whether you?re a college student planning a hiking tour with your study group or an intrepid kayaker seeking to brave the rapids, the one thing you can?t do without is a backpack. With its travel-friendly weight and its ability to endure...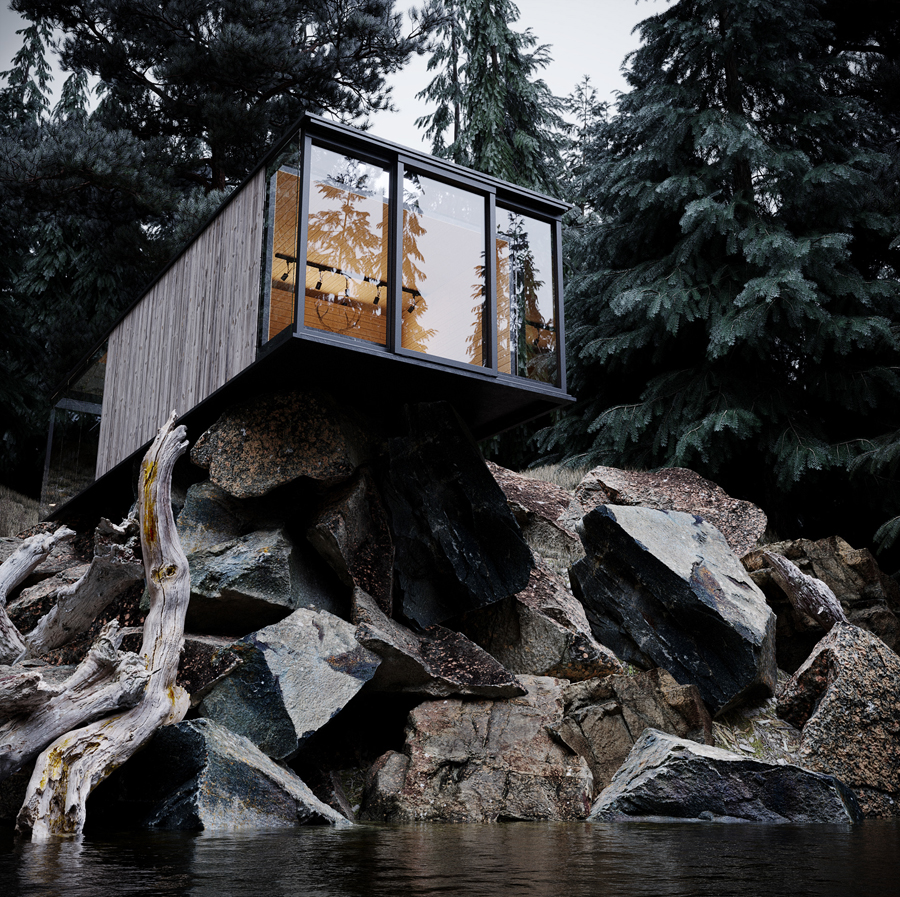 House In The Woods By Alexander Dimitrov
It's difficult to decide whether a mid-forest abode should abide by the law of man or fall victim to the haunting, eerie nature of the uncharted wilds. Luckily, Alexander Dimitrov has successfully adjoined the two aforementioned...
A Multi-Level Pedestrian Vessel Designed by Heatherwick Studio
Thomas Heatherwick's new copper-colored structure at New York City's Hudson Yards exists somewhere between a building and a pavilion, yet is classified by neither title. The open-air structure, which is temporarily nicknamed as...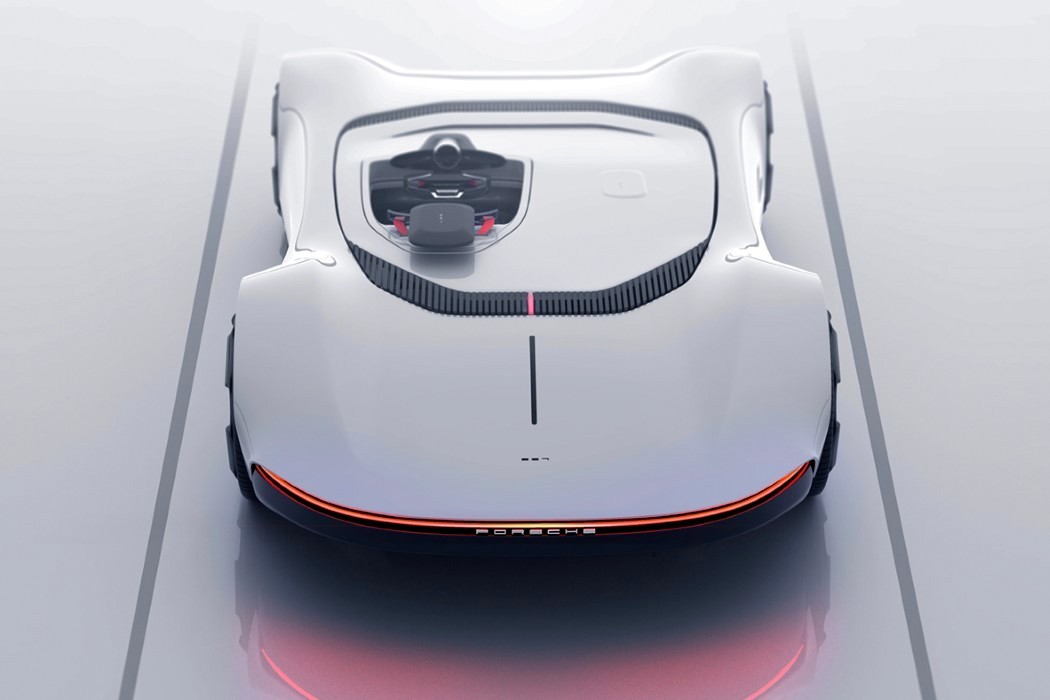 Supercharged Single-Person Vehicle: Porsche 357
The conceptual Porsche 357 has been designed as an elegantly organic vehicle that will offer a single driver with the ability to easily traverse the racetrack or city streets in a new way. Featuring a flat design that is characterized...
Big Bang One Click Marc Ferrero by Hublot
The luxury Swiss watchmaker Hublot and the talented French artist Marc Ferrero have combined art and watchmaking in the most beautiful way possible, creating a new watch, that was recently revealed by the brand. Called the Big Bang One...
White Concrete House On The Rocks by Fran Silvestre Architects
The house created by Fran Silvestre Arquitectos is located in a landscape of unique beauty, the result of a natural and evident growth. The mountain, topped by a castle, is covered by a blanket housing through a system of aggregation by...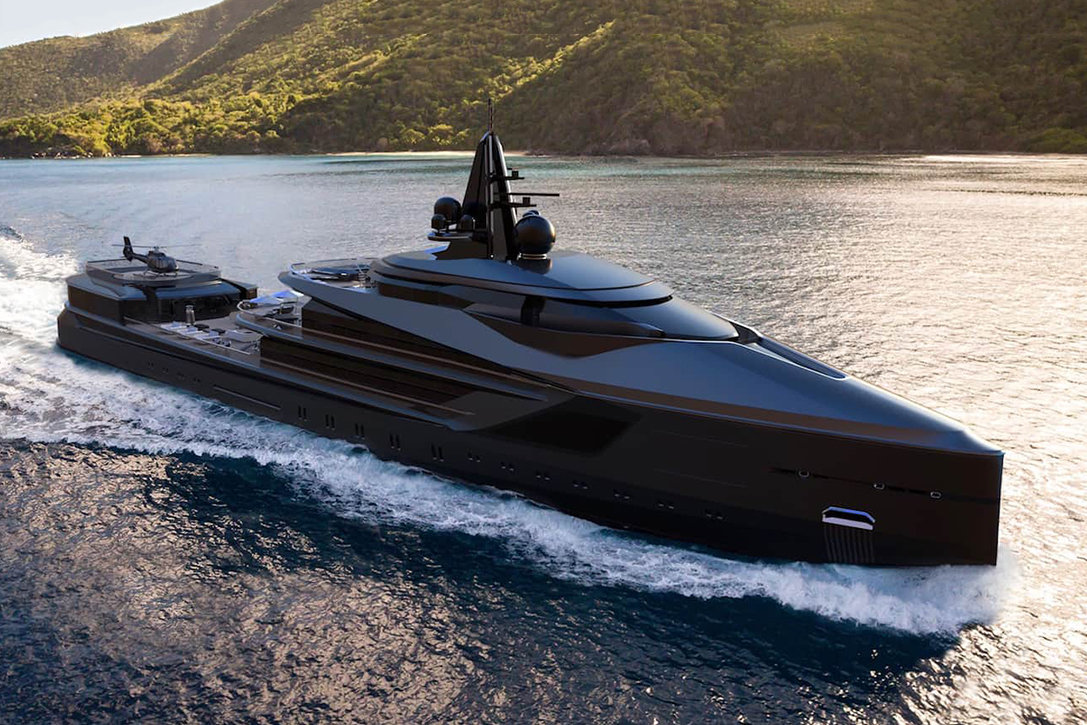 Oceanco Esquel Expedition Motor Yacht Concept
Although yachts are typically synonymous with luxury trips, the new creation from Oceanco was made for adventurous journeys. The 105-meter Oceanco Expedition Yacht Concept blends the amenities of a sophisticated superyacht with the...
Top 10 Most Expensive Fish in the World
We?ve rounded up a collection of the top ten most expensive fish from the aquarium hobby, from all over the world. If you think a few thousand dollars sounds like a lot of money to pay for fish, how about $400,000 for the exquisite...
Custom Puritalia 965hp Super-Hybrid Berlinetta
At the 89th Geneva International Motor Show Puritalia unveils the custom-made, 965hp super-hybrid Berlinetta. Puritalia Automobili, the custom-made, handcrafted, high-tech Italian sports car maker, presents its new car, the Berlinetta:...
Louis XIII Black Pearl AHD Limited Edition Cognac
LOUIS XIII has recently introduced a brand new limited edition of their uber fine Black Pearl cognac. Dubbed as the Black Pearl AHD, this rare blend of LOUIS XIII cognac honors the 100th birthday of its former chairman, André Hériard...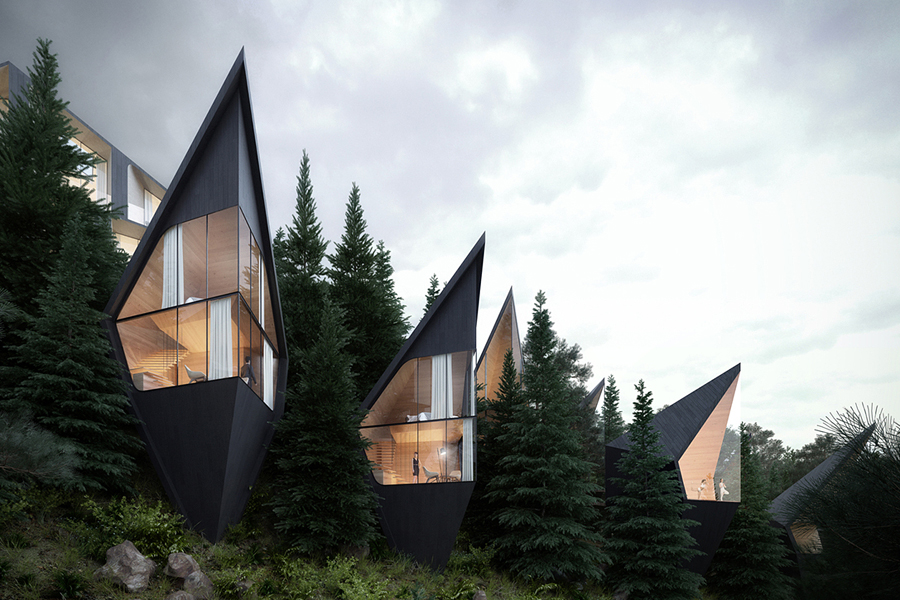 Tree House Hotel in Forest in the Italian Dolomites
It's been quite the year for reclusive forest escapes – and as trendy as they are, they've shown no signs of slowing down. Now, Milan's Peter Pichler Architecture (PPA) has thrown their own twist on the secluded genre, revealing...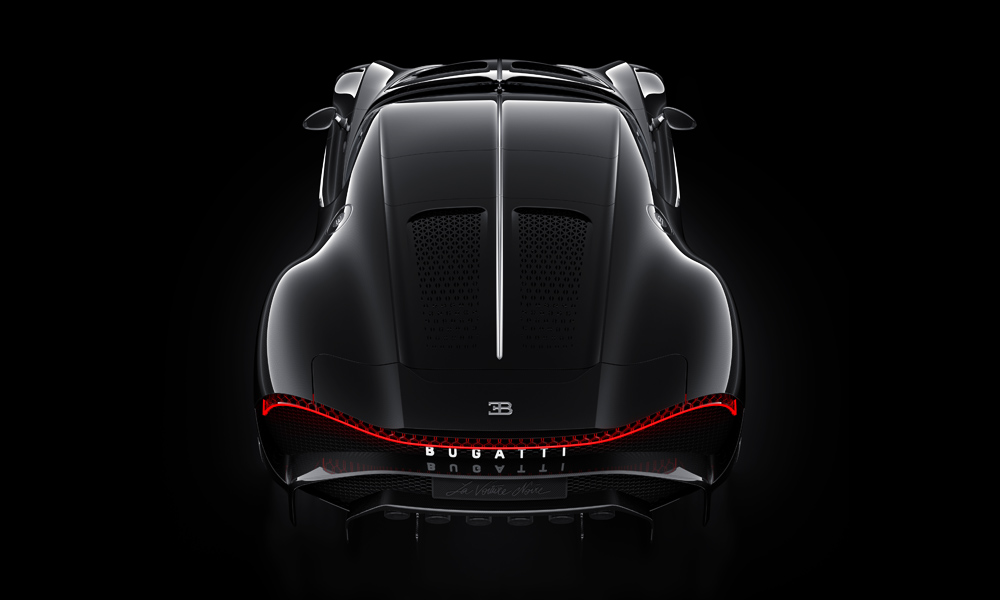 The World's Most Expensive New Car – $12 Million Bugatti 'La Voiture Noire'
Bugatti is known for its high-priced and insanely powerful quad-turbocharged, 16-cylinder supercars like the Veyron and the Chiron, but if you return to the brand's history, you'll find the sublime Type 57 SC Atlantic, a car widely...
Ulysse Nardin Marine Mega Yacht Tourbillon
Ulysse Nardin, one of the top luxury watch brands for men, has recently launched the Marine Mega Yacht Tourbillon , a watch that showcases the watchmaker's mechanical ingenuity by incorporating elements from yachts into its design....
$3,999 High End Headphones Stellia from Focal
Focal has recently revealed a new set of high end headphones named Stellia, offering near perfect soundproofing and the latest technology the company could come up with. The French brand made no compromises when it came to sound...
10 Smallest Folding Electric Mini Bikes for Sale
To beat the rising prices of fuel, your best bet is to get yourself an electric bicycle. Highly eco-friendly, they are easy to park and you needn?t pedal everywhere as in a traditional bike. On the flip side, however, they aren?t cheap,...
Incredible 2019 Donkervoort D8 GTO-40
For an impressive 40 years now, the folks at Donkervoort have been building pure driving machines. And to celebrate the momentous milestone, they've unveiled their lightest, fastest, and most versatile car ever: the 2019 D8 GTO-40. In...
Space Jam NASA Basketball by Anicorn
When Anicorn recently released their limited edition NASA watch, safe to say it was immeasurably popular and sold out in a matter of minutes. Now they've followed this up with another NASA tie – Anicorn Oddjects ? Space Jam Premium...
Martian-Inspired Glamping Resort in Jordanian Desert
Around Follie is located on a wide ground next to Nasiri-Oreum (Oreum: the rising small defunct volcano in the Jeju, the Jeju dialect). Z_Lab leading this project saw the potential of the land and combined two concepts: outdoor and...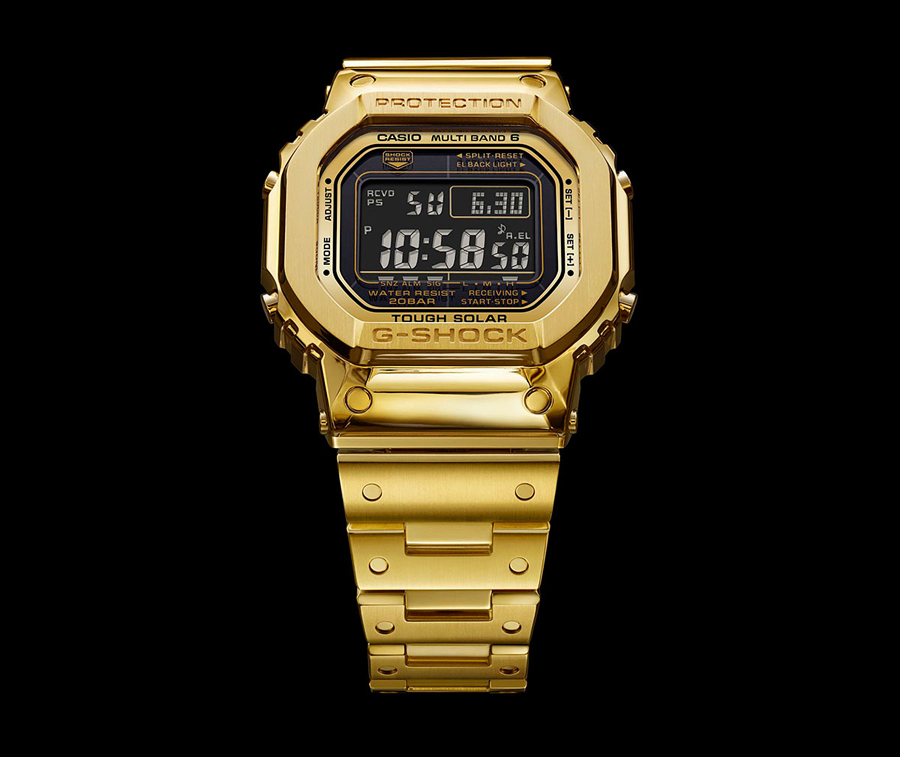 Casio's Most Expensive Watch Ever – G-Shock in 18K Gold for $69,500
Casio is celebrating the 35th anniversary of G-Shock with the Casio G-Shock G-D5000-9JR in 18K gold. First shown as a concept watch at Baselworld 2015, the solid gold timepiece is still resistant to impact and water and remains worthy...
Bentley Bentayga Speed – the World's Fastest Production SUV
Bentley have recently announced the release of their new Bentley Bentayga Speed, a modified version of the normal Bentayga, put through the brand's unique Speed treatment, with performance, aerodynamic and cosmetic tweaks in mind. In...
Cigarette Racing 41′ Mercedes-AMG Carbon Edition
While its name, 41? AMG Carbon Edition, might suggest another AMG supercar from Mercedes, this is actually a special edition speedboat, the result of a new collaboration between Mercedes-AMG and Cigarette Racing, inspired by the superb...