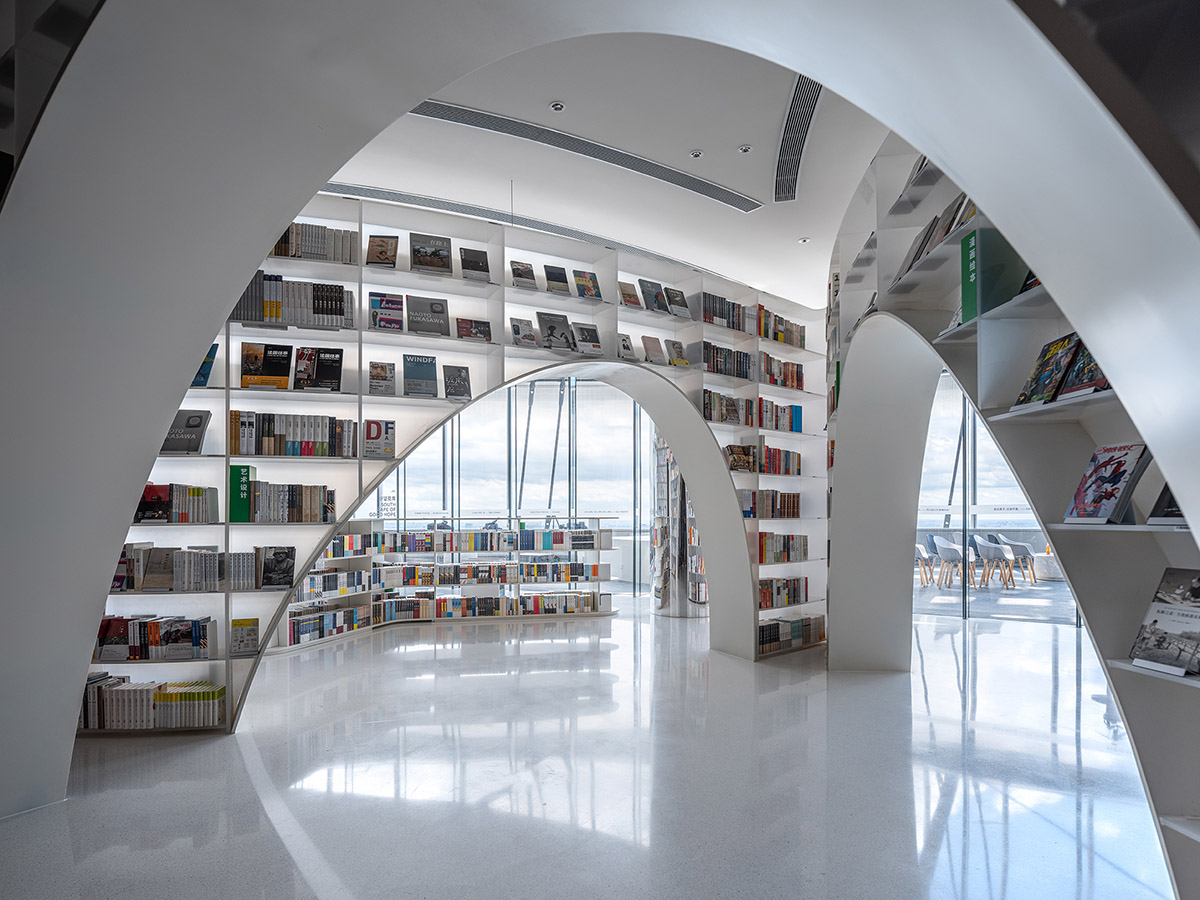 Modern Store Inside of Shanghai's Tallest Building
Shanghai-based architecture firm Wutopia Lab has created a continues space for a stack of books on the 52nd floor of Shanghai's tallest building, Shanghai Tower. Commissioned by Shanghai Century Publishing (Group), the store presents...
Futuristic All-Electric Concept Car – Vision Mercedes Simplex
About 118 years ago the Mercedes 35 PS impressed onlookers at Race Week in Nice, dominating the competition and introducing the world to the first modern car. The legendary German car company created the Vision Mercedes Simplex to...
New Modern Cadet Chapel in Colorado Springss
Cadet Chapel, located in Colorado Springs and designed by Walter Netsch, is part of the United States Air Force Academy. The French photographer Thibaud Poirier (we've alredy shown you his amazing photos of churches across the Europe)...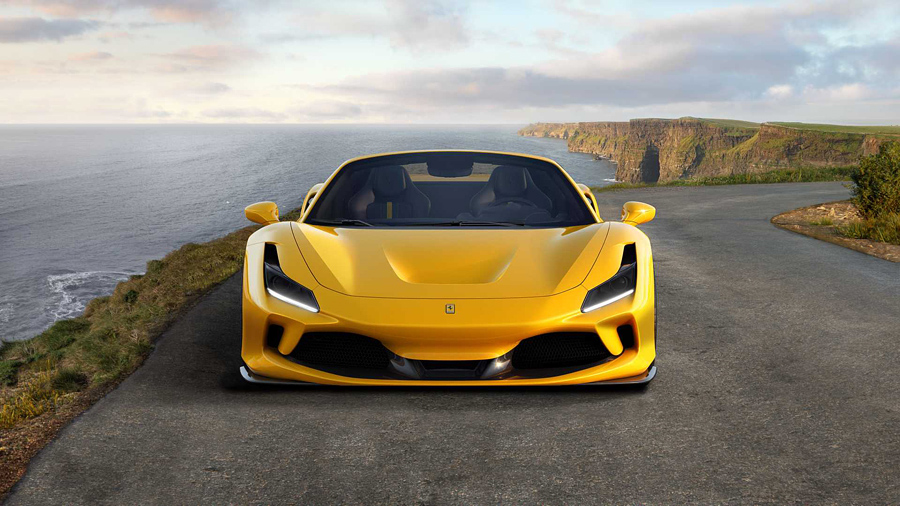 More Elegant and More Powerful 2020 Ferrari F8 Spider
Ferrari has created the beautiful F8 Spider. At the heart of the F8 Spider is the same twin-turbo V8 found in the track-focused 488 Pista, making 710 horsepower and pushing the car from 0-60 in 2.9 seconds and on to a top speed of 211...
Luxury Boat-Sized Jet Ski 'Vanqraft VQ16'
Dutch luxury yachtmaker Vanquish Yachts has created what the company calls "a crossover between a superyacht tender and a water scooter." Measuring in at 16 feet long, the luxury boat can pack five passengers and a driver, but...
Audi AI – Trail Quattro Futuristic Concept Car
Let us show you another futuristic Audi concept car. Audi have shown a preview of their future emission-free off-roader, the spectacular Audi AI:Trail Quattro. The study takes the shape of a futuristic, buggy-style four-door vehicle with...
Asymmetrical MECA Cultural Center in Bordeaux
Last June, a new bold architectural work entered the Bordeaux landscape: the cultural center MECA (House of Creative Economy and Culture). Designed by the BIG group in collaboration with the Paris agency Freaks, the venue aims to...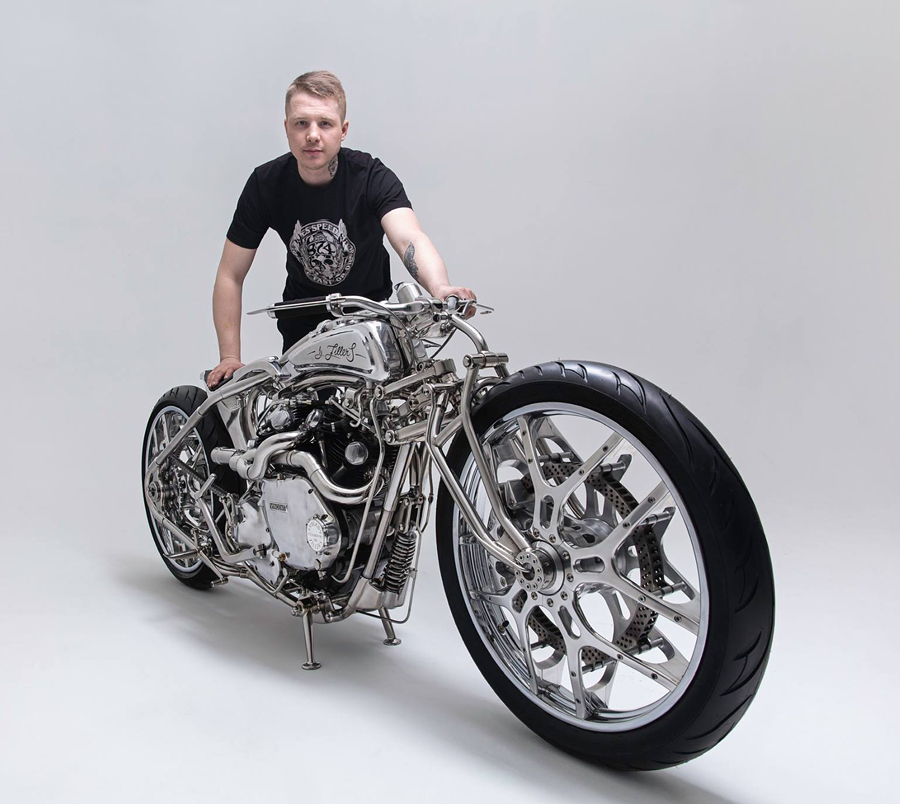 Elegant-Looking Custom Bike 'Vincent' by Zillers Garage
Last year, Dmitry Golubchikov became the first Russian to become the AMD World Champion of bike building. Dmitry is now back with another jaw-dropping creation, and we reckon this one could sweep the board too. It's based around a...
Tenerife in Pictures
Tenerife is the largest of the seven Canary Islands and also the most visited by tourists. With its stunning black and golden beaches, an active volcano, its unique ecological diversity (plants from all over the world can live and thrive...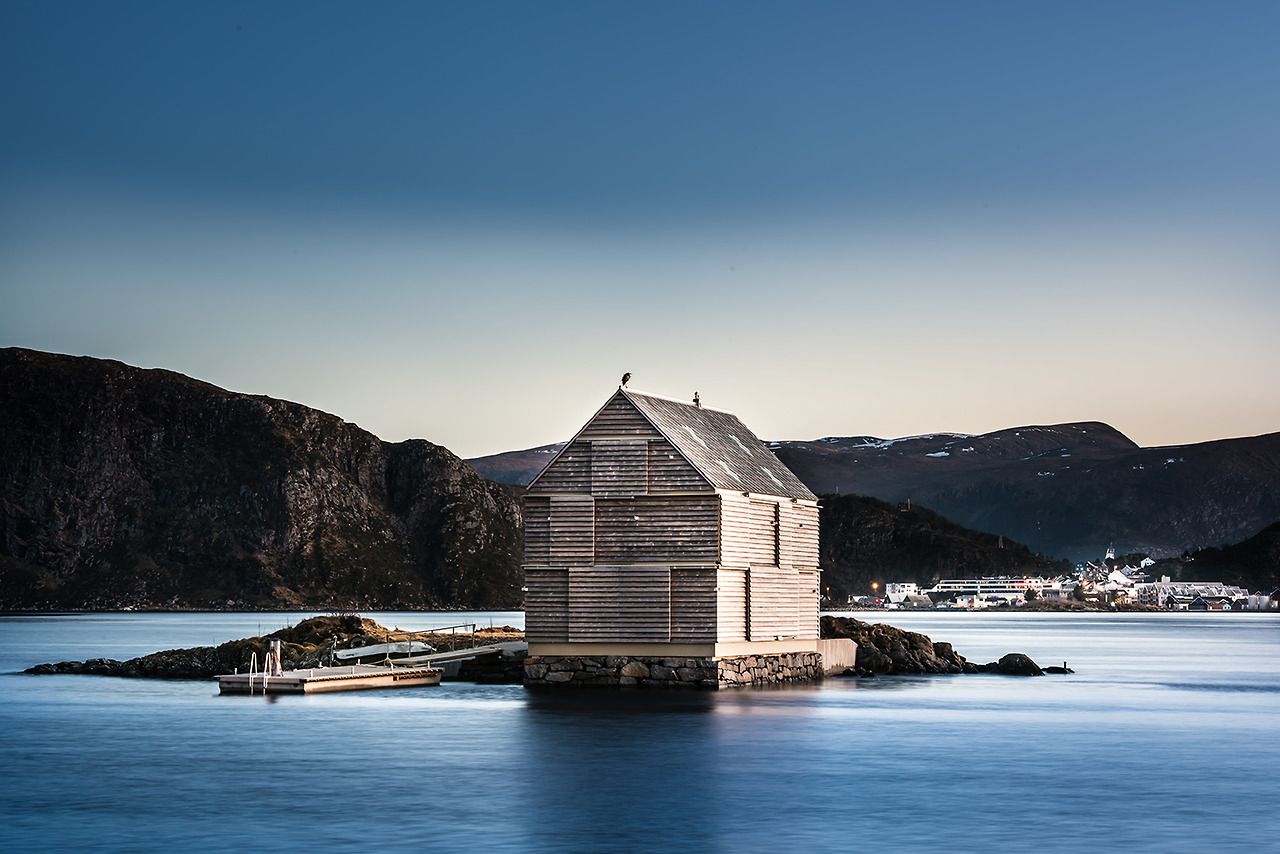 Straume Weekend House in Norway
After a storm washed away a deserted warehouse, the structure was replaced with the Straume Weekend House by Knut Hjeltnes. The timber-clad home is situated on a rocky outcropping on the coast of Remøya in Norway. Sharing the same...
Ulysse Nardin Executive Tourbillon Free Wheel
With what Ulysse Nardin refers to as an "ultra box-domed" sapphire crystal, "free-floating" movement components, and unique dial materials, the new limited edition Executive Tourbillon Free Wheel collection profoundly displays...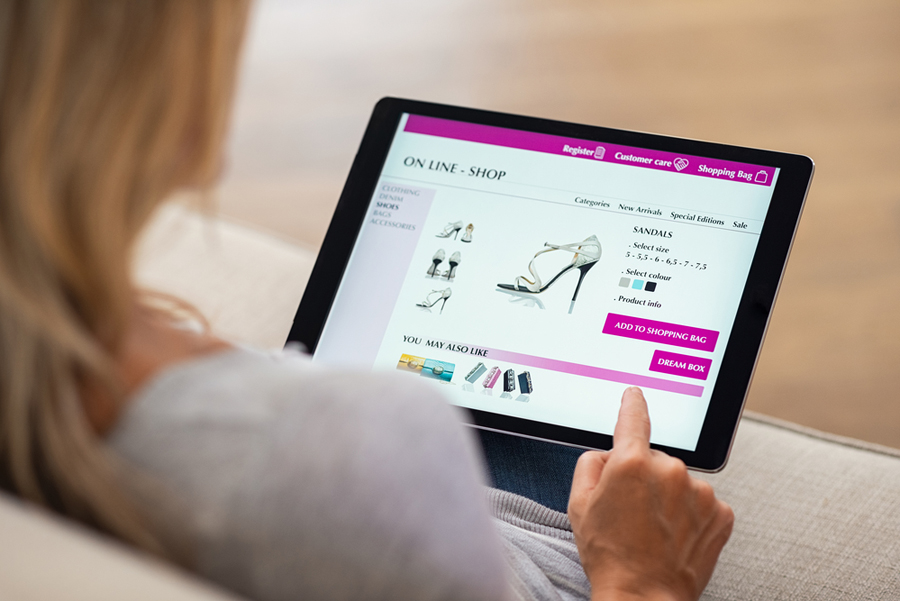 30 Best Free Shopping Cart Templates for Online Shopping Website
We selected 30 best free shopping cart templates that you can download for free. Many of these online store templates contain HTML and CSS styles, which greatly facilitates their customization. How to make a online store for free"...
Nike Sportswear Air Max 720 ISPA Sneakers for Womens
We've already shown you some interesting sneakers, for example Nike Air Max 1 Golf sneakers, and today we want to show you another one. The Nike Sportswear Air Max 720 ISPA Sneaker is a truly modern pair of sneakers. They're weird...
Solar-Powered Floating Hotel Suite 'Anthenea'
Inspired by the 1977 Bond film The Spy Who Loved Me, the Anthenea Floating Hotel Suite is an aquatic luxury lair. The sea-faring saucer is the work of naval architect Jean-Michel Duacancelle and although its influencer Karl Stromberg...
LEGO Star Wars Unveils 4,784-piece Imperial Star Destroyer Set
LEGO Star Wars has unveiled a new set ? The Imperial Star Destroyer. The new LEGO creation is the largest star wars-themed set to date and contains 4,784 individual pieces. LEGO captures a ton of authentic details as they appeared in...
Cross-Shaped 'Dune House' with Incredible Views Of The Danish Coast
Studio Viktor Sørless has designed a coastal summer home currently under construction in Denmark. Called the Dune House, the project was made to be a one-off contemporary home on the edge of waterfront. Overlooking unobstructed views...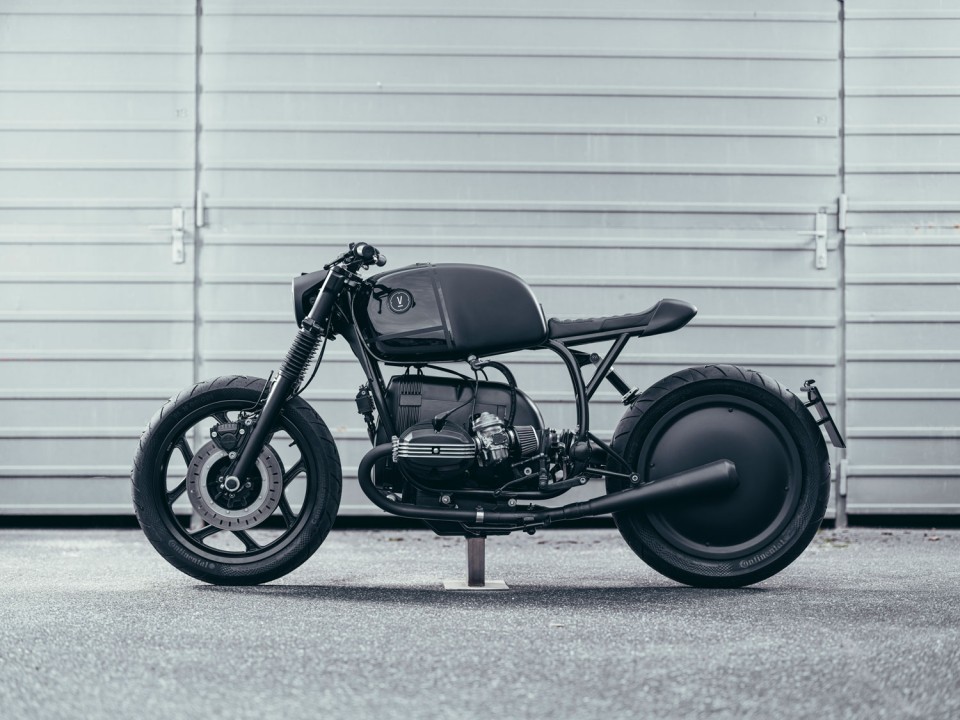 Black and Beautiful BMW R100RT 1994 by Vagabund Moto
This impressive ride is the work of Vagabund Moto from Austria. Based on the BMW R100RT 1994, the details of the "Vagabund V12" are pretty impressive, the bike features a new custom tank, 3D printed headlight housing with LED, 3D...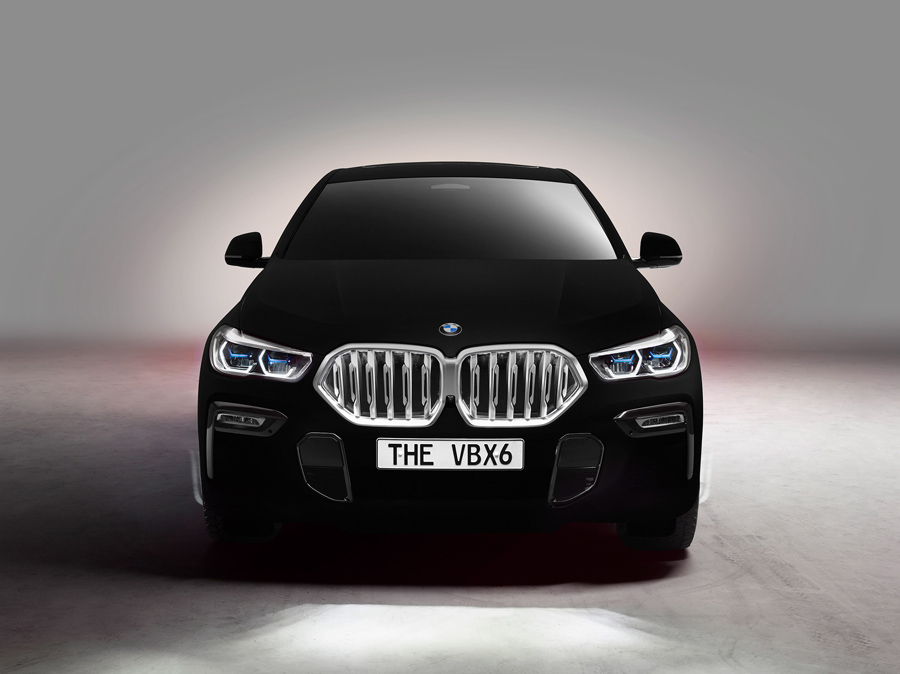 The World's Blackest Black Car – BMW VBX6 Vantablack
BMW has released a Vantablack version of its X6 coupe, which has been spray-painted with "the world's blackest black" pigment that absorbs over 99 per cent of light. Inventors of the Vantablack technology, Surrey NanoSystems,...
Skyscape Rooftop Design House by WARchitect
In hyper-dense cities, rooftops are the new untapped real estate. In some cases, they're transformed into large-scale farms; in others, they're home to small-scale parasitic structures that extend a building's footprint. This...
Stunning Aerial Photos from all Around the World
JP and Mike Andrews are brothers who, fed up of the daily routine of UK life, embarked on a one-year adventure in the Australian outback. And with the help of a drone, they take us along their adventure, sharing the incredible aerial...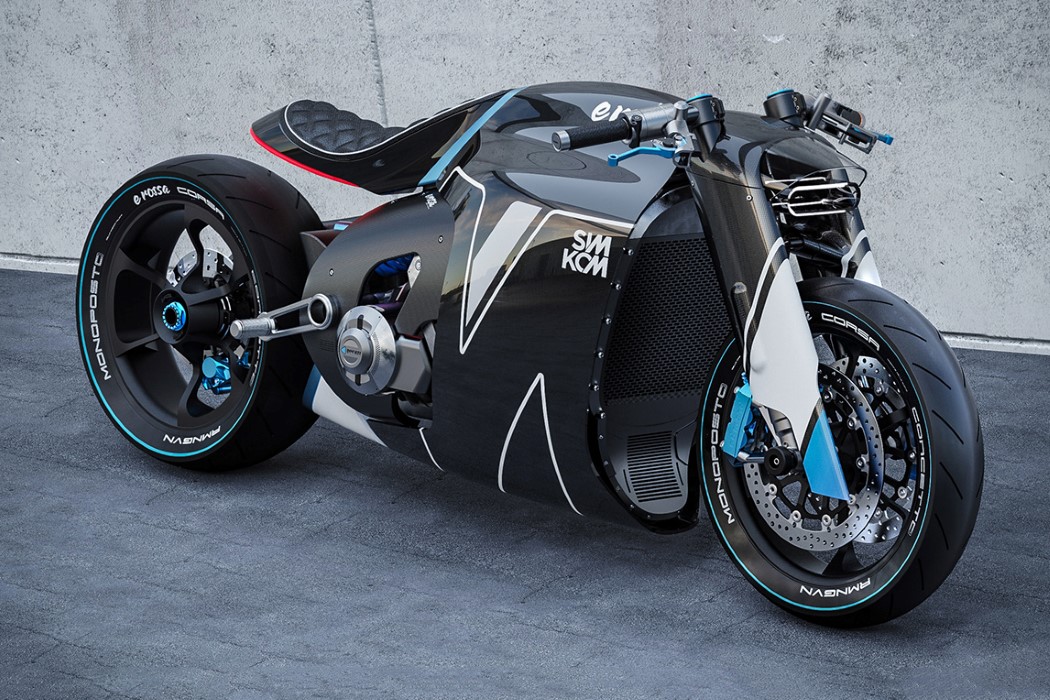 Ducati è Rossa Concept Motorcycle by Romain Gauvin
Designed as a passion-project and personal concept, the Ducati è rossa comes at a perfect time, as the company's CEO reveals that they're working on an electric motorbike of their own, after developing models of electric bicycles...
New McLaren 720S Spider Forged Carbon By Novitec
Novitec has announced the launch of some major upgrades for the McLaren 720S Spider with the launch of its new Novitec McLaren 720S Spider Forged carbon. The McLaren 720S Spider gets a number of upgrades including hi tech forged weeks...
Limited Edition RM 57-03 Tourbillon Sapphire Dragon
The RM 57-03 Tourbillon Sapphire Dragon is the culmination of one of the Richard Mille's beloved special projects. In an unprecedented feat, an artistic creation in sapphire and gold has been incorporated within a tourbillon movement,...
Lamborghini Inspired A43 Concept Speedboat by Officina Armare
Officina Armare, an acclaimed Milan-based yacht design studio, recently unveiled a new incredible superboat concept, inspired by Lamborghinis. Called A43, this stunning boat could take your breath away even from these photos, but the...
Public Redevelopment for the City of Tokyo by Heatherwick Studio
Heatherwick Studio, the London-based design and architecture firm led by Thomas Heatherwick, has revealed plans for a giant "planted pergola" that will form the focal point of Tokyo's redeveloped "Toranomon-Azabudai" district....