Futuristic Bentley EXP 100 GT Self-Driving Concept
Bentley decided to celebrate their 100th anniversary in style by unveiling the Bentley of tomorrow: the EXP 100 GT, which is set to set new standards for Bentley and the world of luxury automobiles. This...
Steven Holl's Ostrava Concert Hall in Czech Republic
Steven Holl Architects and Architecture Acts has won an international competition for the design of a concert hall in Ostrava, Czech Republic. Chosen by six of the seven-person jury, the new 1,300-seat concert hall is situated next to...
BMW Vision M NEXT 3D Printed Miniature
The BMW Vision M NEXT is an electric sports car concept designed with an assumption in mind: that even in the coming epoch of autonomous vehicles, the BMW enthusiast will always retain a strong appreciation for the thrill and...
Lake House in Switzerland by Wafai Architecture
Located on the lake TĂĽrlersee in Switzerland, this contemporary vacation house has been recently designed by Wafai Architecture for a small family. The house located in Switzerland on the lake TĂĽrlersee, it is supposed to be a...
Limited Edition Bentley Golf Centenary Collection
Created as part of Bentley's 100th anniversary celebration, these Centenary Golf Clubs are as luxurious as one of their GT's interiors. The clubs have woven gold details that match those of the cars produced this year, signature...
Novitec McLaren 600LT Performance Kit
German tuner Novitec made one of the fastest cars in the world – McLaren 600LT – even better with their range of exclusive performance parts. Novitec's Stage Two engine kit, with its in-house plug-and-play ECU modules and stainless...
Gold Coast Single Family Longhouse by MRA Design
Some time ago we've shown you some interesting single family residences, for example this contemporary single family house. And today we would like to show you another one. This modern single family house has been designed in 2018 by...
Cool Dark Board Track Racer by Niki Smart
The Quail Gathering is the motorcycle equivalent of the Pebble Beach Concours d'Elegance: a world-class display of rarified exotica and immaculate restorations, plus a few jaw-dropping customs to spice up the mix. To win an award at...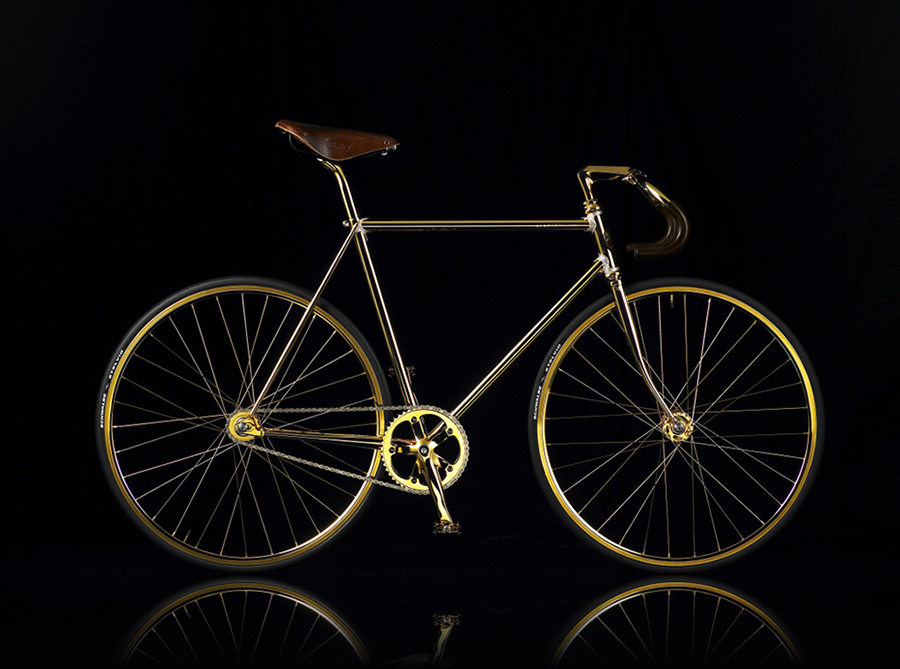 10 World's Most Expensive Bicycles
Which bikes are the most expensive in the world" Obviously, these are not ordinary bikes for riding or sport. There are at least 5 bicycles worth more than $100. The most expensive bike is "Beverly Hills Edition" made of 24k pure gold and...
Absolutely Beautiful Italian Sports Car De Tomaso P72
Let us show of the most beautiful cars at the moment. Featuring a throwback silhouette that brings to mind the brand's heyday in the 1960s, the P72 coupe is the first new De Tomaso car in decades. It's being released to coincide with...
JW-EX Mechanical Unique Designer Watch
Every part of every unqiue watch of the JW-EX series was custom-designed to titillate your senses. The JW-EX watch obsesses over the magic of mechanical movements so much, that it's literally called EX, or short for...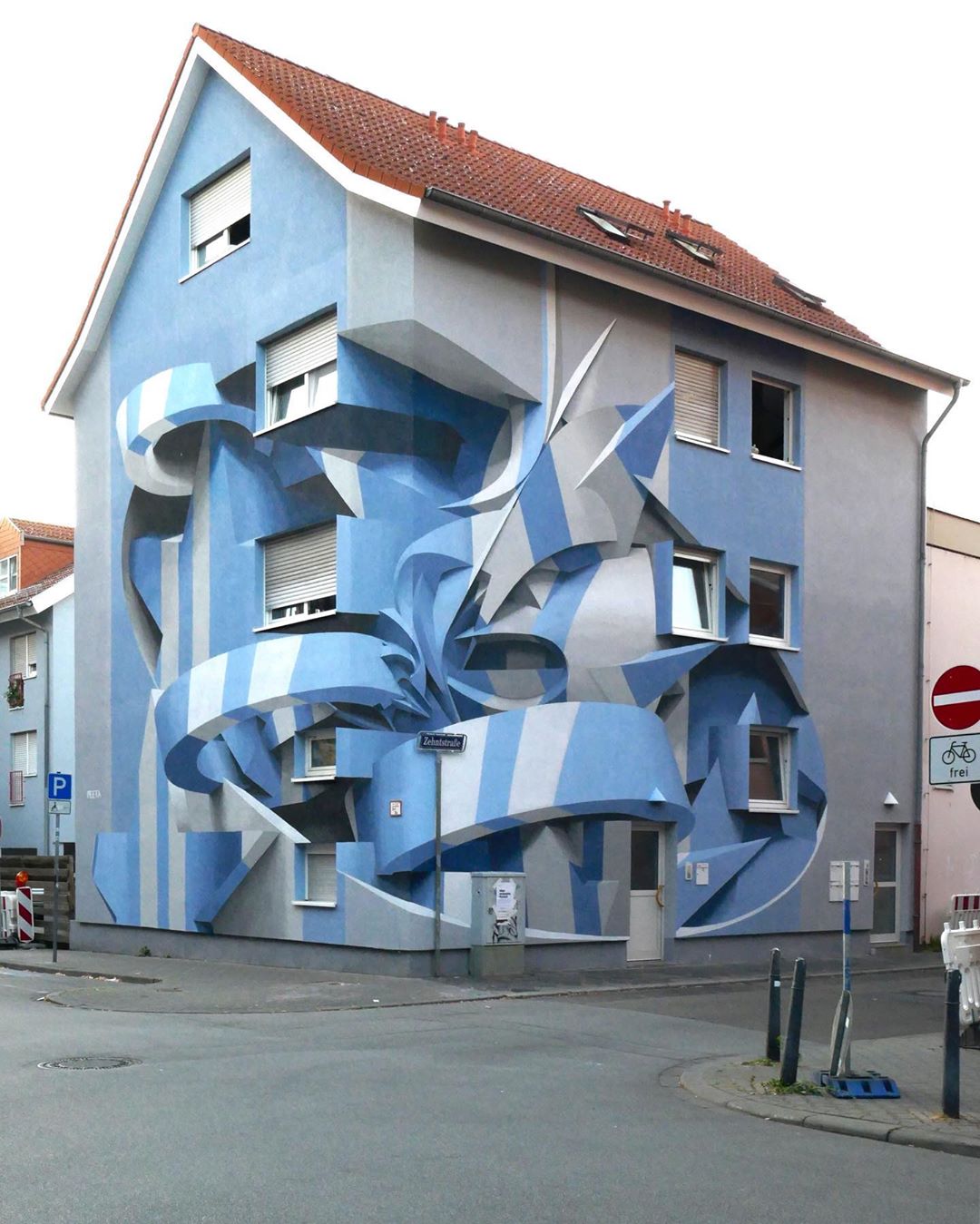 Optical Illusion 3D Murals by Italian Artist Peeta
Italian artist Peeta combines elements of graffiti and abstract art to 3D murals that appear to morph and dissolve architectural structures. Abstract shapes swirl around and cut into walls to form M.C. Escher-like scenes that play...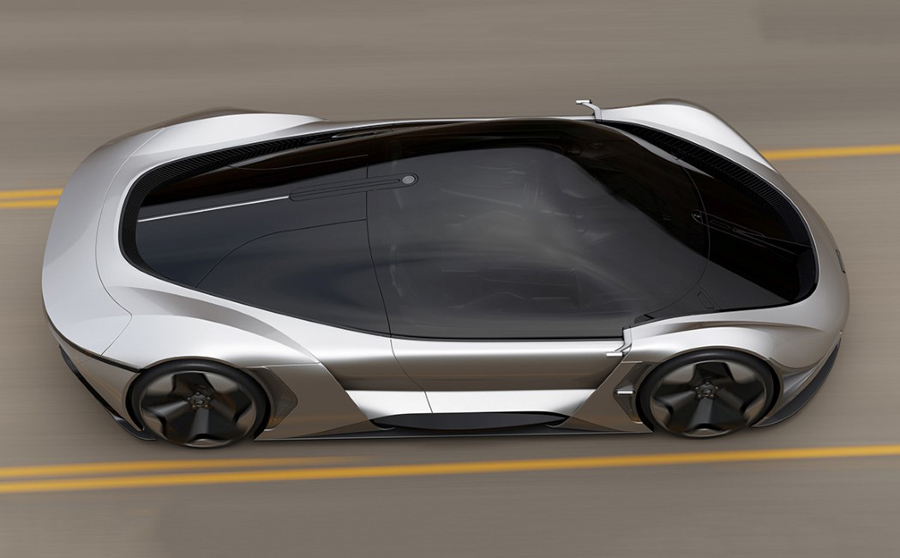 Future of Electric Sports Car – 'McLaren E-Zero'
Made to kickstart the electric revolution in McLaren's offering of fine, fast automobiles, the McLaren E-Zero concept comes from designer and fanboy Daniel Platek, who hopes the company will start producing e-vehicles in the near...
Speedmaster 'First OMEGA in Space': The Met Edition
To celebrate the 50th anniversary of the monumental Apollo 11 moon landing, Omega is sponsoring The Metropolitan Museum of Art exhibition entitled Apollo's Muse: The Moon in the Age of Photography. The iconic watch company is also...
Custom Buell X1 Lighting Motorcycle by Custom Works Zon
Let us show you Buell X1 Lightning custom motorcycle by Custom Works Zon. CW-Zon team of Yuichi Yoshizawa and Yoshikazu Ueda is proud of their Harley-Davidson credentials, with sales, repair and full-blown customisation of everything...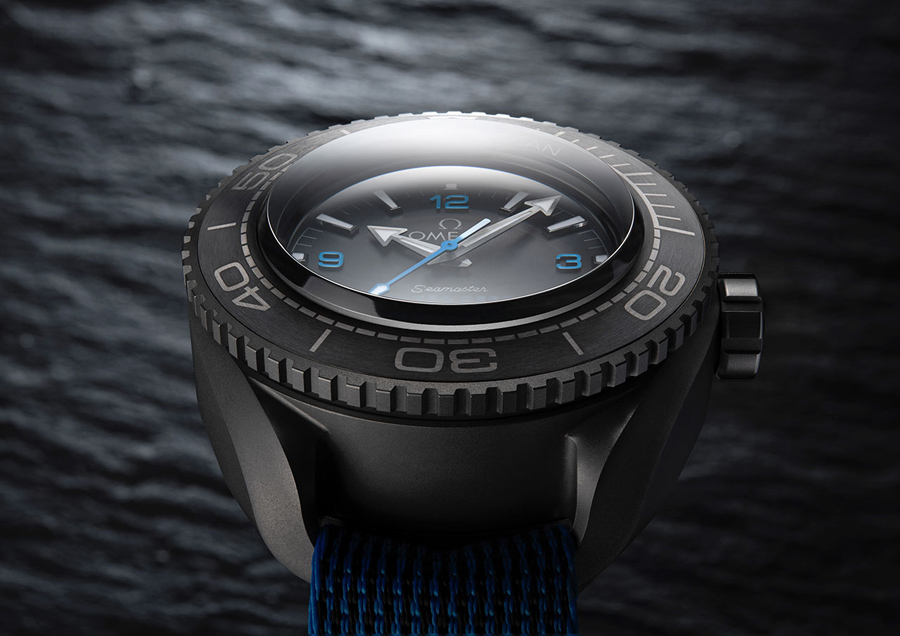 25 Perfect Men's Titanium Watches for ?onnoisseurs
In the past few decades titanium has emerged as the material of choice for watches. It is lightweight and extremely durable. More importantly, it is also resistant to corrosion and is ductile making it possible to create intricate...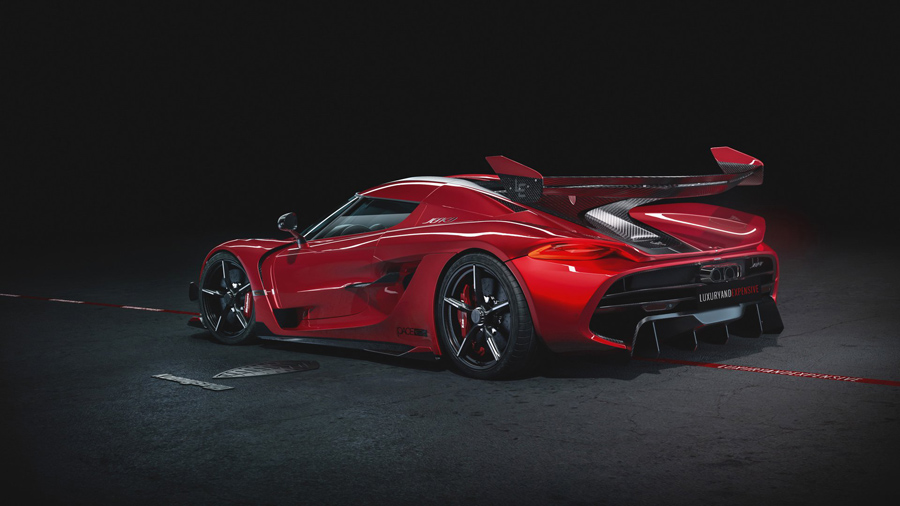 2020 Koenigsegg Jesko Cherry Red Edition10
Officially unveiled just a few months ago at the 2019 Geneva Motor Show, the Koenigsegg Jesko is already one of the world's most sought after supercars, a car that managed to impress everyone with its unique combination of ravishing...
Belas Clube de Campo House in Western Portugal
Situated on a plot overlooking the Sintra mountain range of Western Portugal, the Casa Belas Clube de Campo by BICA Arquitectos is characterized by a long white volume floating above its ground floor. The modern long house comprises two...
Arquus Scarabee – Military Armored 4×4 Vehicle Can Drive Sideways, Like a Crab
You probably haven't heard of Arquus, a French defense and security vehicle firm, but you likely do know the company that owns it: Sweden's Volvo Group. And from this subdivision of Volvo comes a new, light army vehicle: it's...
Jellyfish-Inspired MB&F HM7 Aquapod Platinum Red Watch
The deeper you go in the ocean, the less light you see – and red light is the first to disappear. Thus, deep-sea jellyfish often have red stomachs as camouflage, and it's these creatures that inspired the Platinum Red version of...
Divergent Blade – First Ever 3D Printed Hypercar
Divergent 3D is a Los Angeles-based car maker that's planning to change the automotive world forever with the first 3D printed hypercar. Dubbed as the Blade, the new vehicle was crafted using aerospace industry technology and...
Holiday Mountain Home in Tarvisio, Italy
Z House is a holiday home situated on a steep slope that presented many challenges for geza during the design process. Located in Tarvisio, Udine, Italy, the mountain house design required two volumes that are sectioned out with...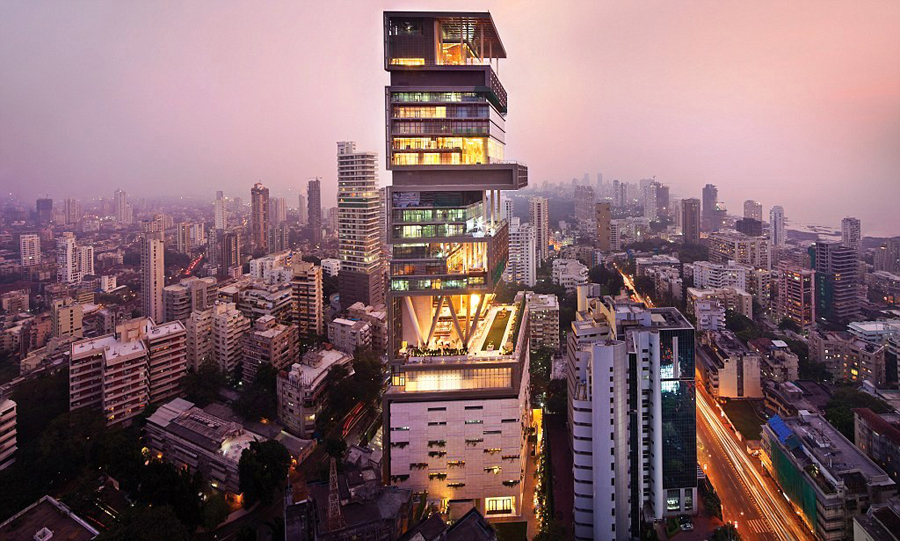 15 Of The Most Expensive Houses In The World
A beautiful home is a joy forever, especially if it?s a gorgeously stunning multi-million dollar beauty. The most expensive houses in the world come with a host of luxurious amenities and astonishing facilities including Jacuzzis, infinity...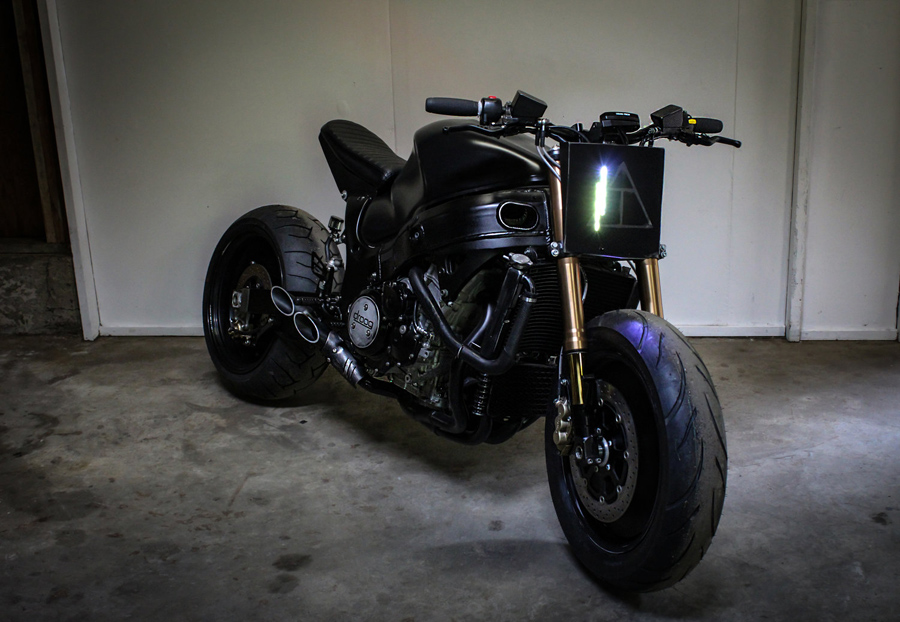 1300 DRIFTER Suzuki Hayabusa Custom by Droog Moto
Today we want to show you this impeccable Suzuki Hayabusa, that is transformed to its glorious form and renamed 1300 DRIFTER. This masterpiece by Washington States Droog Moto is a full-on aggressive beast. The 1300 DRIFTER is built by...
Omega's Seamaster Planet Ocean Set a New World Record For The Deepest Dive Watch Ever
Last May, American adventurer Victor Vescovo established the new world record for the deepest dive achieving a depth of 10,928 meters / 35,853 feet. During a 12-hour mission, he successfully piloted his submersible Limiting Factor to...