Black Hamilton Khaki Navy BeLOWZERO Special Edition
After creating the Khaki Field Murph for Christopher Nolan's hit Interstellar, Hamilton cooperated once again with the British director for his latest film TENET, coming soon to theaters. The film required a watch with features that...
Innovative T.50 Light Weight Supercar with 654-Horsepower Engine
The McLaren F1 rewrote the book on what was possible in a street-legal car when it hit the road in 1992 and is still considered one of the best-performing cars of all time. Gordon Murray, the man who designed the F1, is back with the...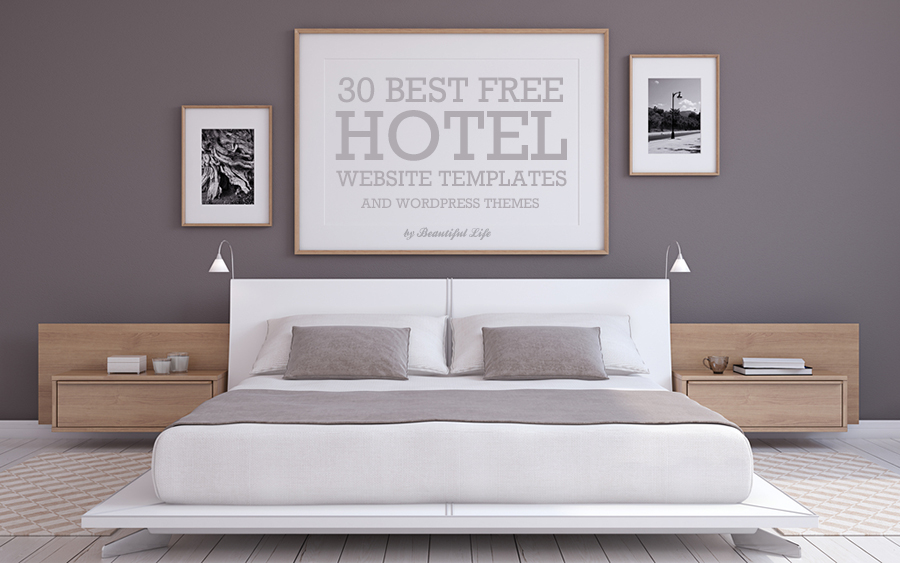 30 Free Hotel Website Templates and WP Themes
Need to create perfect hotel website" And for free" If so, check out these 30 amazing free web templates and WordPress themes for hotel websites. In this collection you will find hotel templates for free download as well as free hotel themes in...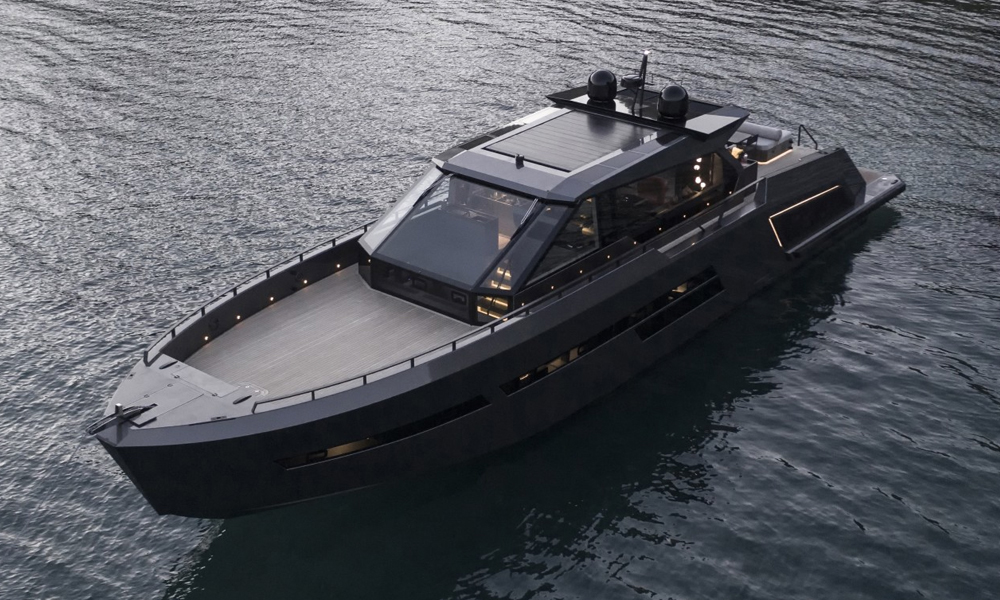 Matt Black Bulletproof Mazu 82 Yacht
When it comes to yachts, there are the "average" options, and the ships built at the state-of-the-art facility by the incredible team at Turkey's Mazu Yachts. The Mazu 82 Yacht is the prime example of what the brand is capable of....
Simple and Compat Punch E-Bike Concept
Besides zero emissions, the beauty of electric propulsion is its simplicity. Fewer moving parts and freedom of packaging mean more freedom of design, and Artem Smirnov has taken full advantage of those strengths with the Punch e-bike...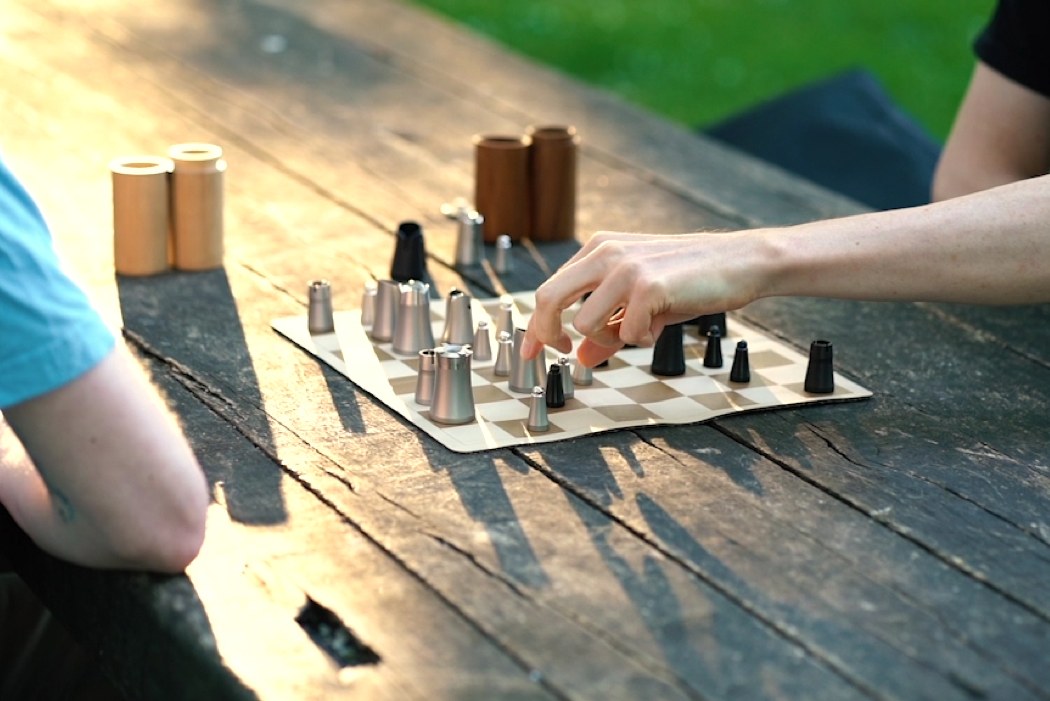 Compact Portable Crownes Chess Set
Chess players searching for a compact portable chess set may be interested in the new Kickstarter campaign for the Crownes Chess set. Offering three different versions the nesting chess set is available from $35 and the chess pieces are...
Luxurious Sculptural Cakes by Tortik Annushka
Tortik Annushka's fondant-wrapped desserts more closely resemble luxurious, edible artworks than the buttercream sheet cakes available from grocery bakeries. Based in Moscow, the confectionary designs lavish pastries that mimic a tub...
Wooden Square Refuge in Brazil by Doblle Arquitetura
This minimalist refuge designed by Doblle Arquitetura will be situated in Porto Alegre, Brazil. The aim of the project was to propose the primitive shape of the house: open to the landscape. The play of lights and shadows enriches the...
Omega Speedmaster Dark Side of the Moon Alinghi
Omega has released a new Speedmaster Dark Side of the Moon that is the result of its partnership with the Alinghi sailing team. The two world-renowned Swiss brands combined their passion for innovation and performance to create a...
Elegant Interior of Exhibition Hall and Teahouse in Shanghai
Combining high quality Italian materials and Chinese cultural elements, Minax has completed the interior design of a kerlite product exhibition hall with a teahouse, in Shanghai. drawing inspiration from the word "Zhai", used to...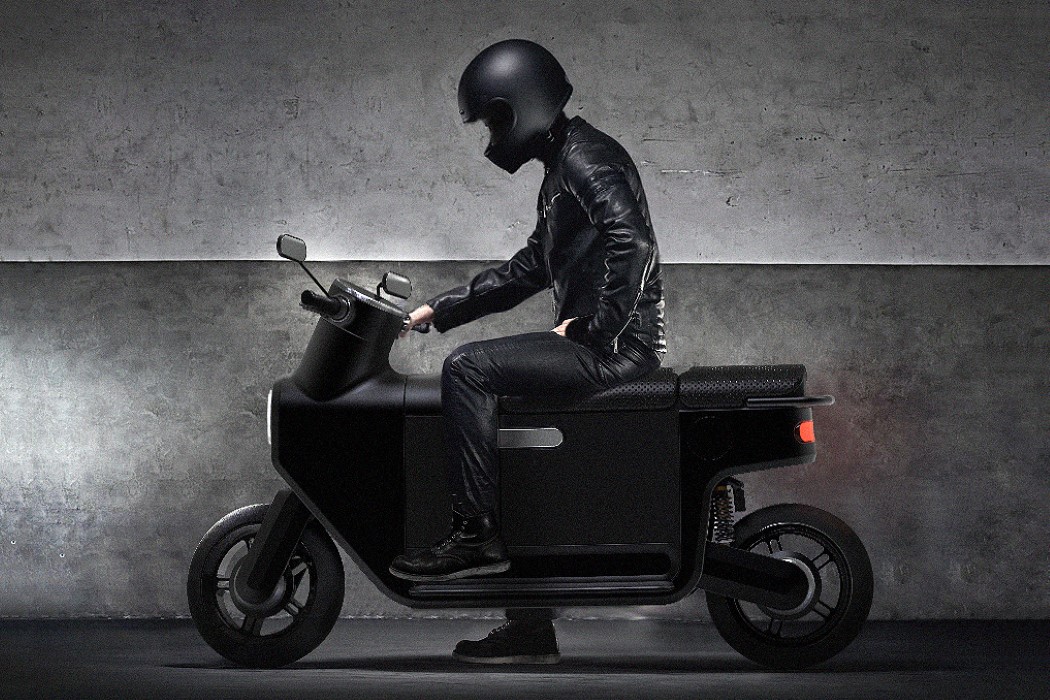 Futuristic Electric Commooter Scooter by Ezekiel Ring
The Commooter Scooter by Ezekiel Ring shuffles up the scooter template, keeping certain essentials but reinventing the rest. For starters, its battery is still located right under the seat (a feature that distinctly makes scooters stand...
Faceted Timber Skin Over Tyrolean 'Paramount Alma' House
Plasma Studio realizes its architectural intervention "Paramount Alma," a faceted space cloaking a pre-existing structure among the mountains of northern Italy. The Tyrolean guest house in Sexten, Italy was originally occupied by six...
Lego Launches Playable Grand Piano Set
Lego Ideas has just launched the 21323 Grand Piano set, an 8.5-inch high show piece that works with a smartphone app to play tunes. The Lego Ideas platform allows fans to submit designs for the possibility of turning their ideas into...
Sapphire and Sparkle for Richard Mille's RM 07-02
Richard Mille presents RM 07-02 Automatic Winding Sapphire, an ultra-feminine watch crafted from colored sapphire. After the immense success of their gem-set ceramic and Carbon TPT® watches, Richard Mille now comes with a colored...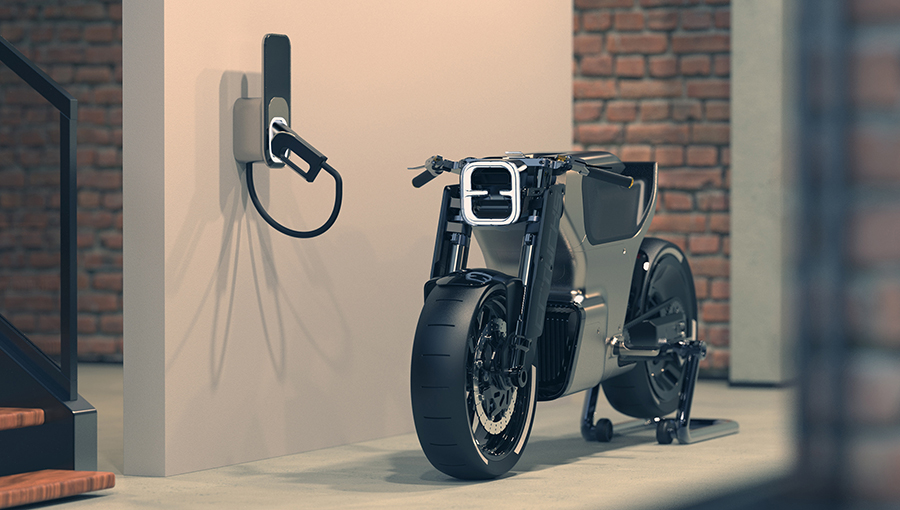 Cool E-Bike CRTWRKS MOTO by Adam Carvalho
As electric motorcycles have become markedly more mainstream over the last few years, not only are an increasing number of big-name manufacturers experimenting with proton-powered designs but so too are independent concept artists, who...
Angular Granite Japan?s New Kadokawa Culture Museum
Slated to open in the next few weeks, the new Kadokawa Culture Museum in Japan is situated within a starkly designed structure by architect Kengo Kuma. Appearing pixelated, the facade is formed with 20,000 individual pieces of granite,...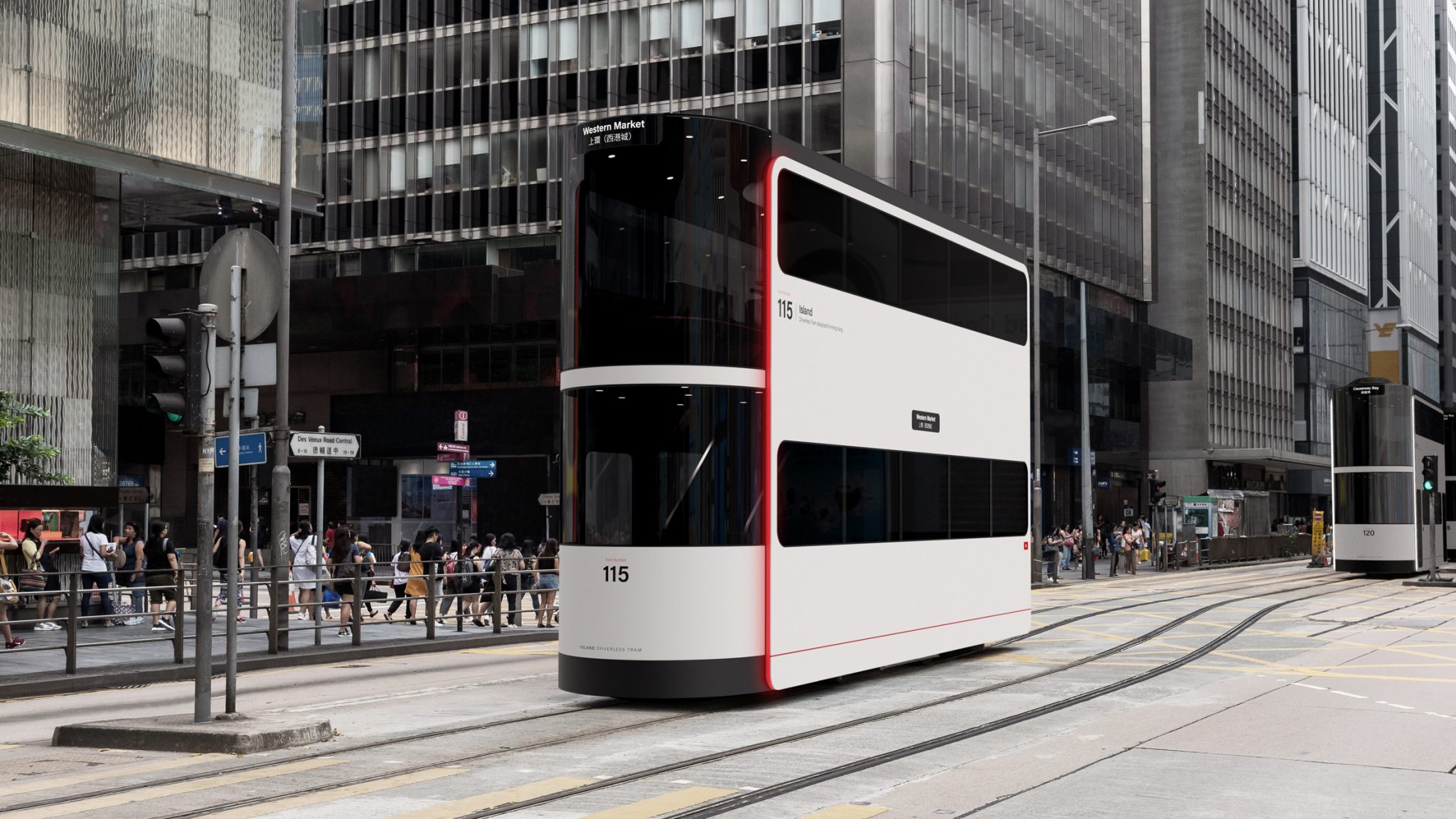 Driverless Tram Concept for Hong Kong by Ponti Design Studio
Ponti Design Studio has created a concept for an autonomous, double-decker tram with a radial interior design to encourage Hong Kong residents to safely return to public transport after the height of the coronavirus pandemic.The...
URWERK EMC Time Hunter Titanium Watch
Urwerk's EMC Time Hunter collection gets a military-inspired makeover for this brand new release.The EMC is fully mechanical, has a rotating disc at 1 (hours, minutes and seconds), a power reserve indicator at 7 and an electronic...
Prefab Office for your Backyard – Livit Studypod
The Livit Studypod, a prefab office for your backyard, is one solution emerging from the explosion in popularity of working from home, plus the all-new phenomenon of going to school from home. Studypods don't come cheap, but they're...
Los Vilos House on the Coast of Chile
On the coast of Chile, Pritzker Prize architect Ryue Nishizawa has designed the Los Vilos House. Following the rocky terrain it occupies, the weekend retreat is topped with a wavy concrete that flows toward the water. The curves of the...
Toadi AI-powered Autonomous Lawn Mower
Toadie is a new artificial intelligence robot lawn mower which needs no perimeter cable or inaccurate GPS and is capable of finding its way using on-board technology. If the terrain is all flat Toadie can mow up to a football field in...
25 Free Useful Tools and Online Software for Web Designers and Developers
Check out these 25 the best free web design tools and software and find out what you can use to develop websites without any charge. We have selected a collection that includes free website builders, free platforms, free graphic design creators,...
Vollebak Multi-Colored Garbage Watch
As technology continues to surge forward at an alarming rate, much of the last generation of devices and gadgets get trashed – literally. Vollebak is taking aim at this growing issue by repurposing e-waste to create this watch. In...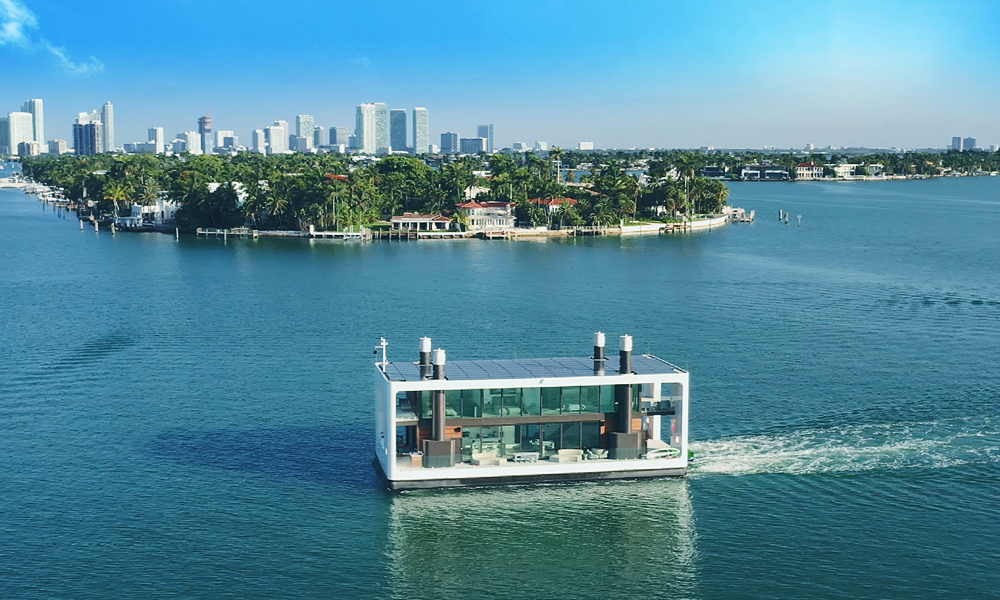 Luxurious Arkup Floating House Boat
The Arkup No.1 Floating Home is not just a luxurious concept but a revolutionary one. Designed by Dutch architect Koen Olthuis of Waterstudio.nl, Arkup is a unique floating home realised from Olthuis's philanthropic focus on future...
Dynamic Frame Clock by Meyer Objects
Frame Clock is a unique object indicating time. Its hands are part of the frame shape, which gives the clock a dynamic and continuously changing look. Only two times a day, the shape of the clock will be the same. The passing of time is...