BMW R7 'Nostalgia' Custom Vintage Motorcycle by NMoto Studio
In 1934, BMW debuted the R7 concept motorcycle during the height of the Art Deco style. The R7 was never made but would inspire the later R17 and R5 models. Thought to be lost until 2005, the R7 was rediscovered and fully restored to...
The World's Smallest McDonald's For Bees
McDonald's recently announced that it has opened the smallest McDonald's restaurant ever and it's pretty incredible. What makes it even more incredible is that it was specifically made for bees. The tiny McDonald's was given the...
Exceptional Jaquet Droz Magic Lotus Automaton
We've already shown you amazing Limited Edition Luxury Jaquet Droz Tropical Bird Repeater. And the new Jaquet Droz Magic Lotus Automaton features an enchanting and exceptionally long animation – running for more than four minutes...
Mountains Inspired Concrete 'Pentahouse' by Wamhouse Studio
Karina Wiciak of Wamhouse studio has imagined "Pentahouse" – a family home inspired by the contours of a mountain peak. With this concept in mind, and as the name suggests, the project embraces a pentagonal geometry to form the...
130 HP Nitrous-Fueled Indian Scout Bobber
Named ?Appaloosa,' it's a 2018-model Indian Scout Bobber that's been masterfully overhauled by Brice Hennebert, at Workhorse Speedshop in Belgium. The bike was commissioned by Indian's European office, to compete in the...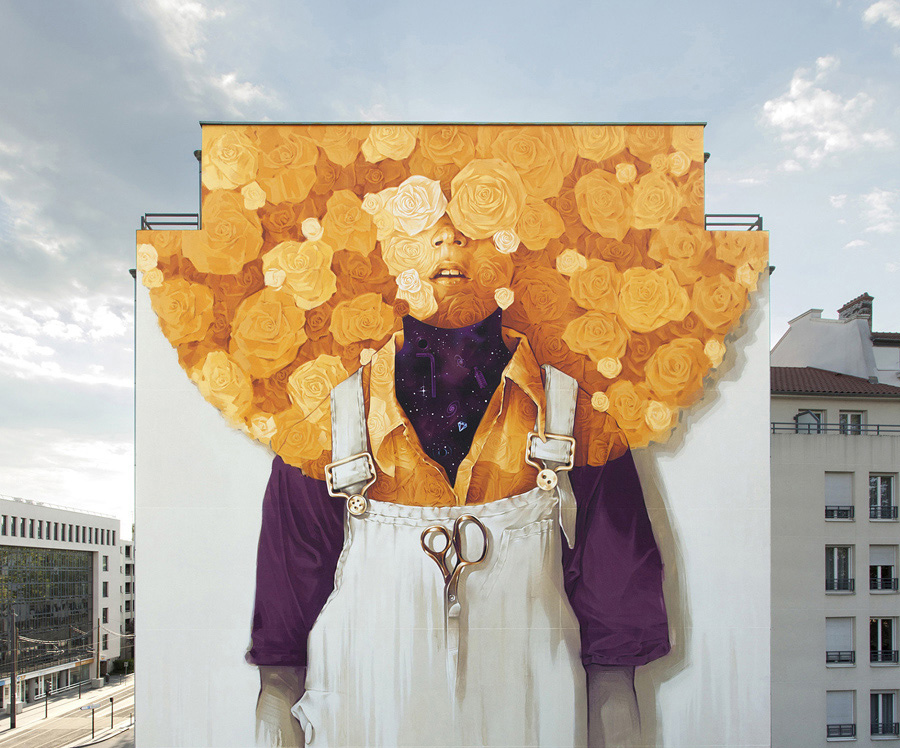 Amazing Coloring Wall Murals In Chile by INTI
INTI is a street artist from Valparaiso, Chile, who paints large-scale murals on buildings around the world. From France to Delhi to Santiago, INTI brings his South American roots to life in colorful portraits that represent the...
Japan Automatic Vintage Music Inspired Watches By LECRONOS
Lecronos "Rock for Vintage" Watches – thesegreat looking, infinitely striking timepieces are automatic, Japanese vintage music inspired offerings which offer an aesthetic impact quite unlike anything we've seen in some time. The...
Helicopter-Inspired 19_19 Concept Car from Citroen
Some time ago we've shown you creative concept car from Citroen. Today we want to show you another one. Featuring 30-inch wheels, a dettatched cabin, and screenless dash, Citroen's new 19_19 concept is unusual to say the least....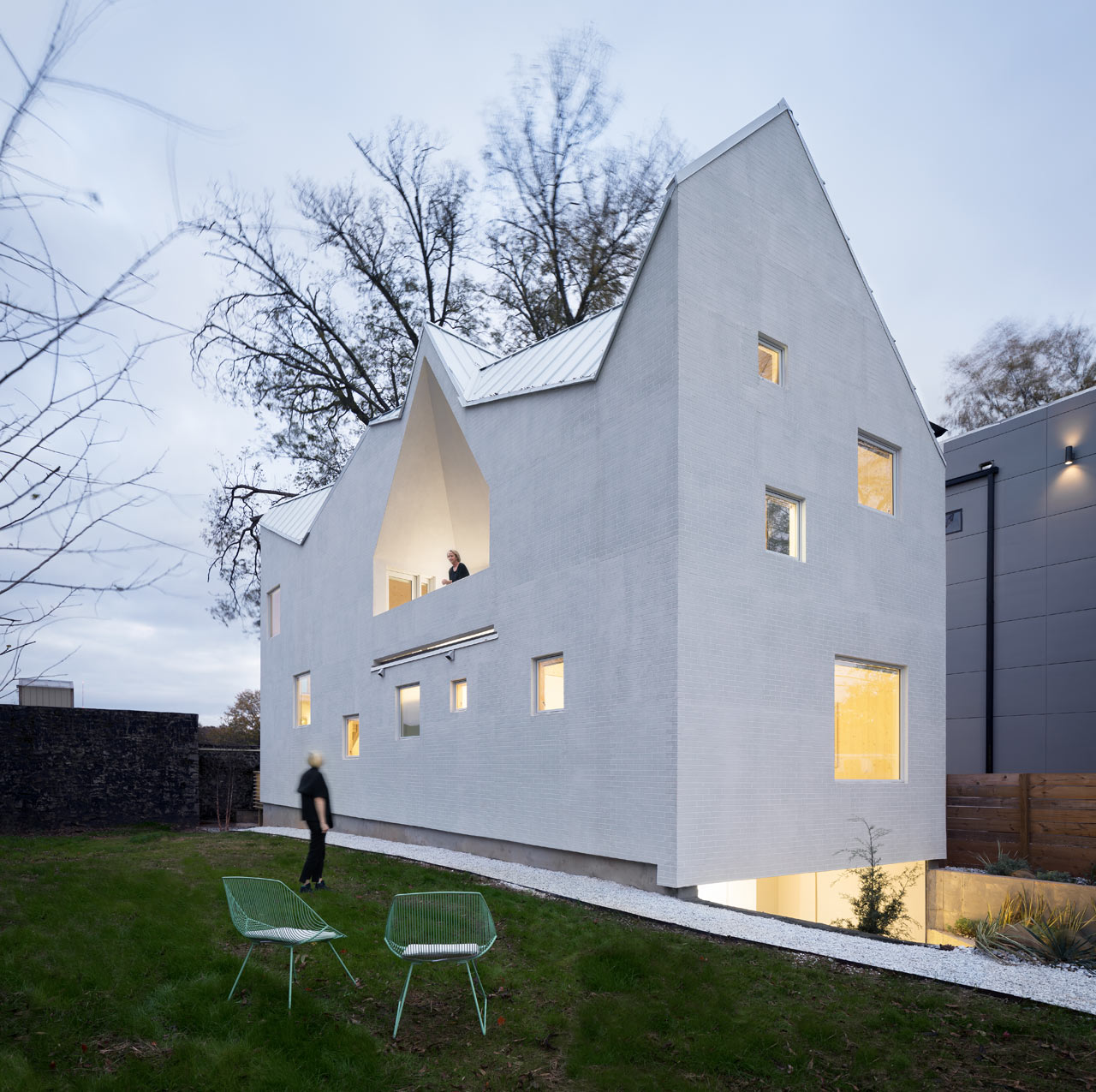 Unique Asymmetrical Single-family House by Haus Gables
Haus Gables explores a new approach when it comes to its layout and elevation by clustering six gabled roofs to form the unique roof line. That single-family home is the brainchild of architectural designer Jennifer Bonner of MALL, who...
Restored Race-Ready 1954 Jaguar XK120 by Jaguar Classic
Being the first sports car built by the British car company after WWII, the Jaguar XK120 holds a special place in the hearts of automotive enthusiasts. Although the car isn't particularly rare, it's a drool-worthy treat when...
Colorful Landscapes by Elyse Dodge
Colourful and surprising, the mountains painted in acrylic by the Vancouver-based artist immortalize the beauty of the environment that surrounds us from a creative and playful perspective. "By using a bold colour palette and the...
House Inside a Rock by Amey Kandalgaonkar
In the development of the "House Inside a Rock", Amey Kandalgaonkar took influence from the rock-cut tomb architecture of Saudi Arabia's Madain Saleh. This ancient archaeological site expresses classical facades carved into a mass...
Original Project for Paris' Notre Dame Cathedral from Vincent Callebaut
In the wake of the devastating fire that ravaged Paris' Notre Dame Cathedral, a number of architects and designers have presented proposals suggesting how the church could be rebuilt. The response of paris-based architect Vincent...
Pop Art Photography by Matteo Giuseppe Panti
Based in New York City, Matteo Giuseppe Pani is a graphic designer. Passionate about art since his early age, he found, in his work, the way to live thanks to his creativity. His series "Aishti by the Sea" is a campaign on which he...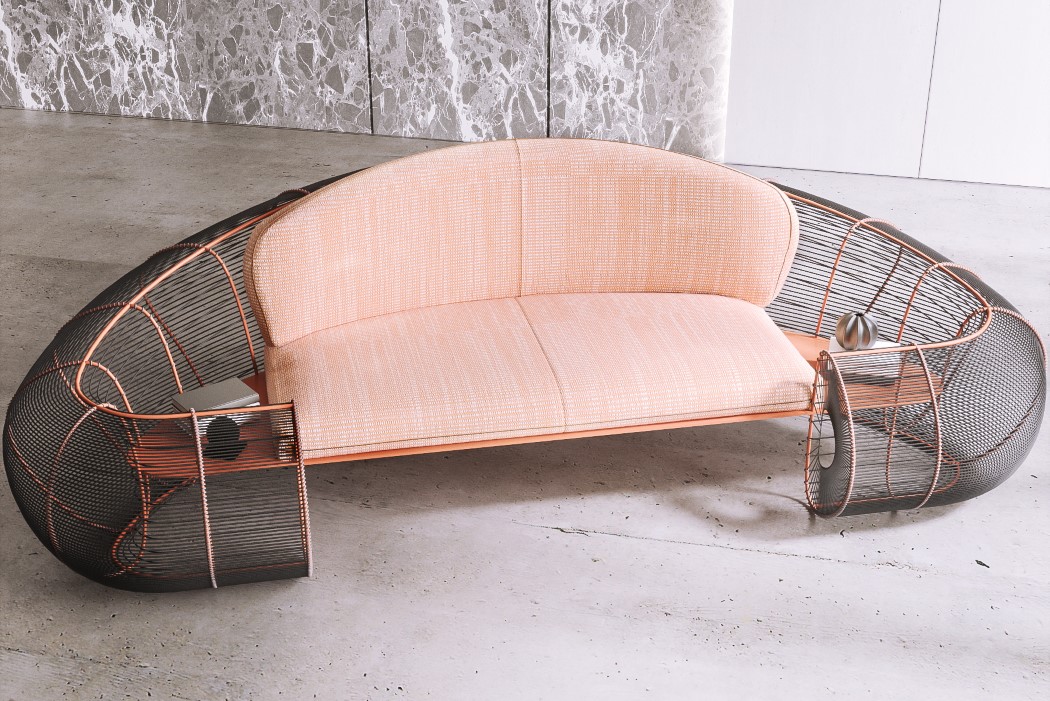 Shell Sofa – Perfect Place for Humans and Cats
With a voluminous yet hollow frame, the Shell sofa by designer Natalia Komarova is instantly visible. It is, in a strictly physical sense, minimalist, but visually, the Shell sofa is almost pillowy, spacious, and a treat to look at. The...
Innovative Cultural Center by Zaha Hadid Architects
New photos reveal the Zaha Hadid Architectss-designed Changsha Meixihu International Culture and Art Centre nearing completion in China. Due for completion this year, the 115,000-square-metre cultural complex is located beside Meixi...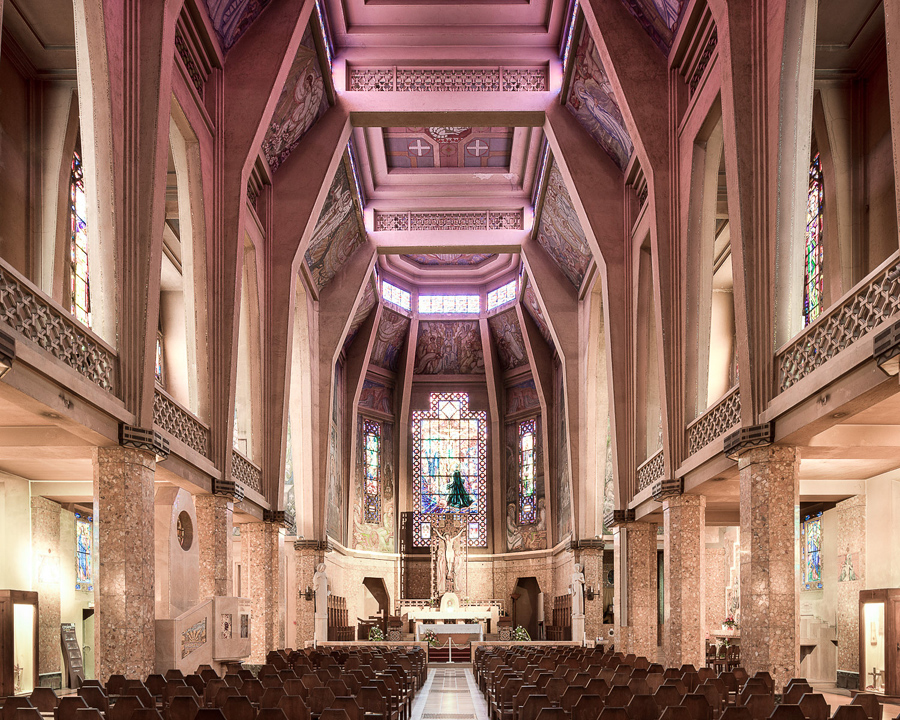 The Grand Interiors of Modern Churches Across Europe and Japan by Thibaud Poirier
Thibaud Poirier travels the world photographing the architectural spaces that surround us as we live, sleep, study, and pray. In his most recent series, the French photographer captured the interiors of 29 modern churches across Germany,...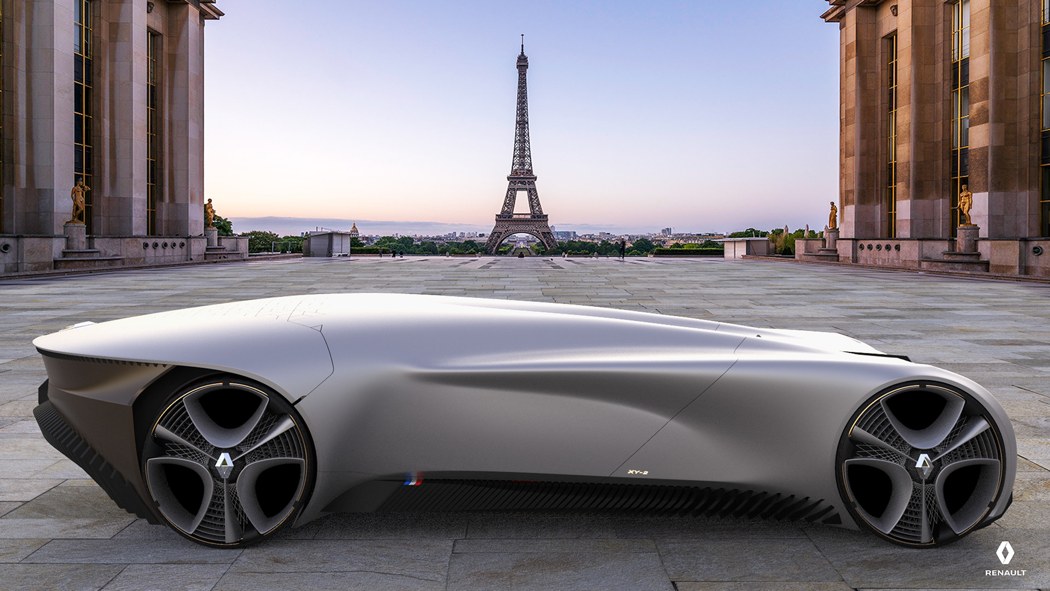 Futuristic Concept Car Renault Project XY-2 by Hawon Jang
This elegant concept is the "Renault Project XY-2", Hawon Jang recognized the societal change that autonomous sharing cars may introduce; where strangers meet and are accompanied on their journeys. And Project XY-2 features a rather...
Wilson Audio WAMM Master Chronosonic Speaker
Dave Wilson has been building speakers for decades, but thanks to a spare-no-expense ethos, they're far from mainstream. That doesn't mean they're not great. The WAMM Master Chronosonic Speaker is arguably his masterpiece, a...
Incredibly Powerful Six-Engine 2,400 hp Tirranna 59 Rocketship for $ 3 Million
Cigarette Racing's new flagship vessel is an incredible, center-console sport yacht with heart-stopping performances; titled Tirranna 59, this special release also marks the company's 50th anniversary in style. With a top speed of...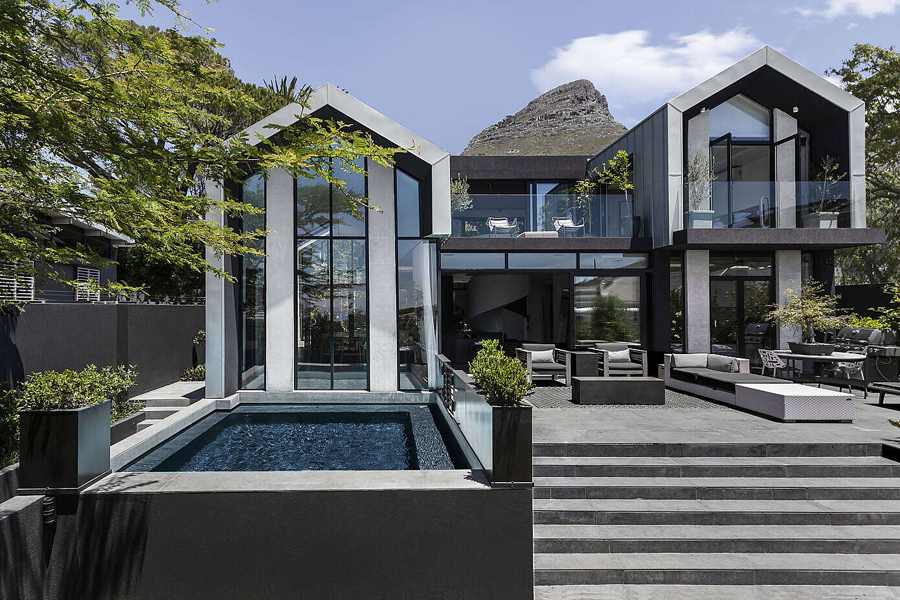 Contemporary Single Family House SM 37 in Cape Town
Designed in 2018 by Renato Graca, this contemporary single family house is located in Cape Town, South Africa. The brief to the architects was to create a simple traditionally inspired home in hardwearing materials, and neutral colours....
FUELL Fluid – Best-in-Class e-Bike with Anti-Theft Systems
Using a bike for everyday commuting might not be a realistic option for most people. Distance, time, and physical exertion can be prohibitive, but an e-Bike can help mitigate some of that. But you also don't want to look like your...
Highly Detailed Insect Sculptures by Pierre Brault
"I started this series by reading an article on the newspaper about the extinction of insects because of the global warming", reveals Pierre Brault. Well-known for his fashion and decoration creations, the artists offers here with...
Impressive Mil-Spec Auto H1 #006 Hummer
Mil-Spec Auto takes things to a whole new level with the adventure readiness of their creations. Working exclusively on Hummers, their latest offering, the H1 #006, is an astounding feat of car design and has a military aesthetic that...
The World's Most Expensive Car Key
Awain is a luxury goods company from Finland that had a big goal in mind: "to create the world's most extraordinary keys for the most extraordinary cars in the world". They've just unveiled a series of incredible car keys,...