LUX Loves: Hublot's 'Cruise' collection
The Classic Fusion Mykonos is available in two versions, featuring titanium or king gold Hublot's latest series of classic fusion chronographs is a celebration of the laid-back Mediterranean lifestyle Evoking the mood of luxuriously languid days...
OMM's Creative Director Idil Tabanca on creating an art institution
Inside OMM designed by Kengo Kuma & Associates. Photo by Batuhan Keskiner This September will see the opening of Odunpazari Modern Museum (OMM), a major new art museum in Eski?ehir, Turkey. Designed by architects Kengo Kuma and Associates, the...
London to Cornwall in a luxury Mercedes-Benz camper van
The Mercedes-Benz Marco Polo parked on a clifftop above St. Mawes, Cornwall. Image by James Houston The Mercedes-Benz Marco Polo camper van provides a luxurious and hassle-free alternative to camping, as Digital Editor Millie Walton discovered on a...
Savoir Beds' MD Alistair Hughes on the value of craftsmanship
The KIKU by Savoir Beds features panels of hand-painted gilded silk wallpaper by London-based company Fromental In 1905 The Savoy Hotel decided to create a bespoke bed for its guests, and so began the legacy of what's now known as Savoir Beds....
6 Questions: Lorenzo Uggeri, Founder of Kooness.com
Lorenzo Uggeri, founder of online art marketplace Kooness.com In 2015, Lorenzo Uggeri swapped his job as an analyst in the steel industry to launch an online marketplace for fine art: Kooness.com. The platform now showcases work from over 600...
Swarovski's crystals take centre stage at the Salzburg Festival
Opera singer Anna Netrebko portraying Adriana Lecouvreur, wearing a costume encrusted with Swarovski crystals. © Swarovski/Thomas Steinlechner LUX Editor-in-Chief Darius Sanai attends the premiere night of Adriana Lecouvreur sponsored by Swarovski...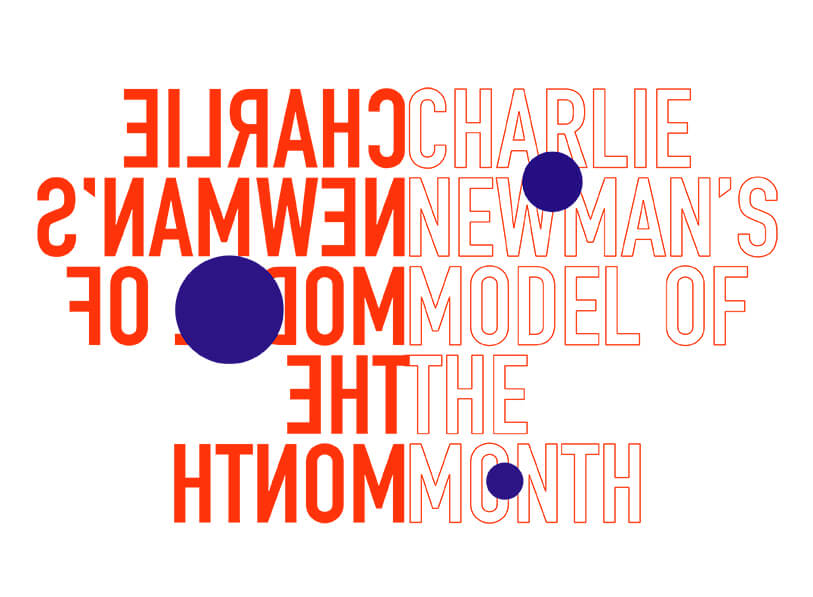 Model of the Month: Emily O'Donnell
Model and creative director Emily O?Donnell. Instagram: @emily.j.odonnell LUX contributing editor and model at Models 1, Charlie Newman continues her online exclusive series, interviewing her peers about their creative pursuits, passions and...
Test driving Michelin's tyres for supercars: the Pilot Sport 4S
LUX Editor-in-Chief Darius Sanai tries out Michelin's supercar tyres on his Ferrari 430 Spider to see whether they're worth the investment Tyres are a curiously under-explored subject when it comes to supercar optimisation and maintenance....
The Watercolour World: reviving paintings of the past
'Vesuvius in Eruption' (1817?20) by JMW Turner The Watercolour World is an ambitious online project to digitise the world?s watercolours and rescue this all-too-often overlooked but artistically and historically significant medium from being...

Protected: Test driving Michelin's tyres for supercars: the Pilot Sport 4S
Bentley auctions new model for the Elton John AIDS Foundation
David Furnish and Sir Elton John with the Bentley Flying Spur at the Elton John Aids Foundation Gala in Antibes, France. Photo by David M. Benett/Dave Benett/Getty Bentley auctions its new First Edition Flying Spur to raise funds for the Elton John...
Exhibition of the Month: Sunflowers at the Van Gogh Museum, Amsterdam
'Sunflowers', Vincent van Gogh, January 1889 One of the world?s most famous paintings Sunflowers (1889) has been carefully investigated, explored and restored for Van Gogh and the Sunflowers: A Masterpiece Examined at the Van Gogh...
6 Questions: Valérie Messika, Jewellery Designer
The 'Black Hawk' high jewellery collection by Messika Valérie Messika grew up playing with precious stones. Her father, Andre, was renowned in the diamond industry for decades, but at the age of 25, Valérie discovered a niche in the market:...
6 mountain restaurants to stir your soul this summer
Zermatt in summer with the Matterhorn in the distance. Image by Lorenzo Riva. Courtesy of Switzerland Tourism Summertime in the Alps is exhilarating and inspiring. The sun (usually) shines, the air is clear, temperatures aren?t too sweltering and...
Hotel of the Month: Le Negresco, Nice
Le Negresco hotel is the epitome of the French riviera Why should I go now" July is the month the city of Nice, capital of the French riviera, comes alive. Beaches are lively but not yet as teeming as in August, the nightlife is in full swing,...

Protected: 6 mountain restaurants to stir your soul this summer
Geoffrey Kent: The influence of top-earning millennials
How well do you know your socio-economic and demographic grouping acronyms" Abercrombie & Kent founder and LUX contributor Geoffrey Kent discusses how a new generation of consumers are influencing brands How well do you know your socio-economic...
Sir Rocco Forte on building his empire of luxury hotels
The Rocco Forte Balmoral hotel in Edinburgh, Scotland Since he created it in 1996, Sir Rocco Forte has grown his eponymous luxury hotel group to include multiple properties in key destinations across Europe, with a major expansion this year within...
Chaumet in Majesty: the symbolic power of tiaras
Backstage image of a Chaumet tiara being fitted on a model Tiaras are the cult jewel of maison Chaumet, and their latest exhibition 'Chaumet in Majesty' at the Grimaldi Forum, Monaco offers a rare insight into the iconic jewel?s history Since...
LUX Loves: Cartier's high jewellery collection 'Magnitude'
The Équinoxe necklace with an octagonal yellow sapphire at the centre Move over minimalism, Cartier's latest high jewellery collection is an adventurous exploration of magnified dimensions Magnitude by Cartier is as much a statement of size as...
Maryam Eisler: Hand-made in England
Models (left to right) Agathe Angel Chapman de Lussy, Blaise and Alice Pins wearing designs by Meihui Liu of Victim Fashion Street. Hats by Noel Stewart and Piers Atkinson. Shoes by Natacha Marro. Styled by Ann Shore in Oxfordshire Photographer and...
Photo Story: Richard Mille Chantilly Arts & Elegance 2019
Last weekend saw the 5th edition of Richard Mille's annual automotive competition in Chantilly, France. Here, we recall the event in images The weekend kicked off with the supercar rally in which the Mortefontaine track was turned into a...
Ruinart x Jonathan Anderson's pop-up hotel in Notting Hill
Hotel 1729, a one-bedroom hospitality concept designed by Ruinart x Jonathan Anderson This week, Ruinart opens the doors to a one bedroom luxury hotel concept created in collaboration with fashion designer Jonathan Anderson Designer Jonathan...

Protected: Knight Frank's Andrew Hay: Where I would invest £100m in property
6 Questions: Richard Orlinski, Artist
French artist Richard Orlinski with two of his T-Rex sculptures French artist Richard Orlinski is known for his bold, pop-art sculptures, which have appeared at French Grand Prix and on the slopes of Courchevel. Most recently, he has collaborated...