Zuma-at-home: Japanese fine dining delivered to your door
Zuma London (pictured here) might have reopened, but for those cautious about visiting, the restaurant's delivery service allows you to recreate the same experience at home. Image by Richard Southall Editor-in-Chief Darius Sanai tries out the new...
3 fine dining recipes by Le Clarence head chef Christophe Pelé
Beet gnocchi from Le Clarence cookbook of recipes by head chef Christophe Pelé. Image © Richard Haughton ...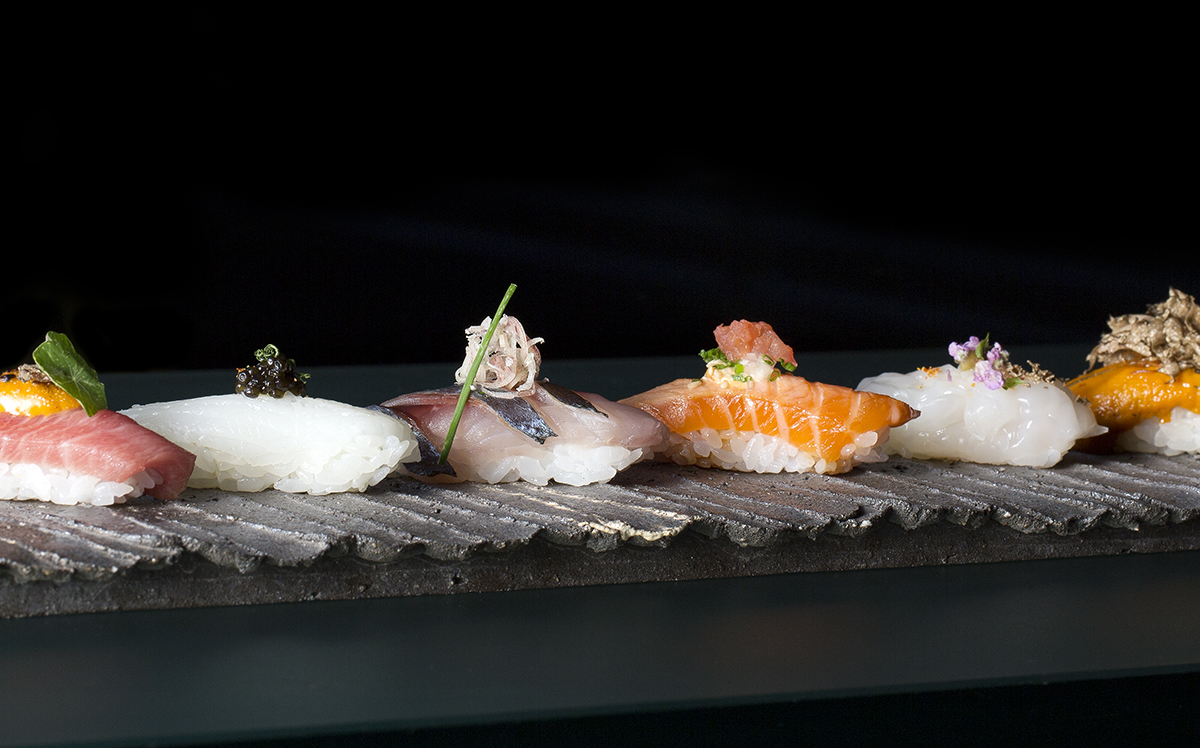 CEO of Azumi restaurants Sven Koch on the future of hospitality
A sushi platter from Zuma's menu When the first Zuma restaurant opened in Knightsbridge in 2002, Sven Koch and Rainer Becker became pioneers of informal high end dining. Now, their restaurant group Azumi Ltd Worldwide also includes ROKA, ETARU,...
Hotel of the Month: Mandarin Oriental Hyde Park, London
Located in heart of Knightsbridge, Mandarin Oriental London backs onto Hyde Park Why should I go now" The last few years haven't been easy for Mandarin Oriental Hyde Park. Following the hotel's biggest ever refurbishment, a major roof fire...
Inside the Royal College of Art's virtual graduate show
'Butterflies' by James Wilde, MA Photography As the RCA's virtual graduate show comes to a close, LUX explores its diverse offering of curated collections and events Over the last few months, art schools across the UK have been heavily...
SKIN co-founder Lauren Lozano Ziol on creating inspiring homes
A dining room interior by SKIN. Image by Andrew Miller Photography Founded by interior designer Lauren Lozano Ziol and graphic designer Michelle Jolas, SKIN is a luxury interior design studio that offers its clients the opportunity to accompany...
LUX Loves: Brunello Cucinelli's Tuscan ceramics
Brunello Cucinelli's Spring/Summer 2020 lifestyle collection includes handcrafted ceramic tableware Brunello Cucinelli's latest ceramic tableware collection evokes the warmth and rustic charm of rural Tuscany, says Chloe Frost Smith Brunello...
Two new buildings offer contemporary Alpine living in Andermatt
One of the luxury apartments in the Arve building with spectacular views of the surrounding landscape Two new apartment buildings in the Swiss village of Andermatt offer the calm and luxury of contemporary Alpine living. LUX speaks to the...
Three top gallerists on how the art world is changing
Installation view from Huang Yong Ping's exhibition 'Wu Zei' at Musée océanographique de Monaco (represented by Kamel Mennour) The art world has been hit harder than most industries by the global pandemic, but the industry is adapting quickly...
Meet the winners of Prince Albert II of Monaco Foundation?s awards
Image by Tobias Tullius Last month, The Prince Albert II of Monaco Foundation announced the winners of its 2020 awards, selected for their outstanding commitment to the conservation of our planet. Here LUX profiles the three recipients Each year,...
Bentley reveals its sleek new Bentayga model
Bentley's latest Bentayga SUV is more environmentally friendly, faster, more comfortable LUX Editor-in-Chief Darius Sanai discovers Bentley's new, faster and more environmentally friendly Bentayga model revealed earlier this week You, dear LUX...
6 Questions: Kate Gordon, Founder of London Art Studies
London Art Studies offers mini art online art history classes for members London Art Studies is the world's first online arts education subscription website, offering mini video lectures and courses on artworks, artists and movements. Ahead of...
Mystic Mountains: documenting Andermatt's communities
Andermatt. Image by Peter Wormstetter In recent years, the tiny Swiss village of Andermatt has been establishing itself as one of the world's most desirable and forward-thinking alpine resorts, but the region has been intriguing residents and...
6 Questions: Benoît Witz, Head Chef at Elsa, Monte-Carlo Beach
Elsa at Monte-Carlo Beach hotel is the first 100% organic Michelin-starred restaurant, as certified by Ecocert Ahead of the re-opening of Monte-Carlo Beach hotel's Michelin-starred restaurant Elsa, we speak to newly appointed Head Chef Benoît...
Hidden Europe: driving from Alsace-Lorraine to Lake Constance
The view across the Rhine valley from Alsace?s Chateau de Haut-Koenigsbourg to Germany?s Black Forest. LUX takes a journey from Alsace-Lorraine to Lake Constance, through a historic, beautiful, tranquil and gastronomic part of France and Germany...
LUX Loves: Dior Jewellery's new 'Rose des Vents' designs
Dior Rose des Vent 'Sport', a sketch by Victoire de Castellane Dior Jewellery?s Creative Director Victoire de Castellane reimagines the latest additions to the brand's 'Rose des Vents' collection in a series of whimsical lockdown...
6 Questions: Marc Ferrero, Artist
Marc Ferrero in his studio Marc Ferrero's unique practice of 'Storytelling Art' combines aesthetic styles and visual references from different artistic movements and cultures to create striking, narrative-driven paintings. His most iconic...
ionic cars are transforming classic cars for an electric future
ionic cars makes over classic cars with high performance, zero-emissions electric power LUX discovers how UK start-up ionic cars is replacing the original engines of classic cars with zero-emission electric power According to government figures,...
Travel Inspiration: Four of our favourite historic country hotels
The Lygon Arms in the Cotswolds dates back to 14th century A couple of unspoilt Cotswolds rural idylls from the 14th and 17th centuries, a rare luxury hotel in Champagne with a touch of the contemporary, and the best place to stay in medieval...
Novikov 2 Go: Two of London's best restaurants in our home
Novikov 2 Go is a new service from the innovative Mayfair restaurant, offering tasting menus cooked, packaged and delivered to your door. Novikov, the famed Mayfair restaurant, is now offering perfectly prepared cuisine from its Asian and Italian...
Why we're dreaming of summers at Badrutt?s Palace, St Moritz
Badrutt?s Palace overlooking Lake St Moritz St Moritz is well known as the winter playground of Europe?s rich and aristocratic. But don?t dismiss the resort, and especially its venerable and truly grand hotel Badrutt?s Palace, as a summer...