A glamorous escape to the Lanesborough
The Garden Room at The Lanesborough hotel, Knightsbridge The Garden Room at the Lanesborough hotel is one of the world's most glamorous cocktail destinations. Darius Sanai celebrates the end of London's lockdown with a glass of fine...
Hermčs perfumer Christine Nagel on the emotional power of scent
Hermčs perfumer Christine Nagel. Photograph by Sofia Etmauro Christine Nagel is one of the most admired perfumers in the world, and has worked as the "nose" of Hermčs since 2016. Most recently, she created H24, the brand's first...
Philanthropy: Etienne d?Arenberg on Gen Z
Philanthropist and businessman Etienne d'Arenberg Etienne d?Arenberg is Limited Partner of family-owned Swiss private bank Mirabaud and is Head Wealth Management United Kingdom. He hails from one of Europe?s oldest families and is...
A tasting with VIVANT: Sustainably produced wine made by women
Eve Grossot, winemaker at Domaine Grossot LUX tries an at-home wine tasting experience with VIVANT, and discovers a group of women who are committed to producing and promoting organic wine After a tiresome year of Zoom meetings, virtual...
Parisian jewellers GOOSSENS opens its first London boutique
Goossens' flagship London boutique in Mayfair Parisian couture jewellery house GOOSSENS opens the doors to its first London boutique in Burlington Gardens, Mayfair French jeweller Robert Goossens founded his eponymous brand in 1950 and...

Protected: Olivier Krug on champagne and music
6 Questions: Joe McKenzie, Founder & CEO of Xupes
Founder of Xupes, Joe McKenzie Joe McKenzie and his father Frank founded Xupes in 2009, selling a handful of pre-owned Cartier watches from their home in Bishop's Stortford. The company now sells a curated collection of vintage handbags,...

Protected: Philanthropy: Etienne d?Arenberg on Europe and Gen Z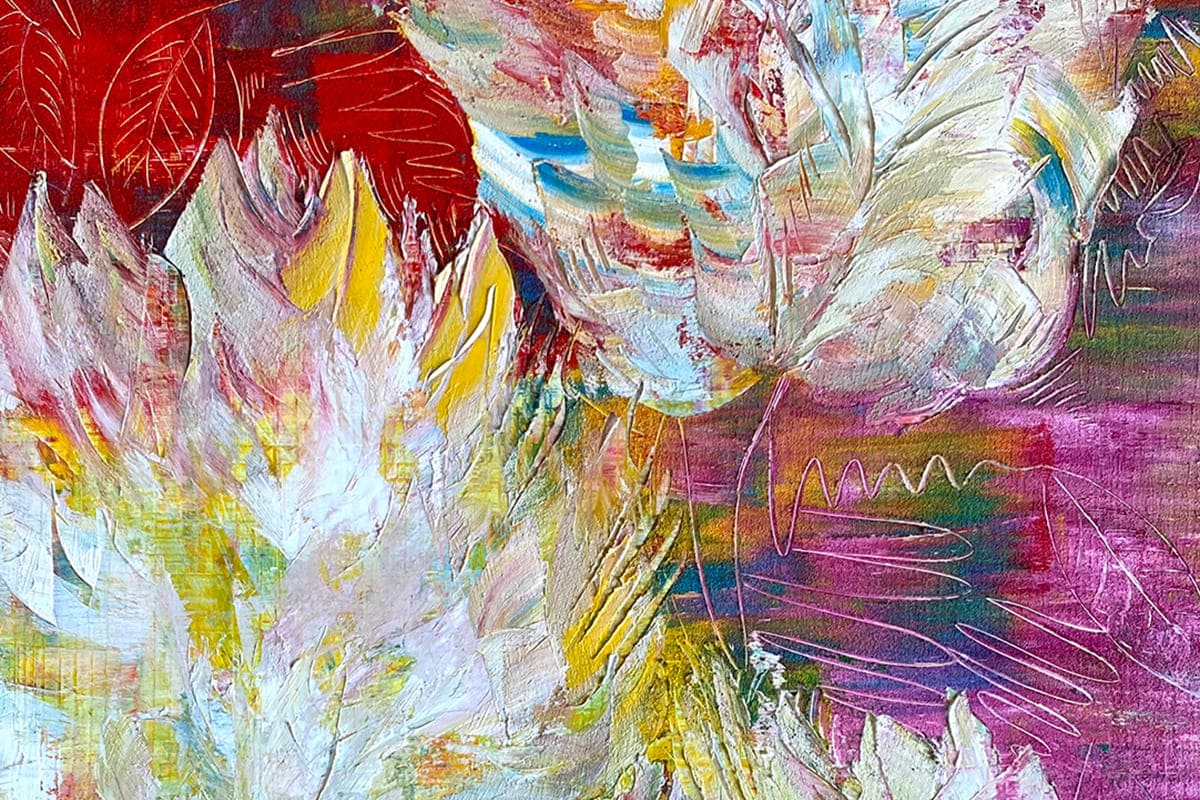 Uplifting new paintings by Sassan Behnam-Bakhtiar
A bold new series of paintings by Sassan Behnam-Bakhtiar are inspired by the artist's...
Philanthropy: Tiqui Atencio on the value of collecting art
A colourful neon installation by Jason Rhoades in the home of German art dealer David Zwirner Art collector and author Tiqui Atencio is the founder and chair of the Tate Latin America Acquisition Committee and a trustee of the Solomon R. Guggenheim...
Sophie Neuendorf: Building a more sustainable art world
Iceberg Between Paulet Island and the Shetland Islands, Antarctica, 2005 by Sebastiao Salgado As part on an ongoing monthly column for LUX, artnet?s Vice President Sophie Neuendorf discusses how the art industry can support more sustainable...
Lamberto Frescobaldi on 1000 years of tradition and wine
Lamberto Frescobaldi is the president of Marchesi de' Frescobaldi Lamberto Frescobaldi is the 30th generation (yes, you read that right) head of Florence?s Frescobaldi dynasty which has done everything from build bridges and palaces in Tuscany to...
Simon Hodges: How to thrive in uncertainty (part two)
Simon Hodges photographed by Matt Porteous LUX columnist and life coach Simon Hodges continues to explore how we can move away from a survival-based way of thinking and towards a mindset which will help us thrive In my last column, I posed a few...
Philanthropy: Durjoy Rahman on promoting South Asian art
Durjoy Rahman is an art patron and collector, and the founder of Durjoy Bangladesh Foundation Art collector and patron Durjoy Rahman founded the Durjoy Bangladesh Foundation in 2018 to promote South Asian art and artists to global audiences by...
6 Questions: Phoebe Saatchi Yates, Gallerist
Kevin Pinsembert, Sans Titre (Décor +), 2020. Acrylic on cotton. © Kevin Pinsembert, 2020Image courtesy of Saatchi Yates Phoebe Saatchi Yates is the daughter of art world titan Charles Saatchi and the co-founder of Mayfair gallery Saatchi Yates,...

Protected: Philanthropy: Durjoy Rahman on promoting South Asian art

Protected: Philanthropy: Tessa Packard on charity & creative thinking 
Artists to watch in 2021: Maxwell Alexandre
Portrait of Maxwell Alexandre 2020. Copyright the artist. Courtesy the artist and David Zwirner In our ongoing online series, renowned art consultant Maria-Theresia Pongracz profiles rising contemporary artists to watch in 2021. Here, she...
6 Questions: Eva Lin, Curator
Chin Cheng-Te, Lee Chia-Hung, Lin Chuan-Kai, and Chen Yi-Chun, still image from Making Friends/ Fire, 2020, mixed media installation, dimensions variable. Videographer: Lee Chia-Hung. Independent curator Eva Lin worked alongside French...