Best Luxury Hotels in Tenerife
Tenerife is a fairly large island, with most hotel's being concentrated within several distinct areas. Santa Cruz is the largest city and the capital of the island. Santa Cruz has plenty of hotels and apartments, and makes a good base for...

Discovering Caceres, a spectacular medieval city in the hidden Spain, with NH Collection Hotels
Cáceres, a regional capital in the Extremadura, is one of Spain?s most remarkable medieval cities. In search of the hidden Spain, Andrew Forbes discovers this ancient monumental city, staying at Hotel NH Collection Cáceres Palacio de...

Best Boutique Hotels In Rotterdam
One of the busiest ports in the world, Rotterdam is a cosmopolitan city boasting an extensive and excellent collection of art. Although the old city was destroyed in WWII, a modern city has since been built with commercial and residential areas...

Best Luxury Hotels in Munich
There is range of accommodation in Munich that should satisfy the needs of every type of traveller. Around the main train station, Hauptbahnhof, there are a number of upscale hotels such as Le Meridien and Sofitel. The Schwabing and Ostbahnhof areas...

Best Luxury Hotels In Riga
After 10 years of independence from the Soviet Union, Riga has developed into a vivid, thriving city to rival any other in Europe. With sights reflecting the ancient character of the city as well as its hip contemporary flavour, effervescent...

Best Luxury Hotels in Luxor
Luxor has been a major tourist destination since the 19th century and people travel to this region of Egypt from all around the world in order to visit the area's ancient attractions. People who have a love for history are sure to be in their...

Best Luxury Hotels in Dusseldorf
Dusseldorf is a medium-sized German city in the country?s northwest, situated on both banks of the Rhine River. It offers cultural and lifestyle opportunities that rival those of Hamburg and Munich, and is noted for being one of the most charming...

Best Luxury Hotels In Marseille
As one of France?s largest cities and one of its most important commercial centres, Marseille has a wealth of luxury lodging options. In recent years, the city has made great strides in establishing a viable tourism industry and many new hotels have...

Best Luxury Hotels In Malta
It?s no wonder Malta has been used as filming locations for many a fantasy film or TV production ? it?s otherworldly landscapes are incredibly beguiling. The limestone cliffs, rugged coastline, crystal clear waters and reddish beaches attract many...

An exceptional Spanish food, wine & wellness retreat at Abadía Retuerta
Beyond the vibrant Costas, the interior of Spain offers a quieter pace of life. Andrew Forbes takes a scenic drive north of Madrid and discovers Abadía Retuerta, an ancient former abbey that has been reimagined as a magnificent wine estate with...

Best Luxury Hotels in Xi?an
The capital city of Shaanxi province in China, Xi?an has also been the capital of 13 previous dynasties in China and dates back over 3,000 years. Known to many as "the birthplace of Chinese civilisation," Xi'an was a popular stop along the...

Best Luxury Hotels in Bergen
The historic city of Bergen, with its vibrant atmosphere and enchanting skyline of iconic red roofs, serves as the perfect gateway to the western fjords. In fact, this is the place where history meets nature and both history buffs and nature lovers...

Best Luxury Hotels in Gdansk
Located just under three hundred miles to the north of Warsaw at the mouth of the Vistula and was once the Prussian city of Danzig. The birthplace of Solidarity, Gdansk is the centre of the Polish Riviera and the gateway to castle country, which...

New To Rome – Hotel De La Ville
Rocco Forte Hotels has unveiled the eclectic Grand Tour-inspired interiors at the luxury hospitality group?s newest property in Rome, Hotel de la Ville, designed by renowned Italian architect Tommaso Ziffer following his appointment by Olga Polizzi,...

Best Luxury Hotels In Cape Town
Cape Town is the most popular destination destination in South Africa, and with good reason! South Africa?s second largest city is sandwiched between the crystal blue Atlantic Ocean and the sublime Table Mountain National Park, offering both...

Get into the Summer State of Mind at Spiler Beach Club, Kempinski Hotel Bahia
Andalucia is blessed with Europe?s best climate ? and that means more sunshine and warmth than anywhere else on the continent. So little wonder that beach clubs are a thing here, all along the coast. Yet some Beach Clubs are more equal than others;...

The exclusive Finca Cortesin lifestyle ? come home to it everyday
Finca Cortesin, the upscale hotel, spa and golf resort on Andalucía?s Costa del Sol is one of my favourite hotels in Spain, writes Andrew Forbes. Last week I was invited back to Finca Cortesin as part of the promotion for Las Albercas, a new...

Hayaca ? the stylish summer pop-up beach restaurant at Amare Hotels, Spain
One of the great pleasures of a Mediterranean summer is eating out alfresco. At Amàre Beach Hotel Marbella, the adults-only, contemporary urban beach and spa resort, dining is even more captivating; with the opening of ?Hayaca?, the Latin American...
Great John Street, Manchester
If staying smack bang in the middle of Manchester isn?t your idea of a good time, Great John Street may well be right up your street. A former Victorian schoolhouse, this decadent hotel is set just out of the main hubbub. Yet despite that,...
Greenbank Hotel, Falmouth
Craving a Cornish getaway on the coast, TLE checked into The Greenbank Hotel in the historic harbour town of Falmouth. Perfectly positioned just a short stroll from the town?s independent boutiques, excellent galleries and delicious range of...
King Street Townhouse, Manchester 
Looking for a luxurious base in the buzzing metropolis of Manchester, TLE headed to King Street Townhouse. Home to a sixth-floor bar terrace, rooftop pool and a good design at every turn, we were in for a treat.  Ambience & Location Just a...

Q&A With Head Concierge at The Wellesley Knightsbridge, Jim Cameron
Jim Cameron started his career in the hospitality sector almost 40 years ago. Now he is Head Concierge at one of London's finest hotels Te Wellesley Knightsbridge. Here he gives us the inside track on what it's like to be a concierge and talks...
From Russia with love ? boutique style at Hotel Domina St. Petersburg
Confident, contemporary Italian design has transformed this classic riverside imperial mansion into Domina St. Petersburg, a unique boutique hotel in this sophisticated Russian city, writes Andrew Forbes. Overview Over-looking the Moika River,...
Best Luxury Hotel Suites In London
If you are visiting London for an extended length of time or simply enjoy the freedom of space and home from home comforts a luxury hotel suite has to offer then read on to find out which are our favourites in the capital.  There are more to come...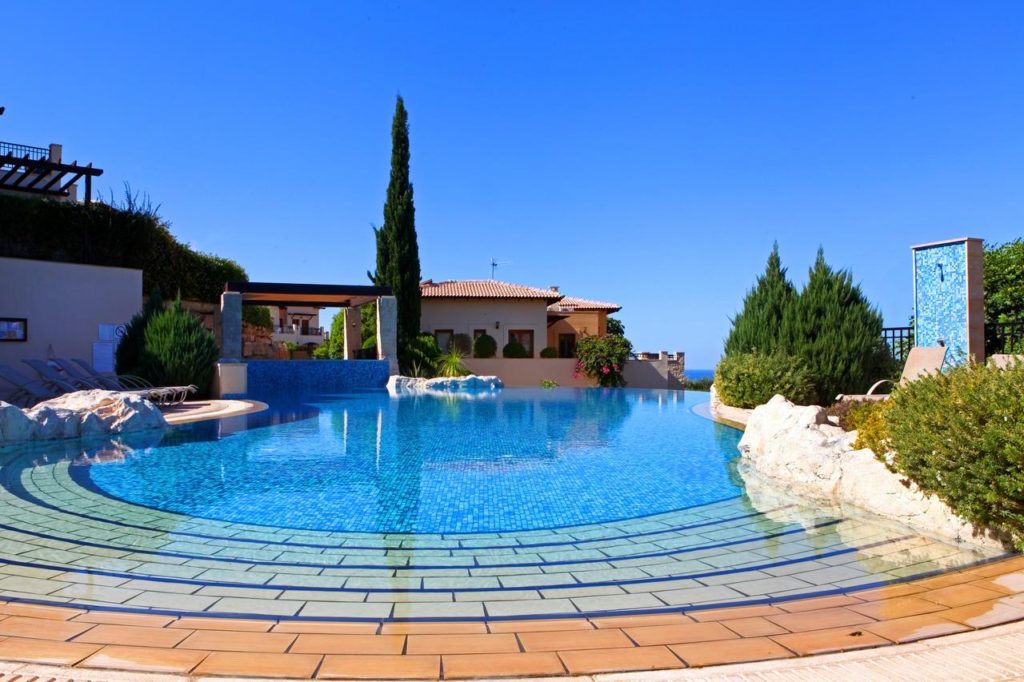 Best Luxury Hotels In Cyprus
Cyprus is a lot more than just sun-soaked beaches and turquoise warm waters. There is that too, but take time to explore more of this island and be rewarded with a captivating culture, alluring landscapes steeped in myth and history, and a taste-bud...