What to do and see in Piedmont
Mountains, lakes, castles, historic houses, religious buildings, fortresses … all this and much more is part of the cultural, artistic and landscape heritage of Piedmont, a region rich in many places to discover and admire. In addition of course...
5 things to see in Miami
There is probably no beach in the world that represents the idea of ??a "cool beach" better than South Beach in Miami. It is the worldly coast par excellence, where movie stars with big sunglasses to avoid being recognized walk among very blond...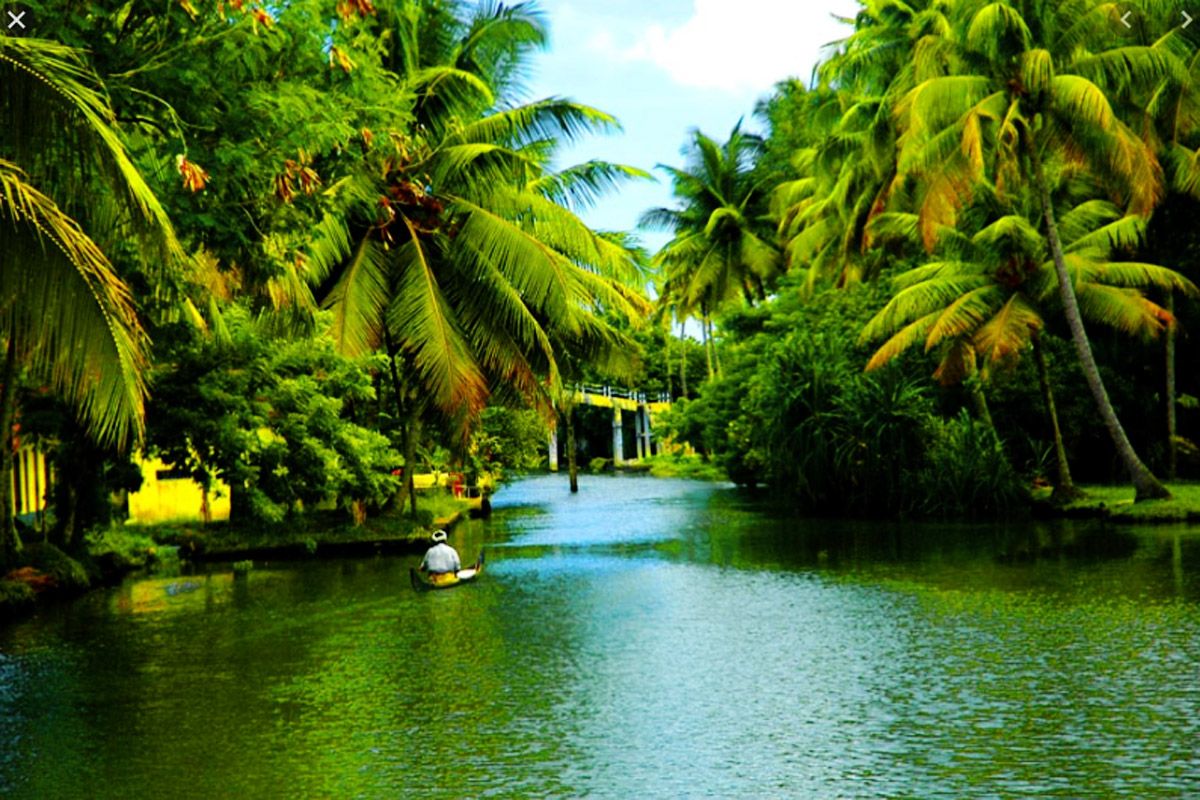 5 Amazing Activities You Must Do in Kerala
Situated on India?s Malabar Coast, Kerala enchants tourists with its coastal setting, verdant hills, and peaceful backwaters. The tropical state has attracted visitors for centuries with its superb beauty and authentic traditions. When you need a...
10 best rooftop bars in New York city
Here you will find the best rooftop bars in New York, with all the information you need about each location. Opening hours, dress code, images, maps and more. NY City is arguably one of the best cities in the world when it comes to rooftop bars and...
4 things to see in Singapore
Its skyline dominated by soaring skyscrapers resembles that of NY, but it does not have the Statue of Liberty. It has the Merlion, a statue with the head of a lion and the body of a fish, symbol of the city, which welcomes travelers to the mouth of...
4 things to see in Paris
What else is there to say about Paris that hasn't already been said" There are those who consider it splendid and others a city like any other. There are those who believe that it is the capital of lovers and those who think that there is also...
What to do in Rome
For better or worse, we all know the history of Rome, or at least we have heard about it several times. Finally, the director Paolo Sorrentino took care of "The Great Beauty" to show the wonders of the capital of Italy to the whole world.Rome,...
What to do in Switzerland
Everyone knows the majestic mountains, the chocolate, the Swiss watches or the quality of life that characterizes the cities present throughout the Swiss territory, but few know the many curiosities about Switzerland. It is a nation that hides many...
Where to go on holiday in February 2021
To break the routine of winter, the best choice is to go on a vacation. The month of February belongs to the low season and is therefore often associated with discounts and promotional offers. Whether you prefer exotic destinations or prefer to lose...
Everything you need to know about travelling during the pandemic
The rapid spread of COVID-19 around the world has thrown the international travel industry into chaos. A growing number of travelers are opting to stay at home in fear of exposure to the novel coronavirus, which has spread to 79 countries since the...
Italy Wine Tour
Do you enjoy wine made in Italy" If you appreciate a variety of wines, you would definitely love the idea of visiting different wineries and regions that specializes in winemaking. A grand tour with an experienced chauffeur is time-saving and gives...
Why go on vacation to Cyprus
Cyprus is a beautiful island suitable for different types of vacationers, from the most comfortable to those who love adventure. Those who go on holiday to Cyprus must expect the simplicity of an arid place full of natural beauty, mixed with the...
The Most prestigious Italian Villas where to stay
If you are looking to live a dolce vita fairytale during your escape in Italy, beautiful Italian Villas are were you want to be especially the ones we selected where renovation and details took place and you will be welcomed by a...
The most instagrammable places in Rome
I have never seen a city as beautiful as Rome. There are a few places that come close, but the Eternal City has a particular mix of cobbled charm, incredible architecture, and adorable restaurants that makes Rome particularly Instagrammable. Many...
Dubai Travel Guide
Dubai has a relatively recent history, given that the first noteworthy settlement dates back to 1798, while it is only in the early 1900s that the demographic and economic growth of the city is witnessed. The 1970s were a golden decade for...
Portugal – 7 Reasons to Live there!
This is a guest post by Amy Green from Move to Algarve.  Portugal, positioned on the Atlantic Ocean on the Iberian peninsular and bordering with Spain offers a warm idyllic place that is optimal for expats. The country borders with Spain and is...
Florida travel guide
Each American state has its own particular charm and personality, but that of Florida, the so-called ?Sunshine State?, is truly unique. In fact, although it is totally different from all the other US states, Florida is one of the regions with the...
6 things to see in Ibiza
Ibiza is known all over the world for being the island of entertainment, discos and miles of beaches. In reality, Ibiza also has other aspects that often young people who get lost in the crowd of worldly clubs fail to see. It is no coincidence that...
Best of Instanbul: Our travel guide
Istanbul has a timeless charm, mainly due to the important history behind it. Historically also known as Byzantium and Constantinople, it was the capital of many past empires. The remains of the ancient splendors are still visible today in the...
7 things to do in Amsterdam
Amsterdam invested in a 50-year project during the 17th century to develop the city. The result was a city four times larger and its rise to the 3rd largest city globally. Today people marvel at the city as a piece of ingenuity. The city is...
A perfect week in Los Cabos
A perfect week in Los Cabos Considered one of the best destinations to visit, Los Cabos is a place that offers plenty of exciting activities. Cabo has so many places to see and experiences that you can enjoy and be enjoyed by people of all...
What to do and see in Los Cabos
Ask most travelers and they'll tell you Los Cabos is a land of crosses and booze, or a luxury resort that only caters to George Clooney and other A-list stars. Both are true to some degree. Indeed, Los Cabos – and the Baja California Sur General...
Top 5 activities to do in Princess Cays
Made up of about seven hundred islands and two thousand coral reefs, the Bahamas boasts the planet?s clearest water. This Caribbean country has gorgeous beaches and outstanding island resorts. Are you seeking a spectacular resort with unique...
What to see in Hawaii
What aspect of Hawaii do you want to know" What experiences do you want to live" Planning a trip to Hawaii is primarily a decision to "cut" your vacation. Yes, because while Hawaii is the "quintessential tropical paradise" it is also...
What to see in Puerto Rico
Puerto Rico obviously has a Caribbean heart. But with something else. It has predictable pristine beaches, a tropical climate, crystal clear sea, and photo-perfect coconut trees that will cheer up friends back home. But at the same time, in addition...