Best Hotels In Bodrum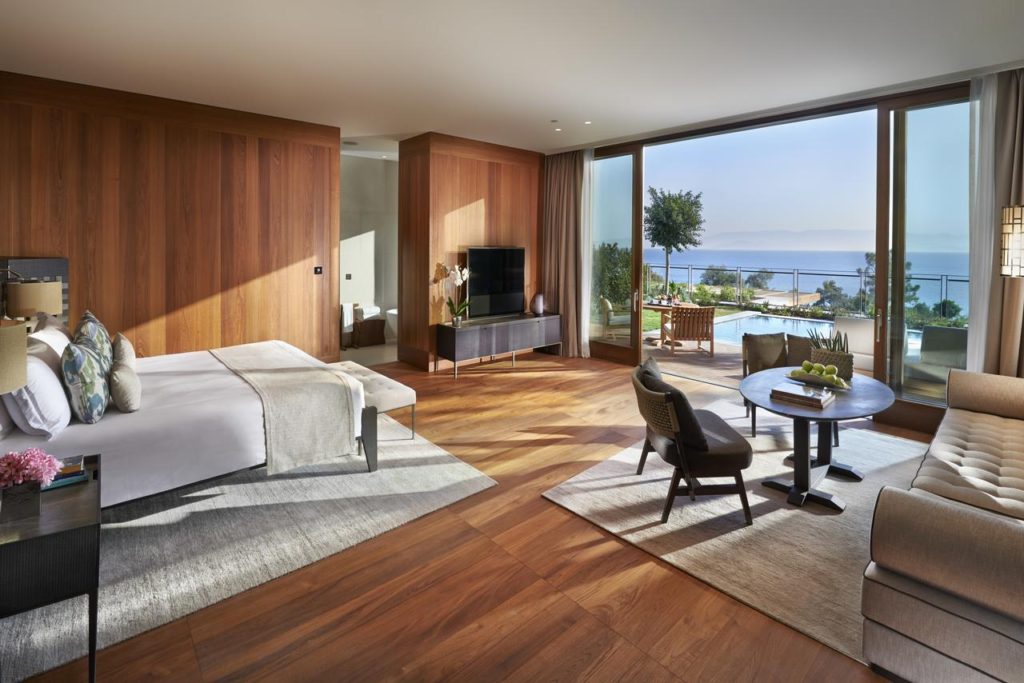 One of the most popular seaside resorts in Turkey, Bodrum Town sees many sun-seeking travellers grace its shores every summer. Bodrum (ancient Halicarnassus) is a well-oiled machine with an elegance and vibrancy about it like no other. There is a beautiful castle lording over the rest of the town whilst the marina glistens with many a sparkling yacht. The Aegean character of the town has been carefully preserved and laws restrict building heights ensuring the white-washed houses are unspoiled and the ancient ruins dotted around the town are still absolute gems. Ready to go" Check out our favourite luxury hotels in the seaside getaway.
Mandarin Oriental, Bodrum

Set in a stunning location overlooking the emerald blue Aegean Sea, the Mandarin Oriental offers extreme comfort and class over 59 guest rooms, 29 suites and 36 apartments, each designed with an impeccable eye for contemporary Turkish and Oriental fusion styled furnishings. With 2 private beaches, a sumptuous spa and a wide-ranging variety of cuisines to choose from, you're guaranteed to feel relaxed and inspired in this opulent beachfront resort. The Mandarin Oriental lives up to its name in this palatial five-star resort, where guests can indulge in lavish services and facilities which include everything from yoga to designer shopping. Check Availability & Prices
The Bodrum EDITION

Perched on a hill just 3km from the gorgeous Yalikavak Marina, The Bodrum EDITION offers enthralling coastal views of t...
URL:
http://theluxuryeditor.com
--------------------------------