HOW TO ACCENTUATE YOUR HOURGLASS FIGURE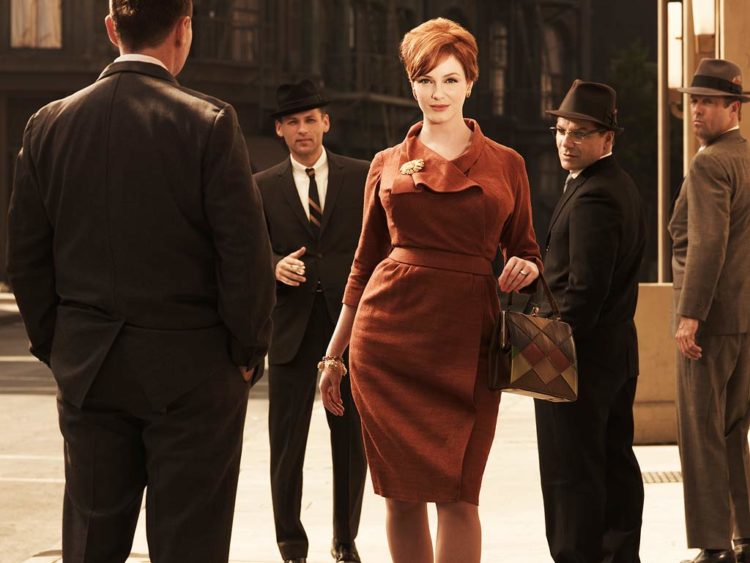 Image by Bing
By Regina Due
If you have an hourglass figure like Christina Hendricks, you've got perhaps the most coveted female body shape in the world. Many fashions are designed with this proportioned, curvy figure in mind, so if you continually slip into dresses and think they are made for you, they kind of are. Pretty sweet, right" Right!
Of course, there are some dress styles that will play up your natural assets better than others, and trust this, you'll want to play them up! An hourglass figure is where a woman's shoulders and hips are exactly the same size — or really close to it — and her waist is around 8-12 inches smaller. Translation: you've got killer curves, and you should know how to use them. The next time you set out to dress to impress, keep these best styles in mind:
The Wrap Dress
By drawing attention to your natural waist, i.e. the slimmest part of your body, the wrap dress further highlights your natural va-va-voom figure. Your waist will look even slimmer and your body will appear more curvaceous than ever.
The Mermaid
This body-hugging dress is made for the hourglass figure. It clings to your hips and shows of your impressive hip-to-waist ratio. To really flaunt your figure, opt for a stunning mermaid dress with off-the-shoulder sleeves. This type of dress will bring the perfect proportions of your upper body into play as well.
The A-Line Gown
A-line dresses admittedly look great on just about every figure, b...
URL:
http://savionaire.com/
--------------------------------