Optical Illusion 3D Murals by Italian Artist Peeta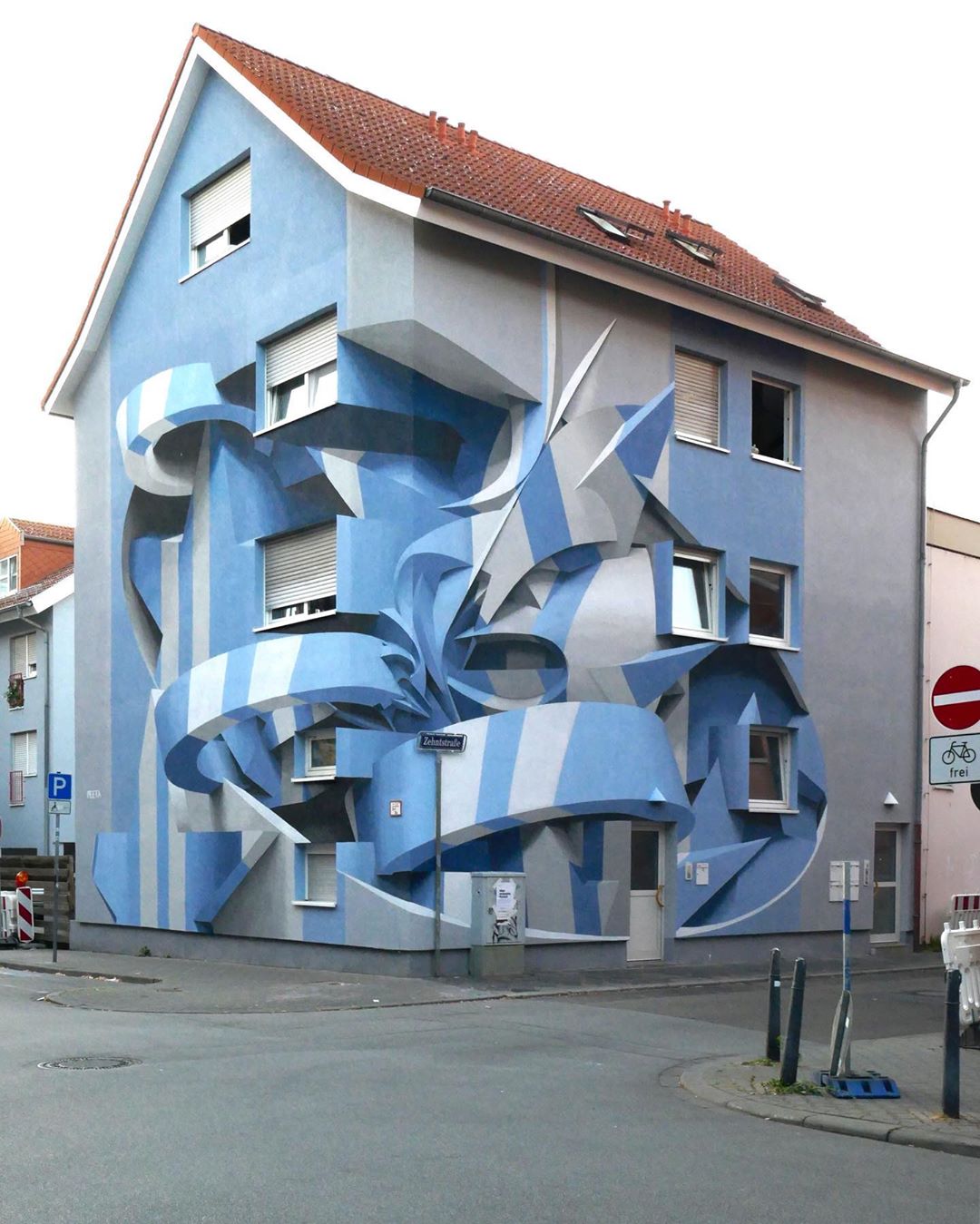 Italian artist Peeta combines elements of graffiti and abstract art to 3D murals that appear to morph and dissolve architectural structures. Abstract shapes swirl around and cut into walls to form M.C. Escher-like scenes that play tricks on the eyes and change depending on the viewing angle.

For the 2019 Stadt.Wand.Kunst mural project, Peeta painted a geometrical design onto a building on a street corner in Mannheim, Germany. Using sharp lines, curved forms, and different shades of blue, white, and grey, Peeta visually altered the structure's edge and created a new impossible facade. "I loved this building since the beginning and I tried my best to combine multidisciplinary skills to transform it while keeping its original taste," the artist wrote on Instagram. As with much of his other work, the limited color palette of the mural helps to sell the illusion and contrast the piece against the surrounding architecture. Also you might be interested in viewing 10 crazy 3D optical illussions by other artists.
...
URL:
http://www.beautifullife.info/
--------------------------------