The 4 Most Beautiful Safaris In Africa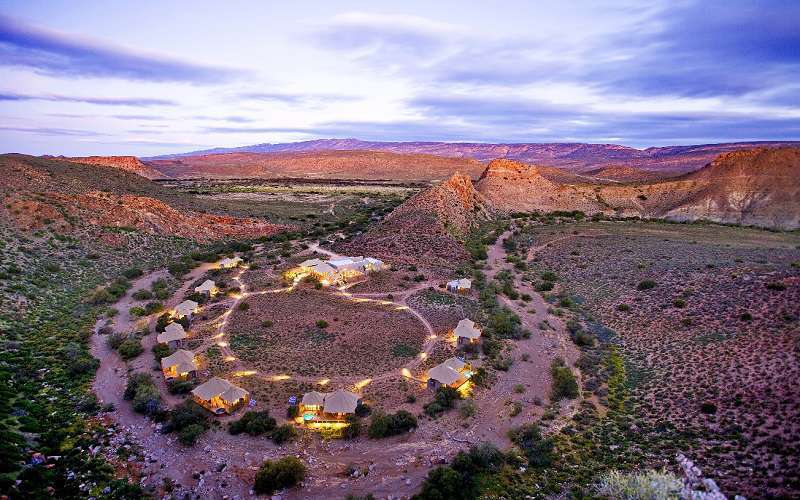 You cannot resist the call of the savannah, the wilderness, the fiery sunsets and starry skies that we have forgotten in Europe: this is why safari in Africa is a dream for many. The fascination of seeing wild animals up close is what leads tourists to go on safaris and visit the most beautiful natural parks in South Africa, Tanzania, Botswana, Namibia, Kenya. In addition to admiring the savannah, here you can observe the behavior of lions, elephants, crocodiles, giraffes and other wild animals.
1-Sanbona Wildlife Reserve
South Africa
Located along Route 62, not far from Cape Town, is the Sanbona Wildlife Reserve, a 54,000-hectare private reserve in the Little Karoo, with luxury tented camps for the whole family. The reserve is embraced by towering mountains and is populated by many animals, including elephants, hippos, rhinos and several species of antelope.The unique native flora and fauna, rock formations and rock art make it the destination of the Natural Reserve of Sanbona a unique travel experience. This malaria-free nature reserve is home to an impressive selection of wildlife and succulents including the "Big Five" and rare free-roaming white lions. Play areas and swimming pools are available for children, but you can bet that the main attractions, for adults and children, will be the animals within walking distance of the resort. Offering an authentic safari experience in a malaria-free area, Sanbona features the choice of four different lodges and camp...
URL:
http://travelluxuryvillas.com
--------------------------------
-------------------------------------