The best beaches in Phuket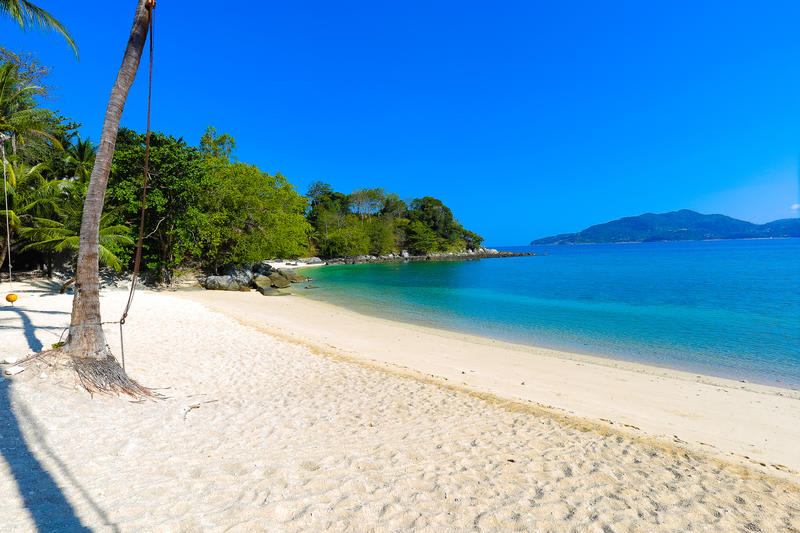 When it comes to the sea in Phuket, the first thing to say is that there are times of the year when it is easier to enjoy the beaches and the sea: in particular the best months from a climatic point of view are those that go from January to April. In fact, during the months of July and August, which for us Europeans are the highlight of holidays and vacations, the so-called monsoon season begins, during which there are strong winds, high humidity and the sea is very rough and very dangerous.
1-Paradise Beach
Paradise Beach is one of the most popular beaches in Phuket and is located in the Patong area. Once little known, today it is quite popular with tourists, although it remains a fairly quiet place.
The beach is easily accessible thanks to the paved road (a nice feat in these parts), moreover, even if the area is quiet, you can find various services such as bars, sunbeds and umbrellas. The name "Paradiso" probably derives from the green hills surrounding the beach, which make it a true landscape paradise.
2-Freedom Beach
Freedom Beach is one of the most beautiful beaches, but it is certainly one of the least accessible. This beautiful stretch of coast is in fact well protected by a dense jungle that makes access by land practically impossible. Freedom Beach is, in fact, the perfect place for a pleasant trip.
Starting from Patong, you can reach the beach by the sea in about 20 minutes, spending about 2,000 baths. Crystal clear sea, wide white beach and pract...
URL:
http://travelluxuryvillas.com
--------------------------------