7 Questions: The Gstaad Guy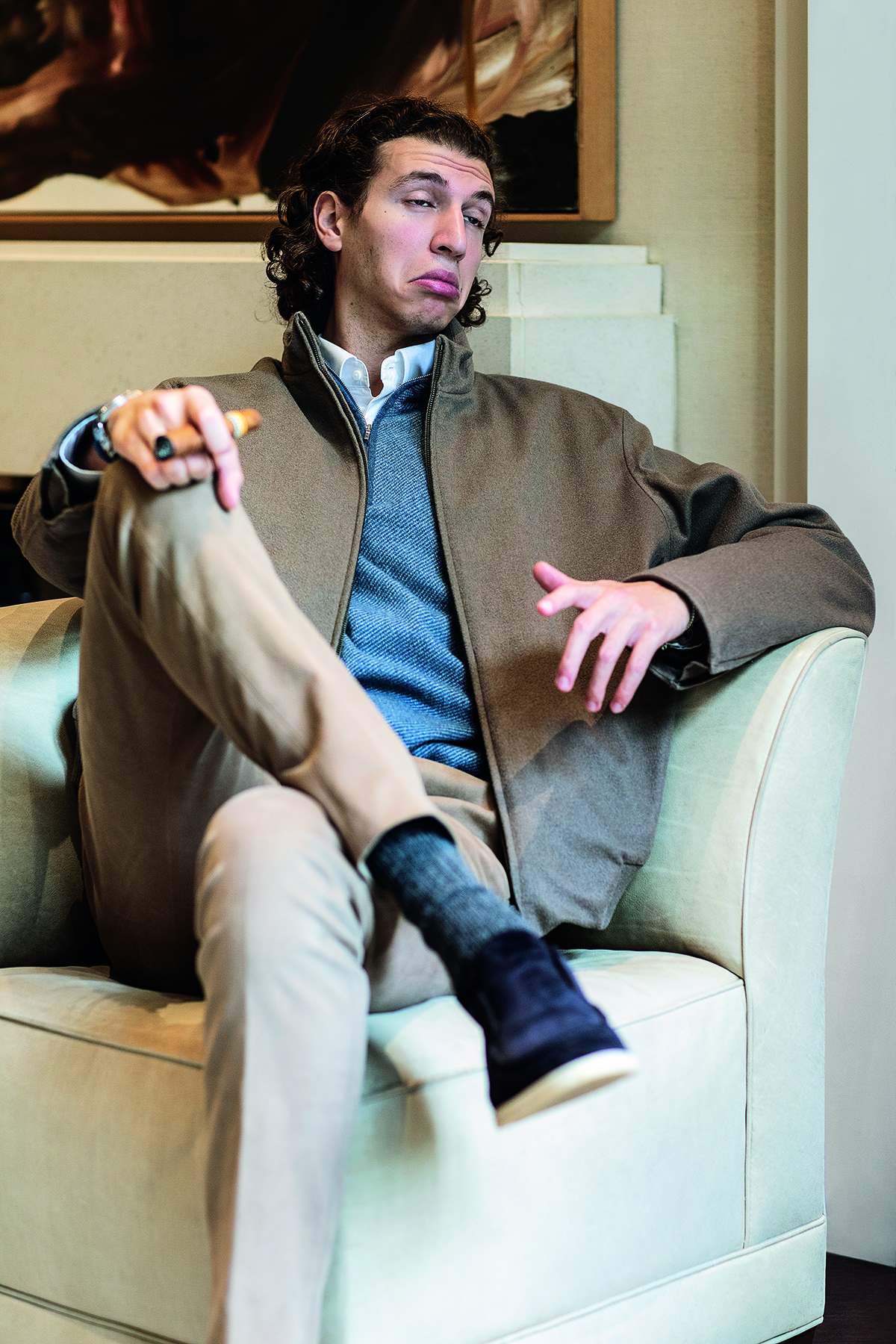 You?ll bump into The Gstaad Guy at the yacht club, the art fair and on the slopes; if you don?t know him already, you?re clearly in the wrong milieu. Here, the Instagram legend?s two alter egos, super-wealthy Eurotrash Constance and his nouveau New York cousin Colton, take our questionnaire. Interview and photographs by Maryam Eisler

Constance
Your favourite brand"
Loro Loro, Piana Piana of course! They just know! And the vicuña, the best of the best.
Your favourite music"
Whatever you can dance to holding a glass of wine! Bocelli at the top. And then you drop
some Julio [Iglesias] and Dalida into the mix and you get perfection! And, of course, my very own ?Commercial Flight?. Your favourite car"
A Jaguar E-Type, no doubt. Pure class.
Who do you like hanging out with the most"
My dearest Prince Will. Prince William. Sometime Bill [Gates] and Jeff [Bezos] join us, too.
Your favourite artist"
Picasso. He just knows.
Your favourite resort"
Cheval Blanc, because it?s the Cheval Blanc. And I don?t count the Gstaad Palace as a resort, as it?s my second home. My pied-à-terre.
Your favourite restaurant/favourite dish"
Cipriani. Tuna tartare and artichoke salad to start, and a veal farfalle for main.

...
--------------------------------
-------------------------------------