Butterfly Boutique Rooms Verona Italy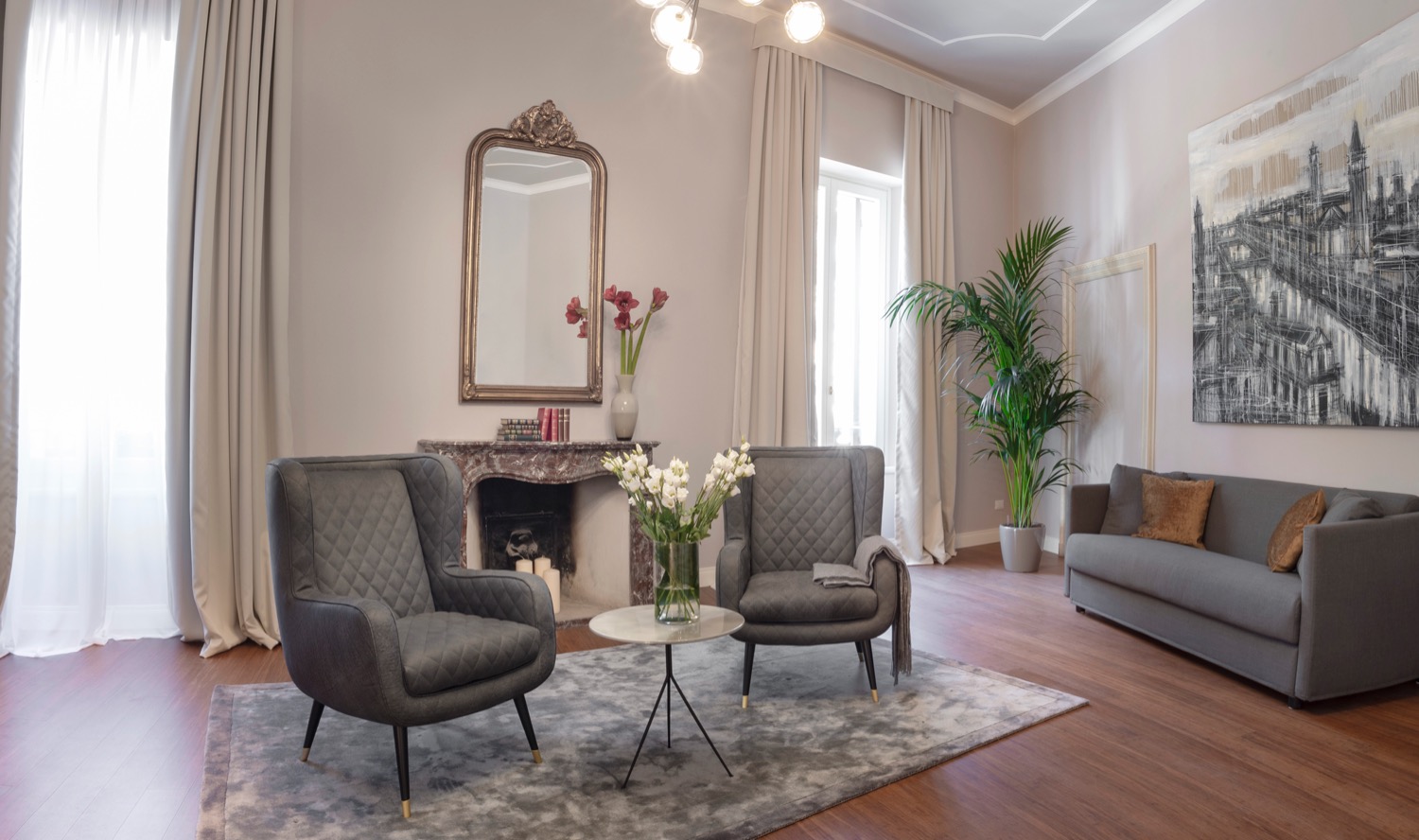 Butterfly Boutique Rooms is a new Italian hospitality brand offering luxury boutique accommodation in the heart of Verona, presenting great Italian design and style throughout this unique establishment.

History and Ethos
Butterfly Boutique Rooms was set up and is run by business traveler couple, Laura and Gian Matteo, from Verona. After travelling extensively for work the couple decided to cement their roots in the heart of their beautiful city and create a small but exclusive hospitality treasure chest comprising of three key qualities they valued most when travelling; design, comfort, and privacy. Their ambition is to create a form of hospitality which immerses guests in the world of design with a strictly ?Made in Italy? ethos where guests can relive the comfort and intimacy of their home whilst away.
Location
Centrally located guests can easily enjoy a collection of restaurants, bars, piazza?s, riverside walks and many local sights in the nearby area offering a truly authentic taste of Verona.
Rooms
There are six boutique rooms ranging from the Family Suite (90 square meters) which is made up of two bedrooms with private bathrooms and a large living area equipped with all the high standard facilities (and more!) to meet the needs of modern family life. The Presidential Suite (83 square meters) has a private living room with an antique fireplace and a Hamman bathroom and boasts views of the Romanesque walls from the main balcony. Whilst the Deluxe Room (21 square mete...
URL:
http://theluxuryeditor.com
--------------------------------
-------------------------------------