Eat Do Sleep Rome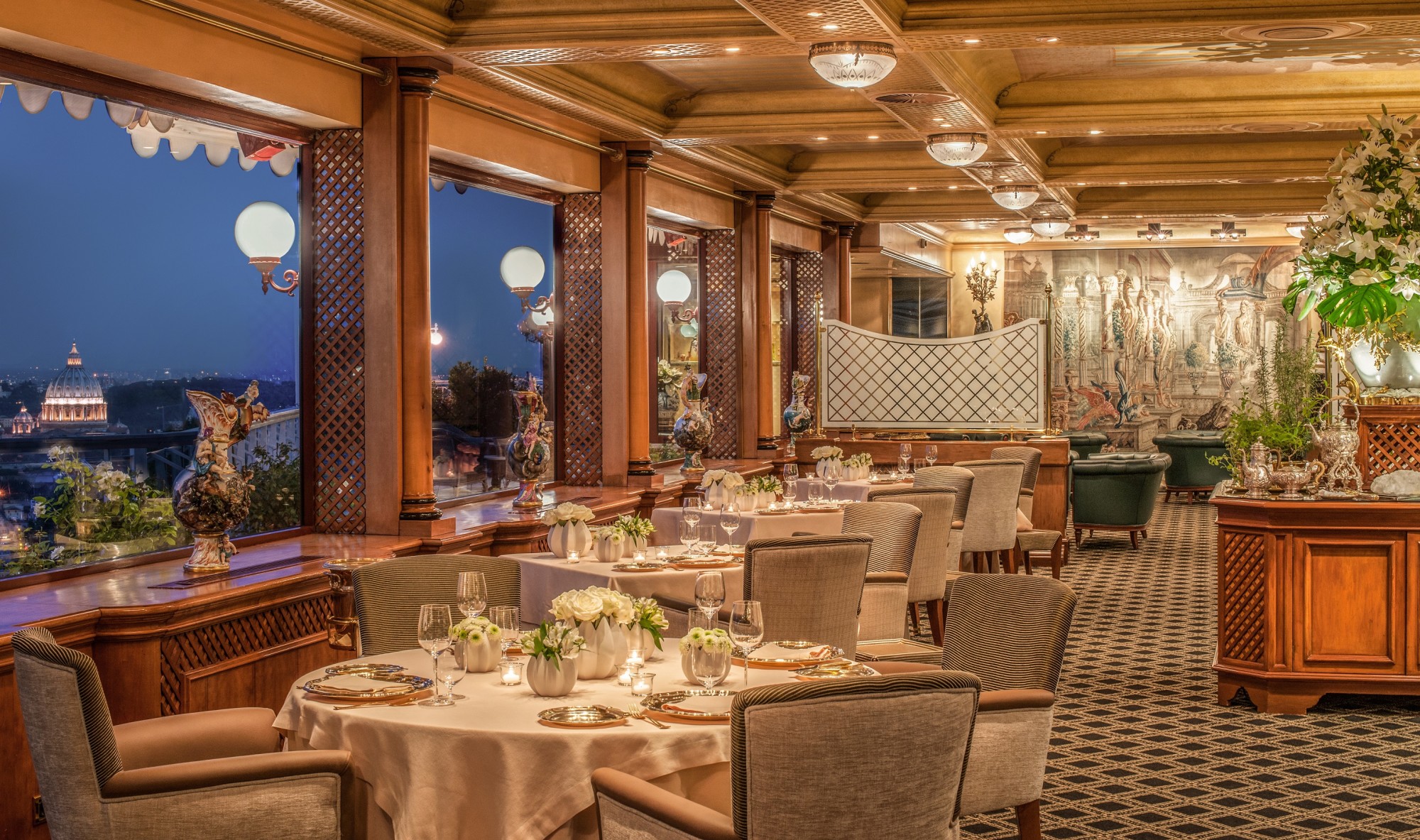 Italy?s capital city, Rome, is a sprawling metropolis packed with nearly 3,000 years of art, culture and architecture and often referred to as the world?s largest open air museum and quite rightly so, as ancient Roman ruins like the forum and Colosseum evoke the power of the former Roman Empire. Rome has everything you could want for a luxury short break destination, by day spend your time sight-seeing and shopping and by night enjoy some of Europe's best dining options. Here is a selection of our favourite places to explore, dine and stay while spending time in the Eternal City.
Eat
La Pergola at Rome Cavalieri

This now renowned restaurant first opened its doors to diners in 1994 and is known as being one of the best places to eat in Rome. It can be found on the top floor of the elegant Rome Cavalieri and diners are treated to Michelin-star cuisine and stunning views of the city. Each of the tables here are set in order to take full advantage of this spectacular view and with 65,000 bottles of wine to choose from, this is the perfect place to sample a glass or two as the sun sets over the city. Diners can start their meal with freshly baked bread served with olive oil before moving onto a starter such as the signature scallops marinated in lime and ginger. Fish lovers will really be in their element here and there are plenty of imaginative dishes to try such as amberjack carpaccio marinated in a white balsamic mint infusion and coated with pomegranate powder and bla...
URL:
http://theluxuryeditor.com
--------------------------------