Elbow Cassette Tape Player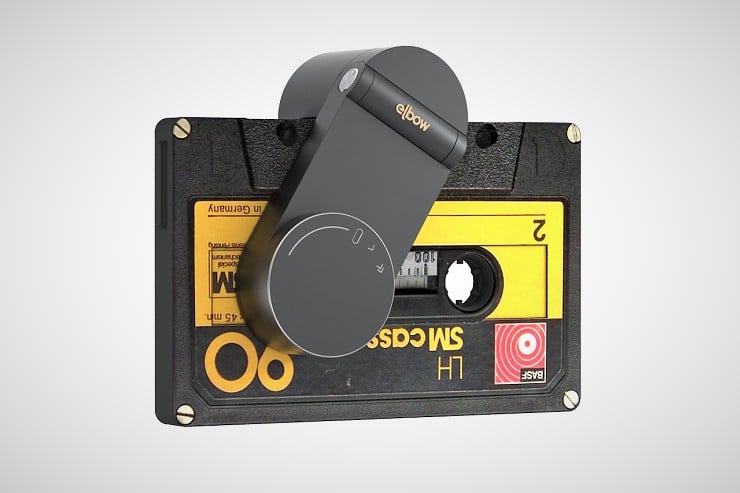 The humble cassette tape has become a cultural icon with its sturdy compact shape made for portability and ease of use in a small package.  Until now (read: the 90's) they have normally been hidden from view in the machines that played them.  That has changed with the coming of the Elbow Cassette Tape Player ($TBA) that amazingly is smaller than the cassette itself!
The creation of a Lithuanian artistic duo called BrainMonk, the Elbow works by attaching to the cassette over the exposed tape and down to one of the tape spools allowing one to directly watch the mechanical motion that produces the sound and music.  The biaxial arm rotates in two directions to either load onto the cassette or to rewind the tape.  Instead of pinch rollers and capstans, the Elbow reads the tape with an optical sensor. The audio output from the Elbow comes through a standard 3.5mm headphone jack, while a mini-USB port allows for charging as well as transferring the contents of the tape to your computer. [via]

...
URL:
http://mensgear.net/
--------------------------------