First Look Inside London Bankside Hotel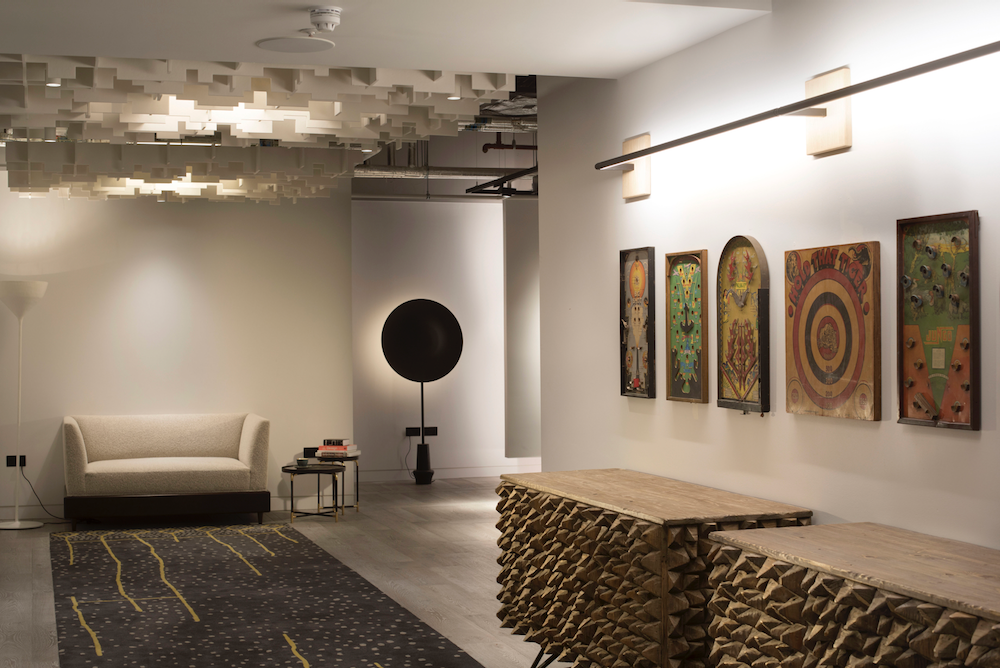 A new Autograph Collection Hotel, the Bankside Hotel, has just opened in London. We take a look inside this new design led hotel in the heart of the capital.

Just a stone?s throw from Tate Modern, British Film Institute and Borough Market, the 161-room hotel has airy interiors, a chic restaurant and bar, a lot of new commissioned work from emergent and established artists.

The glass building that houses Bankside is part of the One Blackfriars development from award-winning architect Ian Simpson. Its sleek exterior lines belie Lee?s more hand-hewn interiors.  Throughout, textural surfaces are layered: honeycomb concrete, ribbed walnut, and tanned kid leathers, butcher block floors. Geometric Gio Ponti jigsaw tiles in black and blue flow from the floor to the bar, looming wooden room dividers separate spaces, pottery shelves are juxtaposed by stark-white vases, and curving sculptures and Cubist oil paintings are exhibited across teak cabinets. Read our guide to new luxury hotels in London
Dayna Lee of Los Angeles? Powerstrip Studio is the design visionary behind this new six-story, luxury boutique hotel for creative working professionalsand has subtly embedded the historical ethos of its SE1 surroundings within the aesthetic.
Commissioned works within the hotel include, Laura Carlin – Ceramicist and illustrator from London, Malgorzata Bany – London-based artist and designer, Timorous Beasties – Multi-award-winning studio from Glasgow and the Galvin Bro...
URL:
http://theluxuryeditor.com
--------------------------------