Gallery Hotel Art, Florence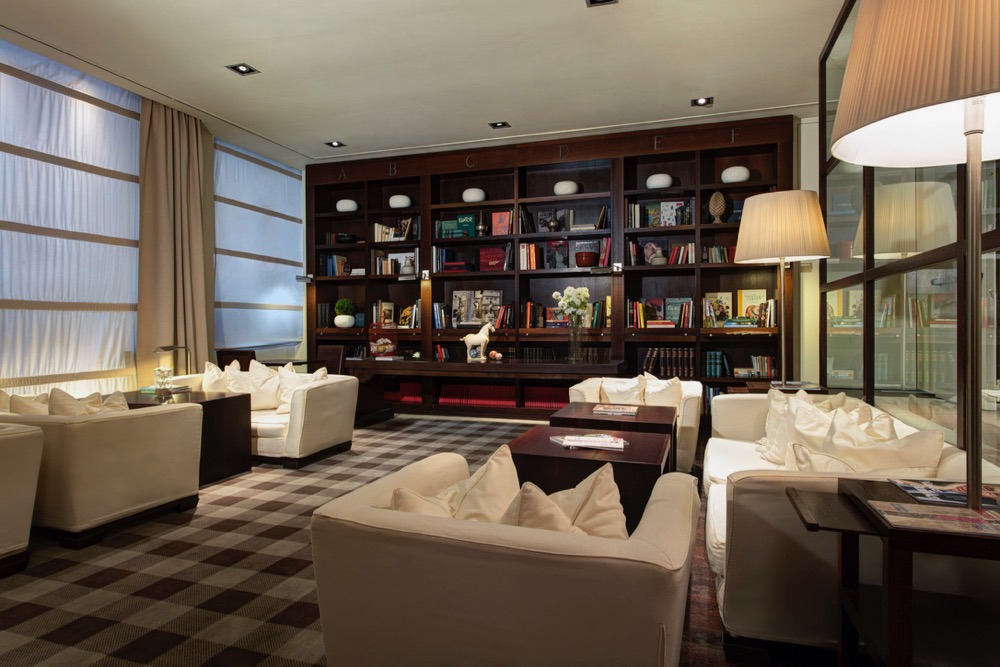 Offering four-star luxury at the centre of the Tuscan capital, Gallery Hotel Art is the Italian-chic hotel of your dreams. As the ?first design hotel in Italy?, the Gallery Hotel Art is a fusion of a luxury, boutique hotel with a buzzing, contemporary art space. Set in a tranquil courtyard near the meandering Arno River and the Ponte Vecchio, generally considered the true heart of Florence, this hotel has both style and location on its side.
The man behind the design of the hotel is Michele Bönan, a Florentine local, renowned architect and frequent interior design consultant for the Lungarno Collection properties. Michele?s vision was to create a hotel which could act as an ever-rotating art gallery, with creative spaces and dynamic art pieces hiding in every corner. This starts outside before you even enter the building, with modern art installations adorning external walls and promising more avant-garde surprises inside. The hotel incorporates a new theme every year so expect a different bold and brave installation at every visit – a good reason to return perhaps" Of course a nod to the Italian celebrated fashion sense is prevalent too. Guests can often view fashion portraits and photographs by renowned artists with most recent exhibitions including Andy Warhol and a celebration of the artworks of Centro Pecci.
This focus on modern art however, doesn?t detract attention from the luxe details expected in a four-star establishment. Public spaces are meant to imp...
URL:
http://theluxuryeditor.com
--------------------------------