Interview With John & Erica Simpson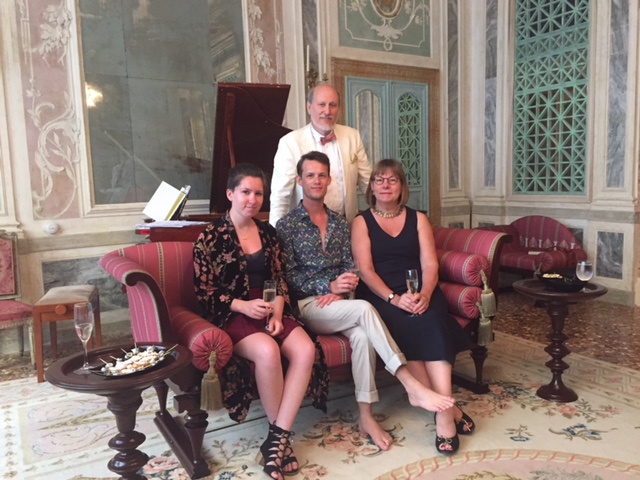 We were kindly asked to experience a stay at one of the most incredible properties we have visited to date, the Palazzo Grimani in Venice (you can read our full review here) last month.  After a wonderful stay and four days in Venice we wanted to share more of the story behind the property, with you, so owners John and Erica Simpson have very kindly answered some of our questions to help provide more of an insight into how truly interesting this property is.
John Simpson
John is a classical architect and has had his own practice, John Simpson Architects, since 1979. He has worked on a wide variety of projects which include Public, Educational, Commercial and Residential buildings. In general, the emphasis within the work of the practice is to create an architecture which is timeless: one that uses updated traditional forms to respond to contemporary requirements and modern technology. In this respect, the practice can claim a first for many of its buildings; for instance, the Galleries at Buckingham Palace opened in 2002 by HM Queen Elizabeth II, are the first of their type to incorporate the latest modern conservation technology for works of art within a design that is thoroughly traditional and classical. Over more recent years he has worked on the new public facilities at Kensington Palace, which were opened for Her Majesty?s Diamond Jubilee in 2012, the new quadrangle at Eton College and the new Defence and National Rehabilitation Centre. John is particularly skilled at...
URL:
http://theluxuryeditor.com
--------------------------------
-------------------------------------