Lewinnick Lodge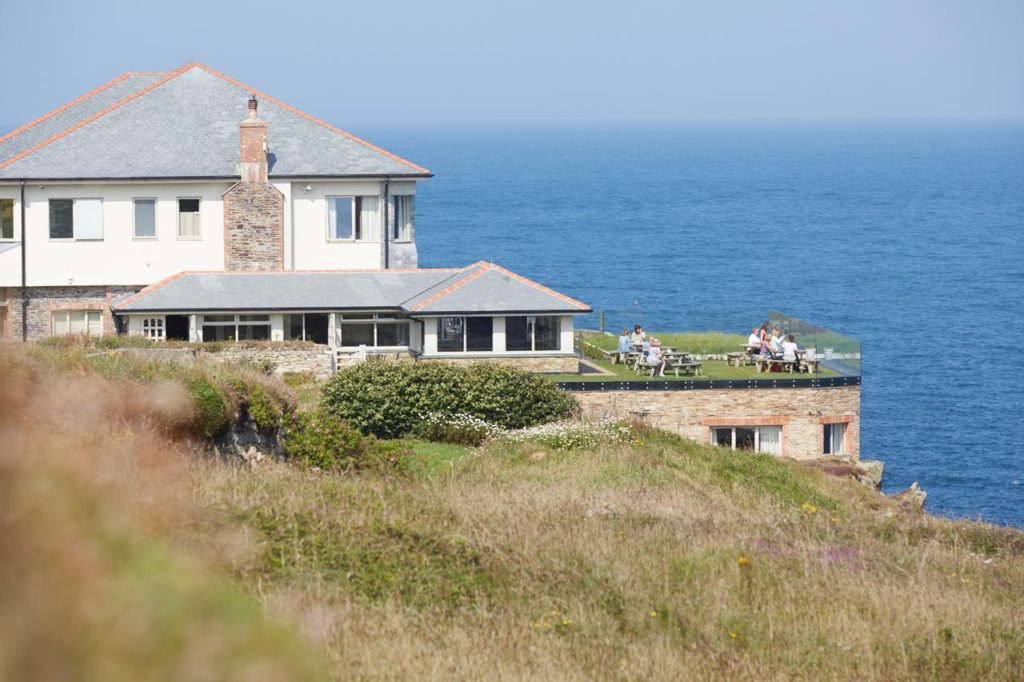 Once a single-story restaurant, today Lewinnick Lodge is a thriving boutique hotel attractively perched on the north Cornish coast. A £1m investment a few years ago saw extra rooms added under the grassy terrace, a stone?s throw from the Atlantic. The effect, as we were about to find out, is mesmerising.

Ambience & Location
Nestled on the rocky edge of the Pentire Headland, it?s hard to believe the hustle and bustle of Newquay is just a mile or so away. It?s true – while Lewinnick Lodge has the vibe of an off the beaten track hidden gem, it?s as convenient a Cornish location as they come: around 2 miles from the train station, 8 miles from Newquay airport and just 10 miles off the A30 if you?re driving. It also means if you?re staying for a while there is no shortage of activities to keep you busy; from surfing at the world-renowned Fistral beach, exploring Newquay?s burgeoning food scene or hiking the coast path. And Lewinnick Lodge would make for a fine, not to mention luxurious base, for all your Cornish adventures.  
Check-in & Welcome
We walked into the hotel reception via the restaurant area and were immediately enamoured by a stunning view out to sea. The buzz of the bar melted as the door closed and the friendly receptionist checked us in with ease. She handed us our key and showed us to our room. This friendly, professional welcome was exactly how the rest of the stay unfolded.   
The Room
I?ve never stayed in a room with such a total and captivatin...
URL:
http://theluxuryeditor.com
--------------------------------