Meet Musbah Haddad AKA Iamhaddad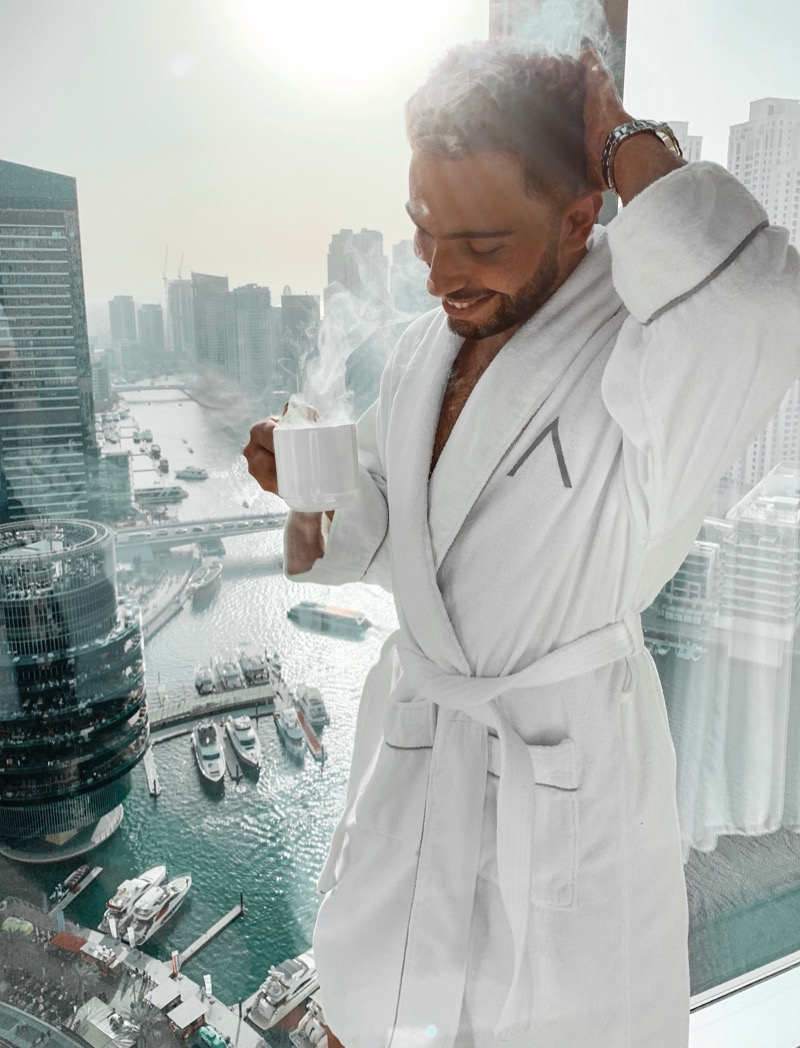 Considering a trip to Dubai and in need of some top tips from someone who is really in the know" Then read on and discover more about this five-star destination in our interview with content creator and hotel aficionado Musbah Haddad.
Please tell us about yourself and where your love for Dubai originated.
My name is Musbah Haddad, better known with the nom de plume on social media platforms ?iamhaddad?. I come from Damascus city in Syria. A hotel aficionado who chose Dubai, an affluent city that is home for international travellers and cosmopolitan society, to be abode for the past fourteen years. Being a long term resident in many five-star hotel apartments across Dubai made me adept at reviewing high-end hotels and properties while developing fondness and an affinity for luxury and lavish lifestyle. I have studied Software Engineering but not long that I discovered my love for photography and videography.
Dubai has extremely high standards when it comes to the luxury market, tell us more about your favourite places and how they deliver unabashed luxury.
Address Boulevard & Address Downtown in particular are my favourite places to spend my time at. They capture the city's open-minded, cosmopolitan spirit while giving you a homey atmosphere by introducing the-first-of-its-kind concept 'The Restaurant'. A creation of a labyrinth of rooms that feel like softly-lit cocoons, all entirely unique and built-in harmony with their astonishing natural surr...
URL:
http://theluxuryeditor.com
--------------------------------