MR PORTER Amsterdam | Review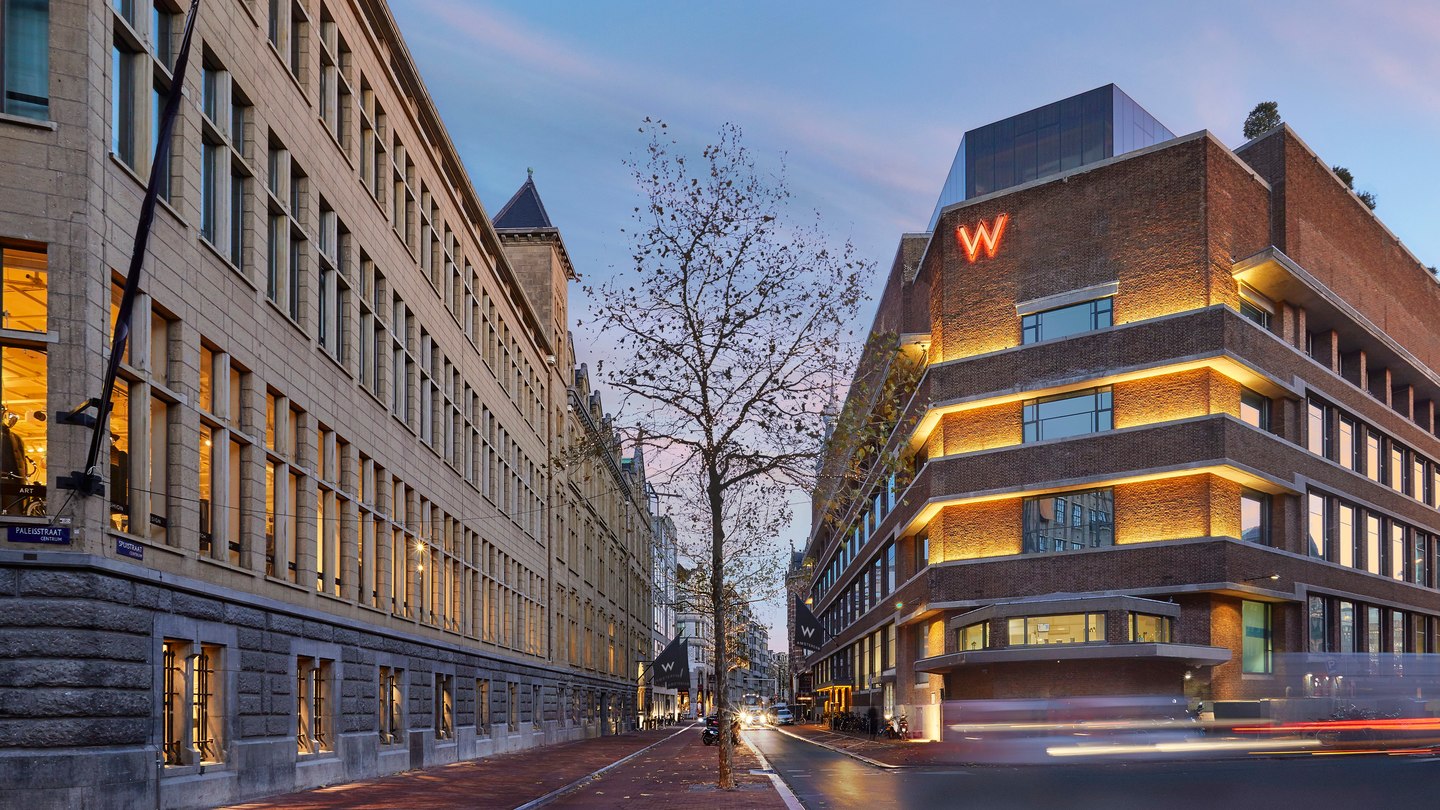 Located at the top of the uber trendy W Amsterdam (which also happens to be one of our favourite hotel brands) lies MR PORTER. MR PORTER is a modern steakhouse by day which glides seamlessly into drinking hotspot by night, what a seductive match! TLE was asked along to experience the restaurant in our latest trip to Amsterdam and boy did we love it!
Background & Concept
Managed by one of Amsterdam's most successful creative hospitality entrepreneurs, Yossi Eliyahoo, whose Entourage Group also includes Momo, Izakaya and the W hotel?s grand ground floor establishment, The Duchess. The MR PORTER concept is simple and effective, it mixes the modern steakhouse with the buzz and experience of a New York style club-lounge. So fine dining sits comfortably hand in hand with some of the coolest DJs and mixologists in the city, so you can make a night of it, or whole afternoon of it as we did! The experience starts on the ground floor of the W Hotel, this building was a former telephone exchange built in 1904, there are nods to the buildings past all through the building it has a very industrial feel to it.

Take the lift to the top floor and you enter the W Lounge, the hotel's chic cocktail bar, this is THE place to be seen. You can walk around the entire floor which is like a glass sided circle which connects the bar with MR PORTER and back round to the bar.

You are glided through to the MR PORTER reception and the first thing you will see are the gigantic coolers o...
URL:
http://theluxuryeditor.com
--------------------------------