PalaisPopulaire & Berlin's Cultural Revolution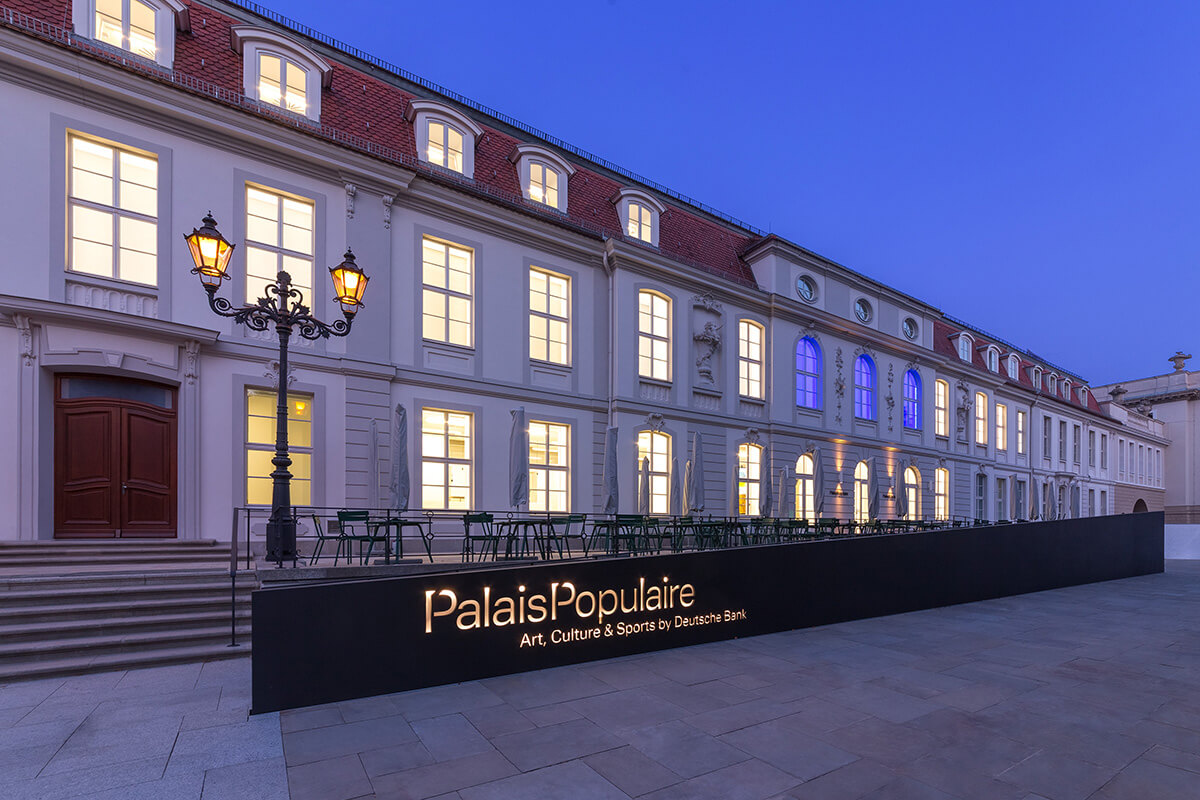 The exterior of Deutsche Bank?s PalaisPopulaire, the new Berlin home for its art collection. Opposite: Lohe (1994) by NeoRauch, included in the exhibition ?The World on Paper?
Spearheaded by the recent opening of Deutsche Bank?s ambitious PalaisPopulaire, new developments are rapidly placing Berlin at the centre of the contemporary art world. Catherine Hickley reports on an extraordinary cultural transformation including the new public home of the German bank?s celebrated art collection and the vast new Humboldt Forum
Thorsten Strauß, Global Head of Art, Culture & Sports at Deutsche Bank
A vibrant, edgy subculture, a liberal reputation and an understated, dilapidated flair have all contributed to Berlin?s status as the world?s most important centre for contemporary art production after New York. The German capital is home to more than 8,000 artists, with big names such as Ai Weiwei, Olafur Eliasson and Alicja Kwade among those who have set up studios there. In fact, more than half of the city?s five million visitors a year say they come for art and culture, and there?s certainly plenty to keep them busy, with world-class art collections, three opera houses, legendary night-clubs such as Berghain, a globally renowned film festival, an orchestra many consider to be the best in the world, dozens of theatres and a lively gallery scene. And slowly, years of building work and construction are making way for a historic centre that visitors and Berliners alike can enjoy. Follow...
--------------------------------