Ukai London Review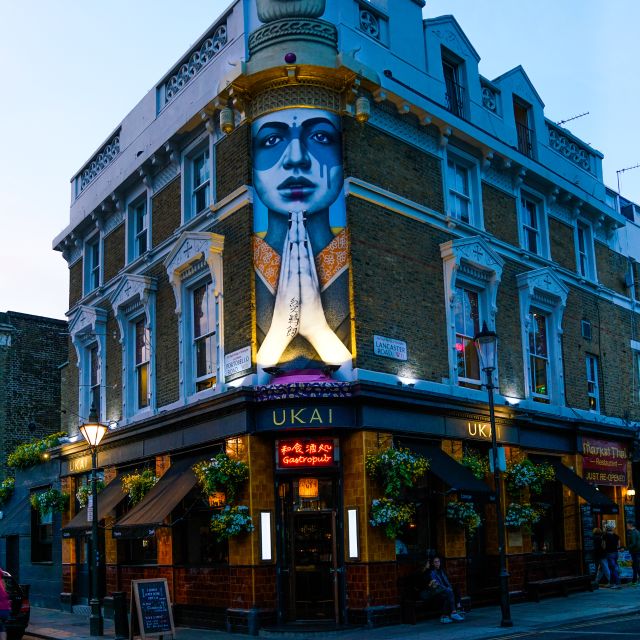 Ukai is a firmly established favourite for Japanese food, confirmed by this year?s 10th anniversary of the West London restaurant. Three years ago the restaurant moved to the current premises on the site of the much loved Market Bar on the world famous Portobello Road. TLE sent Laura to see how Ukai is shaping up amongst the tough competition of some on London?s most esteemed restaurants.

Background and Concept
When Ukai took over the ground floor of the Market Bar, an iconic 1980?s hotspot for music and dance, there was a determination to stay true to the legacy of the London institution and its eclectic cliental. This has been achieved by preserving the 19th century façade and performance space in the bar area as you enter Ukai. The restaurant has done well in blending the raw edge of modern music culture with the delicate intricacies of the Japanese culture of which its menu embraces. The Eastern influence is represented in dark wooden panelling, a striking fresco of a beautiful Japanese lady and kimono?s hanging from the walls, in contrast to the Western artwork of Amy Winehouse draped over the grilling area in the restaurant. The menu
The interesting thing about the menu at Ukai is that it is Japanese food cooked by an Italian chef. This unusual combination works incredibly well, there is a flare and excitement to the food that may be missing in some of London?s more monotone Eastern dining establishments. The chef, Alex summarised this so well when he explained ?that...
URL:
http://theluxuryeditor.com
--------------------------------